Justice for Tamir, Roxarts supply drive for the Tamir Rice foundation. Featuring Live Music by Grandview!
About this event
SATURDAY, AUGUST 21, 2021
At the Home of Roxanne & Mark Bain 1820 Chestnut Hills Drive, Cleveland Heights, OH 44106
7:30–10 PM
$25 per person
OR
$15 per person + an art supply donation
Adults only please
Featuring music by Grandview
Beer, wine and light snacks will be provided
Tamir Rice was one of our own – a former 4th grade student of Roxboro Elementary, a part of the Tiger Nation. In 2014, he was struck down at the young age of 12, by overpolicing.
On Saturday, August 21, RoxArts partners with the Tamir Rice Foundation and SPACES to host an intimate backyard event supporting the mission of the foundation named in his honor: investing in the growth and enrichment of all children through after-school programs in arts and culture by allowing them to express their truth to improve their lives as they grow into young adults.
We invite donations of clean, new or gently used art supplies and other materials for creative endeavors. Donated items will go to incarcerated youth at the Cuyahoga County Detention Center and the Tamir Rice Afrocentric Cultural Center. They will be used to support the artist-in residency of SPACES and the Tamir Rice Foundation partnership in the Downtown Education Center located inside of the Cuyahoga County Juvenile Justice Detention Center.
Four collection bins, including one on the Roxboro Schools' campus, were repurposed from a prior art exhibit. They were stripped and re-painted by Cleveland-based artists Antwoine Washington, James Quarles, and Davon Brantley with designs that celebrate Tamir's life.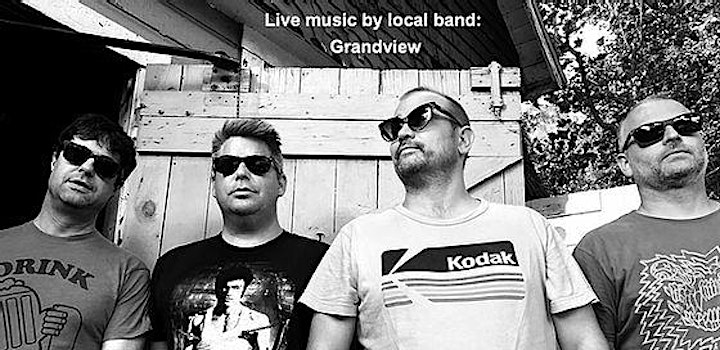 Organizer of Justice for Tamir Rice art drive featuring Grandview
The Grog Shop opened in September of 1992 in the Coventry Rd. neighborhood of Cleveland Heights. Though expanded in size when moved to it's current location in 2003, the club maintains the intimacy and raw character it has always been known for. We have a full bar with an extensive list of micro-brews, imports, and domestic beer, and of course plenty of liquor.