About this Event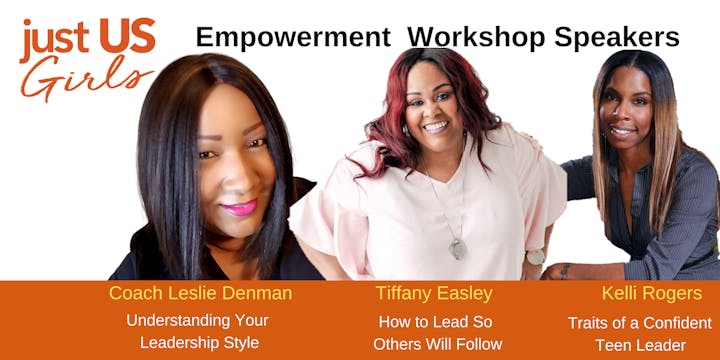 Adolescence is a time when girls are encouraged to explore, be creative and innovative and is also a time when they are introduced to leadership limitations due to gender and race.
It is reported that although women hold almost 52 percent of all professional-level jobs, American women lag substantially behind men when it comes to their representation in leadership positions.
The share of female CEOs of Fortune 500 companies reached an all-time high of 6.4% in 2017, with 32 women heading major firms. But the share has fallen to 4.8% after several high-profile women left their posts.
If we are going to position our girls to be effective leaders, we must address leadership early and often.
HOW TO LEAD AND FOLLOW YOUR WAY TO SUCCESS is designed to introduce our girls to modern leadership and position them to be global thinkers and leaders.
We don't want our girls to just get the job, we want to position them to own the company. - Coach Leslie Denman
In this workshop, girls will learn
• the traits of a confident teen leader
• how to lead so others will follow
• their unique leadership style and
• how to leverage influence to promote positive change
• through participation in leadership and team building activities
Lunch will be provided.
This event is hosted by Urban Specialists in collaboration with Girls Living Life On Purpose, Inc.