Just Think About This - 9 Thinking Modalities to Consider: STC-PMC October 2015 Meeting

Thursday, October 29, 2015 from 6:30 PM to 8:30 PM (EDT)
Event Details
It seems epidemic. In meetings, in job ads, in performance reviews and even in lunch conversations, we discuss our need to increase our critical thinking skills. Some use the term "critical thinking" in a general sense meaning all problem solving approaches. Others refer to the specific thinking modality of critical thinking. Unfortunately, we miss eight thinking modalities equally important when solving problems, developing new concepts or simply living life.
In this session, we provide an overview of the 9 thinking modalities, their characteristics and differences, and demonstrate their approaches to an example problem.
From this session, you will:
Learn the 9 Thinking Modalities.
Understand the characteristics and differentiators of each modality.
Recognize appropriate uses of each modality.
Learn how to overcome the Critical Thinking monopoly.
A complimentary electronic summary sheet of the 9 Thinking Modalities will be available.
---
Time and Place
Thursday, October 29th, 6:30-8:30
Michael's Restaurant & Delicatessen
130 Town Center Rd.
King of Prussia, PA 19406
---
 About the Speaker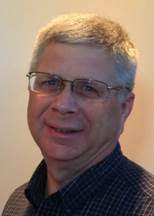 David A. Zimmer pioneers creative solutions for his clients' thorniest challenges. Leveraging his inquisitive nature and highly developed questioning skills, he is able to elicit more information about situations than his peers. One of his secrets is understanding the 9 Thinking Modalities. By gently leading his audience into different modes of thinking, he helps his audience unlock the hidden answers to their toughest issues.
Mr. Zimmer used these techniques to help advance the communications industry through publishing articles and book chapters that shaped much of what we use today. Many of the features packed into smart phones can be traced back to his published works.
Mr. Zimmer is a highly rated and sought-after trainer because of his uncanny ability to get to the heart of the matter, turn complex situations into every man's language and bring his audience to an understanding of the materials. He brings those talents to the 9 Thinking Modalities so you'll never look at a situation in the same way.
---
STC Philadelphia Metro Chapter
To learn more about the Society for Technical Communication Philadelphia Metro Chapter, visit us at www.stcpmc.org.
Refund Policy
To receive a refund for a monthly chapter meeting, please contact STC-PMC at least 24 hours in advance. A refund will be paid only if you have pre-paid for the meeting. The refund will be paid via PayPal if you have paid electronically, unless you specify otherwise.
When & Where

Michael's Restaurant & Delicatessen
130 Town Center Rd
King of Prussia, PA 19406


Thursday, October 29, 2015 from 6:30 PM to 8:30 PM (EDT)
Add to my calendar
Organizer
STC - Philadelphia Metro Chapter
STC's mission is to improve the quality and effectiveness of technical communication for audiences worldwide. STC is concerned with the education, improvement, and advancement of its members.
STC-PMC fills these needs on a local basis through a wide range of activities, including monthly meetings;career and education information; and competitions for technical publications, and online communications. Check out our chapter brochure.
As it is a non-profit organization, you can make tax-deductible donations to our chapter.
By attending any STC-PMC event, you grant STC-PMC permission to use your image, voice and name in audio, photographic and video materials and presentations promoting STC-PMC.
Just Think About This - 9 Thinking Modalities to Consider: STC-PMC October 2015 Meeting