About this Event
Just the Facts
A No-Nonsense Primer for Winning at Digital Marketing in 2020
On one hand, executing a beginner marketing strategy can be relatively easy and intuitive. On the other, there are so many marketing options and conflicting opinions, that it quickly becomes difficult to know where to start, what's going to be effective, and how to conserve your most precious company resources - your time and money! Moreover, small businesses investing in marketing quickly find that the landscape is fiercely competitive and standing out is much harder than it seems.
If this sounds familiar, this marketing workshop is for you!
The Widener University Small Business Development Center and SCORE of Chester and Delaware Counties have teamed up with local marketing consultancy The Agency Guy, Inc to help small businesses answer these questions and to deliver you a thoughtful, stripped down, no-nonsense crash course in organizing and prioritizing your marketing efforts to get the most out of them.
The Sessions:
Session 1: Why Your Brand is More than a Logo and Critical to your Success
The elements behind building a sustainable & modern-day brand that focus on messaging and creative to tell your full story
How to determine who your audience is and simple ways you can connect with them to build your brands trust
How to translate your brand messaging into impactful creative and tips to always keep yourself on brand
Mini Exercise: Create your perfect brand one-liner
Session 2: Prioritizing your Digital Marketing Efforts
The pros and cons of marketing media
What's old is new again, the "buyer's journey"
Challenging the hypothesis that Content is King
What Google cares about in 2020 (what your SEO company isn't telling you)
Mini Exercise: How to do keyword research better than your SEO company
We are even including some pre-workshop learning resources and some post-workshop learning resources.
Schedule:
The workshop will be held at Widener University in Lathem Hall on Tuesday, March 3, 2020 from 8:00 AM to 1:00 PM
8:00AM to 8:30 AM – Registration & Breakfast
8:30 AM to 10:15 AM – Session 1
10:15 AM to 10:30 AM – Break
10:30 AM to 12:15 PM – Session 2
12:15 PM to 1:00 PM - Lunch & Networking
Parking:
On street parking is available for this event.
Alternatively you can park at the following University lot for free:
13th Street & Potter Street Lot
To find the lot via GPS, use this address in google maps:
415 E 13th St. Chester, PA 19013
The parking lot is located on the corner of E. 13th St. and Potter St. (diagonal to LATHEM HALL)
Tickets:
Early Bird (ends 1/27): $20
General Admission: $35
Group Bundle (5+ tickets): $125 and up
Admission at the Door: $45
Advance registration is recommended and seating is limited.
***If you have any questions about this workshop call the Small Business Development Center at 610-499-4109.***
About Our Instructors: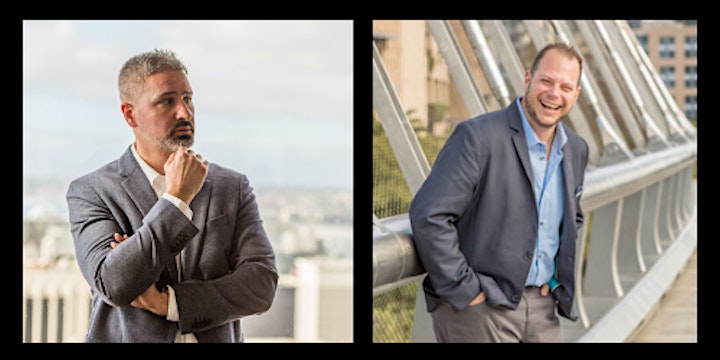 John Bertino: is the owner/founder of The Agency Guy, Inc (TAG). TAG is an innovative agency search firm that consults with small to mid-sized businesses on digital marketing in an effort to help them optimize marketing investments and to match-make them with the ideal marketing partners and solutions. When he's not consulting on marketing or teaching for SCORE, John teaches Content Marketing at Drexel University and organizes informational seminars for marketers and entrepreneurs via The SoCal Marketing Club; San Diego's largest digital marketing club.
Twitter: https://twitter.com/johnbertino
Linkedin: https://www.linkedin.com/in/johnbertino/
Steven Picanza : is an award-winning global brand strategist and marketer helping business leaders simplify their messaging while creating impactful marketing materials to connect them with their core audience. He runs a brand + marketing consultancy with his wife Melissa while also being a strategic advisor to brands, agencies, and start-ups through his role with The Agency Guy, Inc.
Steven is also an adjunct instructor of Branding at Drexel University in Philadelphia, an international instructor of branding at IED - The European Institute of Design in Milan as well as holding a mentorship role with John Cabot University in Rome.
Twitter: https://twitter.com/picanza
Linkedin: https://www.linkedin.com/in/stevenpicanza/
About The Agency Guy:
The Agency Guy, Inc offers brands a smarter, safer and more reliable way to source marketing services and solutions. TAG's veteran team of marketing consultants provide complimentary, no-cost consulting, education and bespoke agency matching to help brands source marketing agencies, consultants and service providers with ease, efficiency and confidence.
Facebook: https://www.facebook.com/TheAgencyGuy/Twitter: https://twitter.com/theagencyguyincLinkedin: https://www.linkedin.com/company/the-agency-guy-inc IG: https://www.instagram.com/theagencyguy/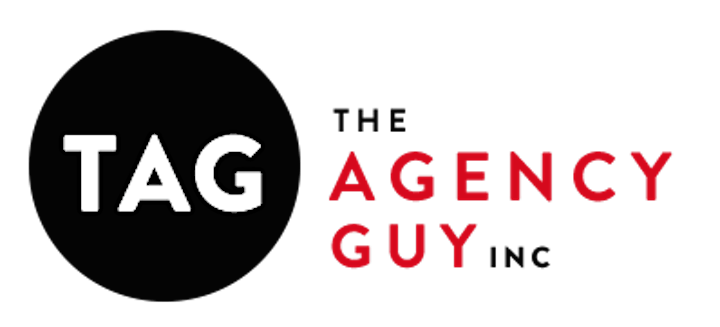 About Widener University Small Business Development Center
Widener SBDC helps entrepreneurs start, grow and prosper via three major economic development programs in the eastern Pennsylvania region: the Procurement Technical Assistance Program (PTAC), funded by the United States Defense Logistics Agency; the Small Business Environmental Management Assistance Program (EMAP), funded by the Pennsylvania Department of Environmental Protection and the Small Business Development Center program (SBDC), funded by the United States Small Business Administration (SBA).
Early in 2019, our center was designated as a NextGen Lab for Design Thinking and Analytics by SAP. Widener became the first of 1100 SBDCs in the country to achieve this designation.
Recently, the United States SBA awarded Widener SBDC with the 2019 Innovation and Excellence Award for exceeding our goals and in recognition of our practices.
Widener SBDC's Growth Academy :
The Growth Academy is where established entrepreneurs acquire new skills to innovate and grow. There is no Magic Bullet for success. Our Design, Test, Learn, and Evolve process will help you grow by doing, not planning. Begin the Process. Get skills. Take a Workshop.

*Disclaimer*
Funding support and resources are provided by the Commonwealth of Pennsylvania through the Department of Community & Economic Development; through a cooperative agreement with the U.S. Small Business Administration; and in part through support from Widener University. All services are extended to the public on a non-discriminatory basis. Special arrangements for persons with disabilities can be made by calling the number listed below. All opinions, conclusions or recommendations expressed are those of the author(s) and do not necessarily reflect the views of the SBA. SBDC services are not available to individuals or entities that have been debarred or suspended by the federal government. By agreeing to receive assistance from the SBDC you are self-certifying that you are not currently federally debarred or suspended and also agree to cease using SBDC services if you become federally debarred or suspended in the future.