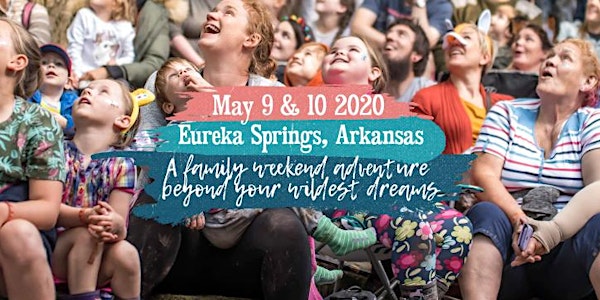 Just So Ozarks Family Festival
Description
Just So Ozarks .... is a family-oriented weekend festival, where art and nature collide. With a love of storytelling and childhood adventures at its heart, the Just So Ozarks festival enables families to step outside and into a wonderland of outdoor activities, performances and creative pursuits. This spellbinding whimsical weekend enables families to create magical moments and lifelong memories while watching music, drama and dance performances, and engaging in workshops. Most of the events are in open air or woodland settings. Families are encouraged to pick an animal house (deer, fish, birds, lions), and join in the House Tournament earning points with great costumes, by participating in events, and just being their silly selves.
The event is a fully immersive outdoor art experience, based on the award winning Just So Festival in the UK (https://www.justsofestival.org.uk/). Just So Ozarks are partnering with the organizers of that event and with the Eureka Springs May Festival of the Arts.
Just So Ozarks 2020 will be free and open to the public, although advance registration will be available for activities and performances with limited capacity. The festival will feature 40+ performances and activities each day spread across various parks and trails in the beautiful city of Eureka Springs.