About this Event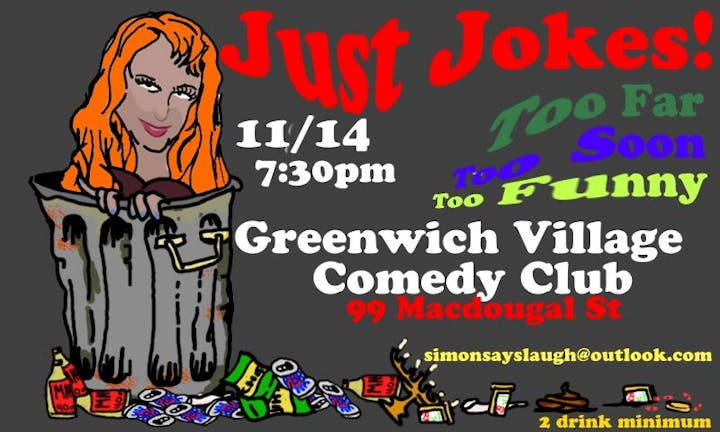 Next Up............
Jeffry Paul: Featured in the new film, The Irishman by Martin Scorsese, and major comic force throughout the northeast
Todd Montasi: as seen on the hit show Crashing, and his amazing award winning web series PN and Friends
Sharon Simon: Seen on Saturday Night Live, The Wendy Williams Show, and featured in the NYC Pride parade.
Davin Rosenblatt: National headliner, host of Davin's Den.
Rich Carucci: National Headliner, and club regular
Brett Kline: Radio personality, staff writer for United Stations Radio Network.
Sam Muchman: The Comedy Sommelier
Host: The Amazing Belinda Boxer