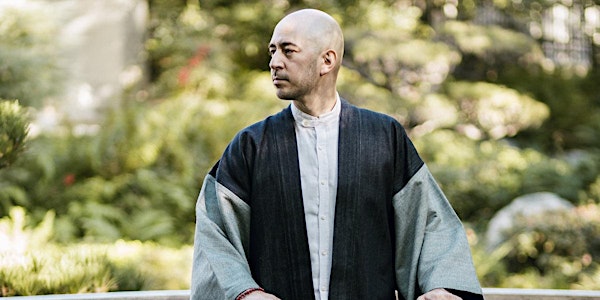 Just Jazz Live Concert Series Presents Mark de Clive-Lowe's Heritage
When and where
Location
Mr Musichead Gallery 7420 Sunset Boulevard Los Angeles, CA 90046
Description
Wednesday Nights will never be the same as the JazzCat LeRoy Downs, Mr Musichead Art Gallery and All Music Television present the Just Jazz Live After Work Concert Series with Mark de Clive-Lowe's Heritage on Wednesday, August 14th at the Mr Musichead Art Gallery on Sunset Blvd in Hollywood. Come early for a Wine Reception and Art Gallery tour and stay for the music. Visit www.justjazz.tv to check out upcoming shows, artists bios and performance schedules and to buy posters and tickets. The Just Jazz Live Music After Work Concert Series. Where Music & Art Meet. Every Wednesday beginning May 23, 2018. Doors open at 6pm. VIP Reserved guests receive guaranted seating and free beer and wine. Limited seating. Visit Just Jazz Records to purchase CD's and vinyl of the artists who perform at the Just Jazz Live Concert Series at www.justjazzrecords.com
Mark de Clive-Lowe's Heritage, Mark de Clive-Lowe (piano/keys), Josh Johnson (sax), Brandon Eugene Owens (bass), Brandon Combs (drums)
"Memories Of Nanzenji" -- https://youtu.be/m1AYf8fu4nM
Musical maverick Mark de Clive-Lowe seems an impossibility at first sight - juggling piano, synths, live sampling and beat making all on-the-fly, brought to life with a casual ease that's mind-boggling. The Japanese-New Zealander was raised primarily in New Zealand where he learnt piano from a young age developing an avid passion for jazz through his father's record collection. In high school, he fell in love with Native Tongues hip hop and early UK jungle – laying the foundation for what was to come next…
During his hugely formative decade at the epicenter of London's underground music scene, MdCL helped evolve broken beat alongside some of the UK's most forward-thinking trailblazers, establishing himself as a new voice in progressive electronic music and leading global tastemaker DJ Gilles Peterson to designate him "the main behind a million great tunes". Since 2008, MdCL has called Los Angeles, California home where his acclaimed club night CHURCH has taken his signature sound of technology and beat-infused jazz mash-up from coast to coast and around the globe. Equal parts pianist, composer and live production wizard, MdCL's sets are a treat for the listeners, the dancers, the progressives and the purists alike - as he casually erases the lines between genres and eras.
Whether he's remixing classic Blue Note Records in real time, on stage joined by the likes of Kamasi Washington, Nia Andrews or Eric Harland, improvising solo piano or creating live soundtracks to classic film material, MdCL is an artist in constant evolution, reaching for that next level. He has performed with Harvey Mason, Miguel Atwood-Ferguson, Dwight Trible and Jean Grae; remixed Shirley Horn, Hiatus Kaiyote, Mantombi Matotiyana and Jerry Goldsmith; and recorded as producer and collaborator with artists all over the planet. Having contributed to over 300 releases, to call MdCL prolific is something of an understatement.
MdCL has featured at festivals including Montreal Jazz, North Sea Jazz, Uberjazz, Tokyo Crossover Jazz Festival, Montreux Jazz Atlanta and is an established performer globally from South Africa to Japan and across the US and Europe.