About this Event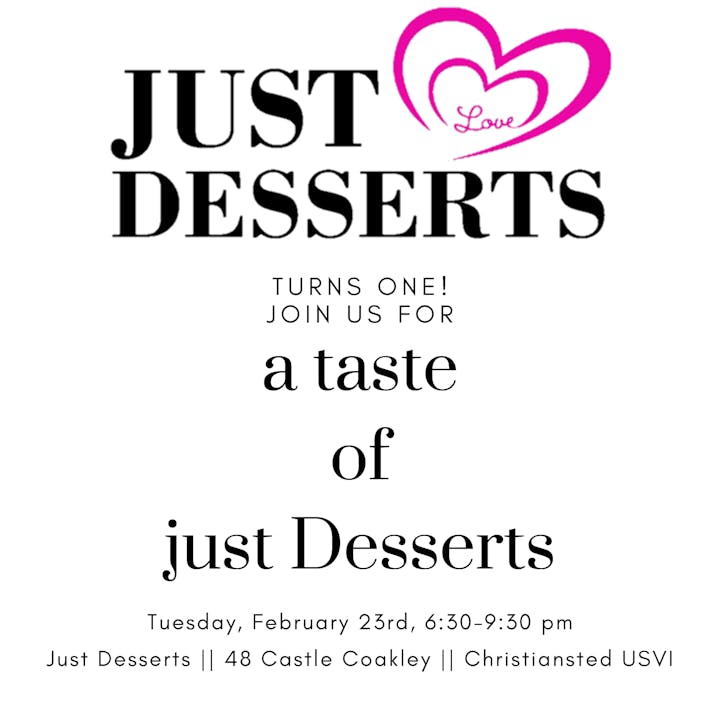 Join us for a fabulous fete as we showcase our desserts from over the years and even today! Known simply as Crucian Ice for over a decade, we've prepared a plethora of desserts and cocktails for various occasions and events and all for your dining pleasure!
There were Pumpkin Spice Funnel Cakes one year at The Taste of St. Croix. Another year, there was our award-winning Mango Salsa at Mango Melee. More often than not, there is also our absolutely divine Crucian Ice in some shape or form.
Sample over a dozen of our desserts and cocktails at this all-inclusive celebration of sweetness on Tuesday, July 23, 2019! The dress code is island elegant- nothing too fancy, but we will be rolling out the red carpet for you, our honored guests. There will be music, door prizes, raffles and other surprises!
Remember, desserts is stressed spelled backwards- so turn that stress around with cocktails and desserts in celebration of Just Desserts turning one!