Description
Welcome to Optimal Living, your holistic lifestyle program. Over the next 12-weeks, we will explore ancient healing practices fused with modern personal development technology for the purpose of co-creating the life we 've dreamed of. This course supports participants in the areas of career, relationships, spirituality, and physical activity.
Do you want to be more healthy and more happy in every aspect of your life? Enroll in the Fall Optimal Living Course, 10/5/18. Classes are available individually for only $49 or you may benefit from enrolling in the entire 12-week course receiving expert instruction and a video or the entire 12-weeks of Optimal Living with Coach Versandra.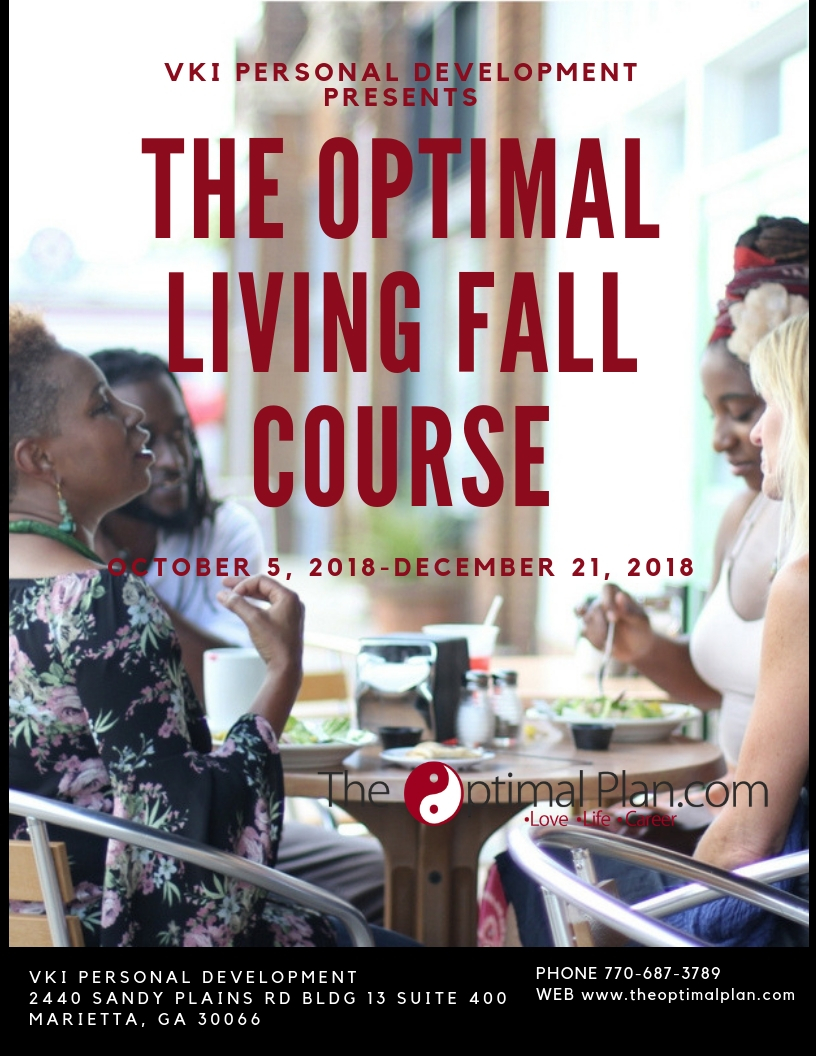 10/5/18 Week 1: Orientation Mixer
10/12/18 Week 2: Who am I, The Circle of Life
Self-discovery is a journey inside. Learn exercises that will assist you in rediscovering your true self. Especially beneficial for individuals experiencing one or more major life experiences like a breakup or turning 40.
10/19/18 Week 3: Goal Setting, Rituals
Learn the distinctions between dreams and goals. Put a plan in motion that will be achieved by course end. Create a daily success ritual.
10/26/18 Week 4: The Art of Self Care for Optimal Living
Does your lifestyle allow for regular self-care activities? Use your creativity to create a life you love living every day.
11/2/18 Week 5: Scripting Your Holistic Lifestyle
What if your superpower was the ability to write how you would like to see your life and it appeared? Learn how to use words to shape your state of health and wellbeing.
11/9/18 Week 6: Just Breathe
The breath of life moves through us, nourishing & cleansing our bodies. Let's return to our breath and begin to enjoy life fully.