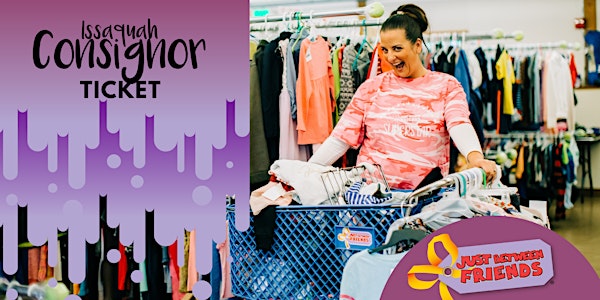 Just Between Friends Issaquah Spring 2021• CONSIGNOR TICKET
Sell all your unused kids items in one easy sweep at Just Between Friends Issaquah! Sellers earn an average of $250 per sale! JBFsale.com
When and where
Location
Pickering Barn 1730 10th Ave NW Issaquah, WA 98027
About this event
Interested in signing up to consign (aka SELL) at the Issaquah Spring Sale?
Consigning will look a bit different this year compared to other years. Following these easy steps to get registered for the hottest ticket in town!
STEP 1: Log into your JBF profile, under "UPCOMING EVENTS" click "SIGN UP" and check mark the "CONSIGNOR" box. After you have completed this step, you will receive an email with the remaining steps. Be sure you don't skip this first step!
STEP 2: Continue through this Eventbrite ticket to pay your consignor fee, reserve your drop off appointment, and fill out your consignor waiver. *You must have your consignor fee and drop off time selected in order to be fully registered to sell as spaces are limited*
STEP 3: Review the WHAT IS ACCEPTED THIS SALE list and our SAFETY PROTOCOLS below.
THEN START TAGGING!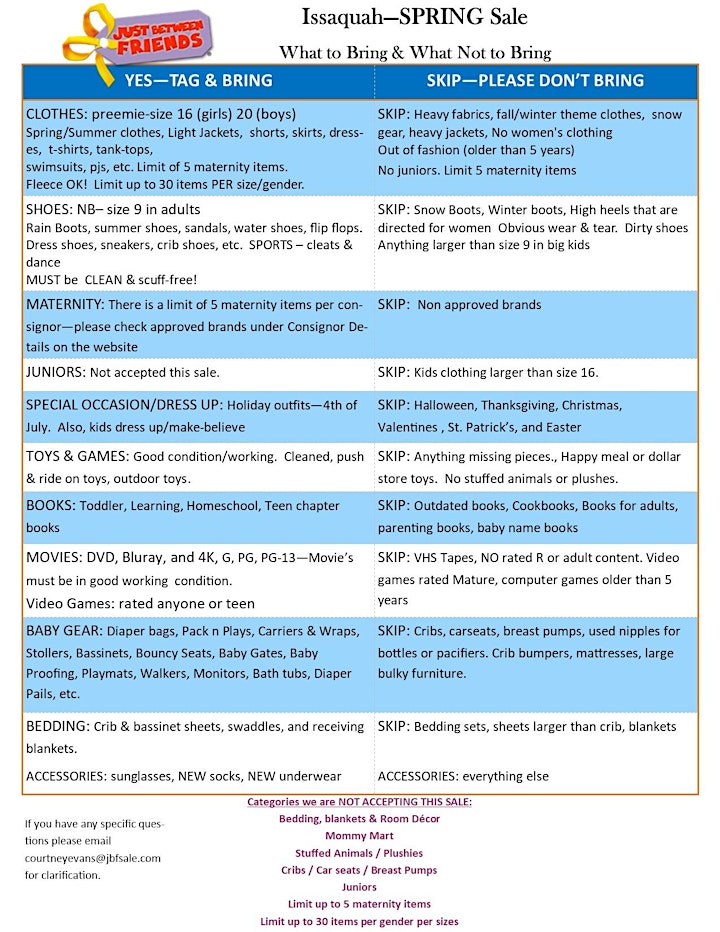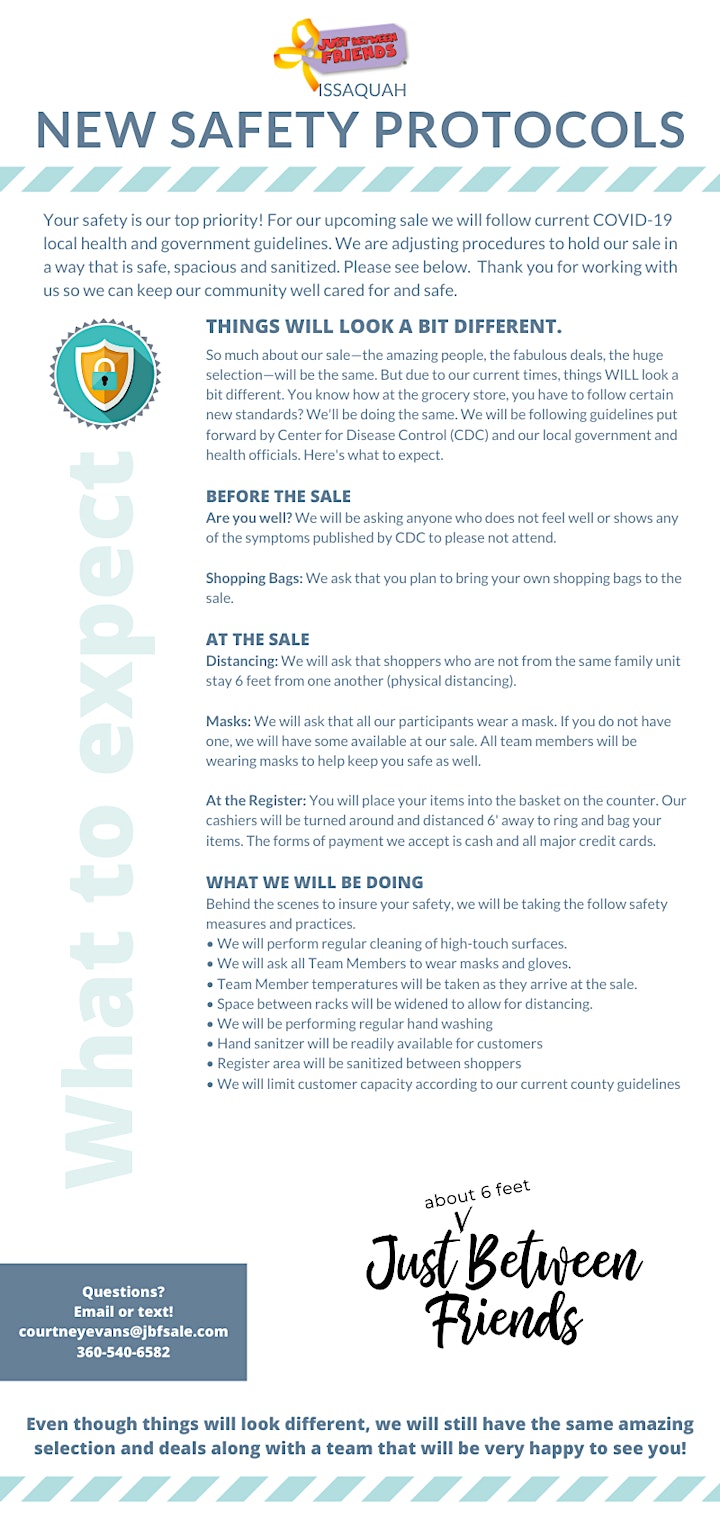 FAQs
Are masks required? Yes, in order to comply with the County masks or face shields will be required by customers and consignors while occupying the building.
Will there be a capacity limit? Yes. We will be operating at the retail phase capacity requirements, which is why a drop off reservation is required for all consignors.
Do I need to have a consignor ticket? Yes. All consignor need to be registered on their JBF profile AND through this Eventbrite ticket in order to have their registration complete.
How much is the consignor fee? The consignor fee is a non-refundable $15. March 14th the consignor fee will be increased to $20.
Why is it now required to pre-pay the consignor fee? Having our consignors pre-pay their consignor fee will help us for many reasons... #1: it will give us immediate cash flow to be able to start marketing about the sale. #2: It helps with the consignor drop out rate, allowing us to have more accurate counts on how many consignors we have for the upcoming sale. #3: It allows our consignors to be able to reserve their drop off appointment and fill out their consignor waiver in one easy location. #4: A social distanced sale is going to look very different, and this is how we are able to control the flow of traffic. There are many more reasons why this is necessary, but these are a few of the main reasons we made this switch.
Do consignors still get early shopping perks? Absolutely! Presale shopping perks will be listed on your confirmation email.
Why is there such a limit on items? In order to comply with county and retail phase requirements, we have to adjust our sales floor to accommodate. Some of the changes we are facing is that we have 3,000 sq ft less space to work with. We also will have to make additional room in order to keep our cashiers socially distanced from our shoppers. As most already know, we are strapped for space, so these changes are making it a bit more complicated to fit everything inside. So in order to make this the best sale possible, we are limiting and removing categories from our accepted list.
Who do I contact if I have more questions? You can either email me at courtneyevans@jbfsale.com or you can join our Facebook consignor group, and post your question there.