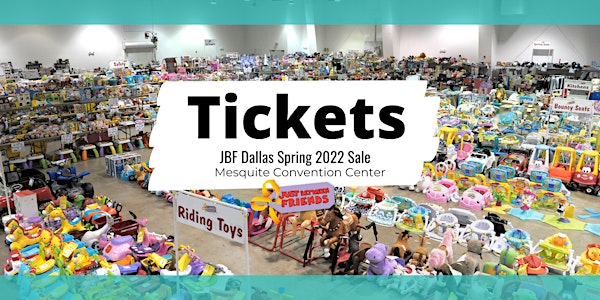 JUST BETWEEN FRIENDS • Dallas/Mesquite • SHOPPING TICKETS • Spring 2022
Event Information
Location
Mesquite Convention Center
1700 Rodeo Drive
Mesquite, TX 75149
Stock up on everything your kids need for Spring & Summer at up to 90% off retail prices!
About this event
 JBF is open 2 times a year. We are a pop-up consignment sale where you will find children's clothing, all seasons of maternity clothing, infant care items, toys, play equipment, strollers, furniture, books, shoes and so much more.
36,000 sq ft full of name brand items up to 90% off retail. Everything you need for your growing family.
You don't want to miss this shopping extravaganza! Thousands of items all in one place, under one roof, conveniently located in the Mesquite Convention Center, 1700 Rodeo Dr. Mesquite, TX 75149.
Grab your ticket today to shop Just Between Friends - North America's leading Children's and Maternity Consignment Sales event!
_______________________________________________________________________
SPRING SCHEUDLE
Thursday - Presale Day! 3/17
• 2:30pm $25 this ticket also includes the 1/2 off presale on Saturday, March 19th - 4pm - 8pm
• 4:00pm $10
• 5:00pm $5 All paid Tickets can be purchased at the door or bought in advance. (Cash or Credit)
• 6:00pm First Time Parent/Grandparent, Foster/Adoptive Parent Presale
• 7:00pm Teacher, Military, Front Line Worker Presale
Friday - Opening Day! 3/18
• 9:00am - 7:00pm $3 admission or get a Free Ticket!
Saturday - 3/19
• 9:00am - 2:00pm FREE Admission. No Ticket Needed
• CLOSED 2:00pm-4:00pm
• 4:00pm-8:00pm 1/2 Off Presale $10. Items without a STAR are 1/2 OFF!
Sunday - 3/20
• 10:00am Early Bird Presale $5. Items without a STAR are 1/2 OFF!
• 12:00p-5:00pm FREE Admission. Items without a STAR are 1/2 OFF!
Tickets can be purchased here or at the door for all paid tickets.
For your convenience, we have large shopping bags available for your use along with a hold area if your bag gets too heavy. We accept cash, VISA, MC, AMEX and Discover for payment. Children and strollers are welcome. All Sales are Final.
By participating, you consent to receiving occasional autodialed SMS/MMS promotional messages. No purchase required. Standard message & data rates may apply. At any time, you can STOP & unsubscribe.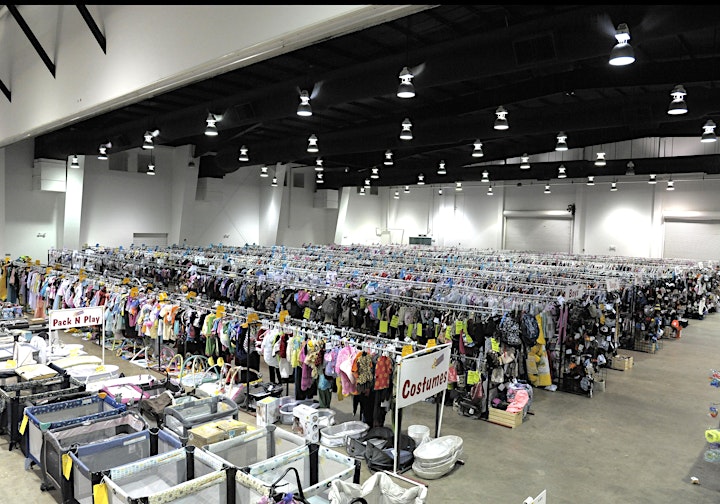 Location
Mesquite Convention Center
1700 Rodeo Drive
Mesquite, TX 75149
Refund policy