Just Act, Go Vote: A People's Jam on Justice

Monday, September 17, 2018 from 6:30 PM to 9:30 PM (EDT)
Event Details
Just Act's A People's Jam on Justice Presents

"Just Act Go Vote"
A FREE Forum Theatre Event to grow voter awareness & register new voters
 ALONG WITH Special Musical Guests: Darien Ebo & friends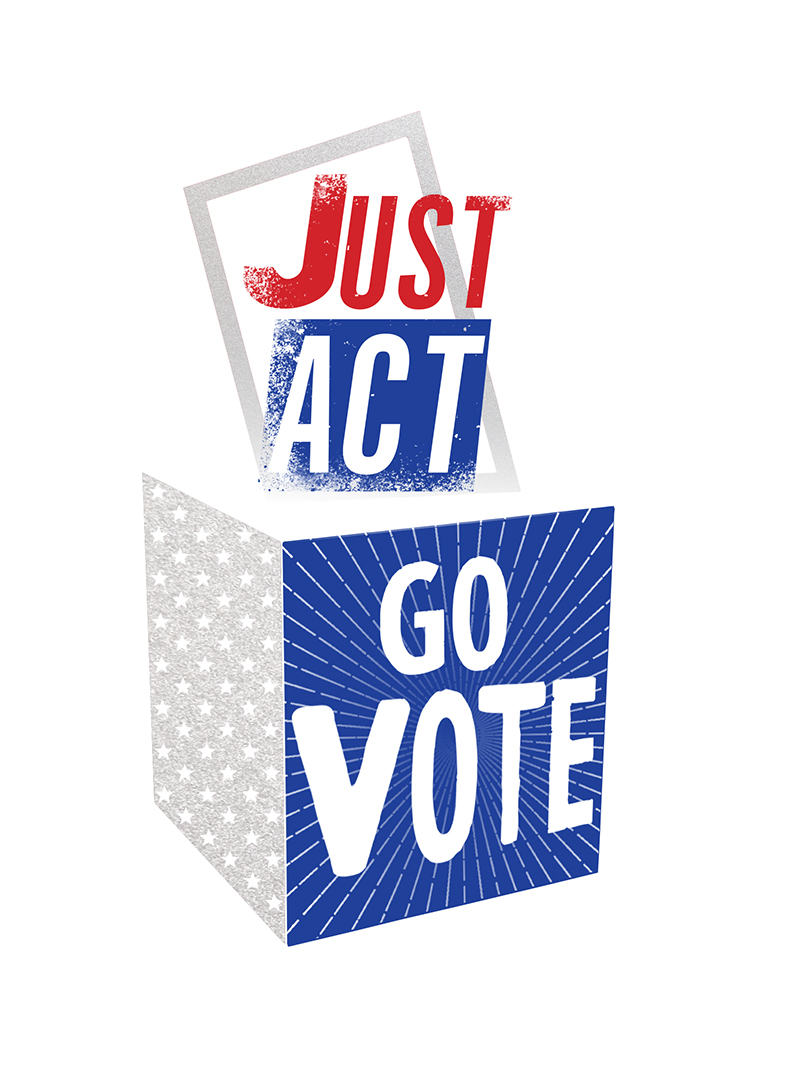 WHEN & WHERE: Monday, September 17, 2018 @ The Painted Bride Art Center, 630pm-9:30pm
ACTIVATE insight and theatrically debate struggles and contradictions people have with voting. And, you will get a chance to jump into the conflict and practice engaging peers around thorny yet pressing voter & voting issues.
 COLLABORATE with one another on developing just action plans to directly tackle the issues in play.
 TRANSFORM new insights about seemingly intractable problems into real solutions for change.
AND learn how you can register people to vote.
Now more than ever we are experiencing the visceral impact of the lack of voter turnout in every aspect of our lives.
AND simultaneously, more people than ever are taking to the streets to demand that the our country live up to its vision as a participatory democracy -- even as many elected officials take action to whittle away and curtail our human rights.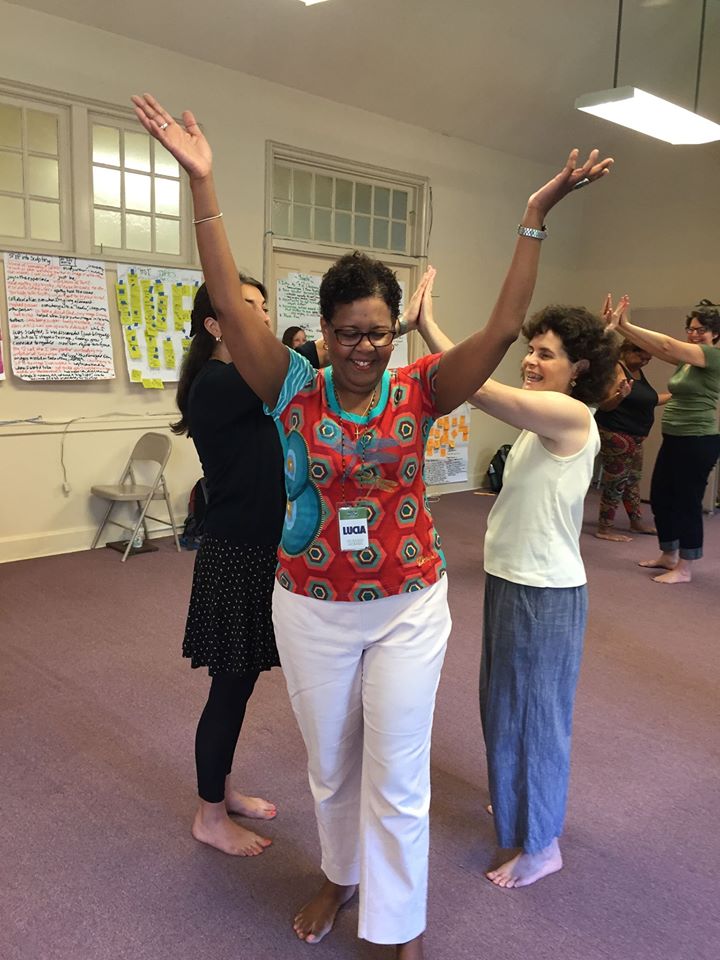 Power lies in the voices of millions seen and heard far and wide at marches, in petitions, and via phonecalls, texts and postcards to government leaders
Power lies in the 4 million people who turned 18 this year, and the many other young people who are eligible to vote but have yet to do so.
Now WE need to make this power felt far and wide at the polls.
Power lies in your voice and in your vote. 
Remember: elections are about people. Many fought long and hard for the right to vote. Today, we are the people who must fight to keep democracy alive by embracing our foundational right to vote.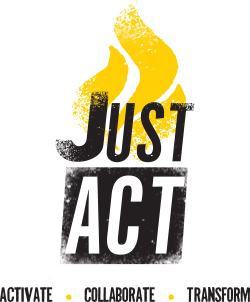 Be a Just Actor.

Activate, Collaborate, Transform
 Come to Just Act's People's Jam on Justice,
"Just Act, Go Vote"
 And find out how you can:
     -Bring "Just Act, Go Vote" to your school, group, or organization to help you engage your community around registration and voting
  -Join our voter registration team!
-Volunteer at Just Act, Go Vote events around town
--Train in Theatre of the Oppressed or take one of our anti-oppression workshops
--Join our Board!
To attend Just Act, Go Vote @ The Painted Bride on September 17, 6:30pm:
Sign up for free via EventBrite, then Offer a donation at the door!
In the meantime, please support Just Act, Go Vote by buying one of our cool tshirts at Bonfire!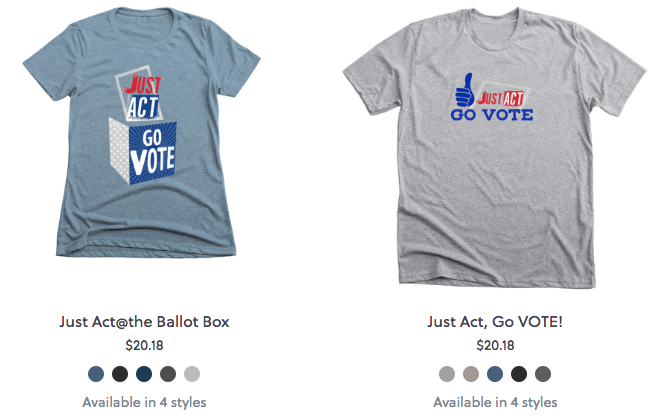 Want more Info about Just Act or about Just Act, Go Vote? 
Email us at info@justact.org  
Or call us@ 215.290.9784
If you can't make it, consider making a donation to Just Act www.justact.org in support of:
Our innovative arts and asset-based community engagement, planning and visioning programs with local partners such as Progressive Change CDC (West Mill Creek), SWCDC and HACE, creatively putting people back into city-making.
Scholarships for our topical Theatre of the Oppressed-based workshops like "Flip the Script on Racism and other isms"  and summer Forum Theatre Intensive

Equipping Just Act's NEW workshop and office space--location to be announced soon!
Looking forward to having you with us at Just Act, Go Vote!
 JUST ACT is proud to be supported by:

Have questions about Just Act, Go Vote: A People's Jam on Justice?
Contact Just Act
When & Where

Painted Bride Art Center
230 Vine Street
Philadelphia, PA 19106


Monday, September 17, 2018 from 6:30 PM to 9:30 PM (EDT)
Add to my calendar
Organizer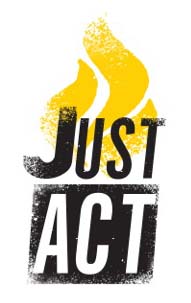 Just Act is a theatre-based catalyst activating social change and healing in individuals, organizations and communities to build a just world.
ACTIVATE
COLLABORATE
TRANSFORM
We activate a local community's assets and hopes by collaborating with diverse groups and creatively facilitating communication amongst them to collectively generate concrete solutions. The result is the creation of public spaces that promote people's health, well-being, and supporting leadership capacity that aligns with their core values.
Just Act provides educational programs, public dialogues, Theatre of the Oppressed training, and arts-based community engagement. At any Just Act event, people creatively share their experiences with oppression through arts-based strategies that allow them to collectively imagine and rehearse "just actions" for creating personal and community change.
---
---
Just Act directs our multi-dimensional expertise into being a resource for artists and cross-sector partners invested in diversity dialogue, developing action steps for social and systemic change, and in building authentic civic engagement capacity that grows community influence.
---
---
Just Act is an evolving ensemble of diverse, multi-disciplinary artist-facilitators who expertly lead collaborative community engagement initiatives, diversity and human development workshops, Theatre of the Oppressed trainings, and experiential public community events.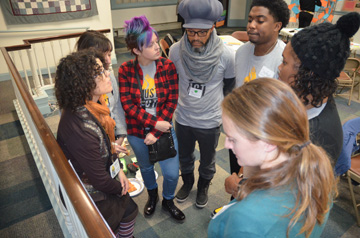 Practices from the world-famous Theatre of the Oppressed are our jumping off point for working at the intersection of theatre, social justice, anti-oppression facilitation and civic engagement to create community-driven responsive work that strengthens individual and collective power.
 Using arts-based tools for exploring human interaction, power and oppression, Just Act customizes its programs to the needs and assets of communities, groups and organizations with whom we work. This individualized focus supports programming so that participants may witness, debate, relate, reflect upon and re-see the realities within and around them, and create action steps to transform their community into a more equitable and thriving place for all. 
Email us today if you'd like to collaborate with us! info@justact.org
 What we provide
We offer refreshing, participatory opportunities for people to pause, creatively recharge, and courageously attend to fractured relations particularly around race, culture, and socio-economic disparities, tap hidden assets, and actualize aspirations for social justice. 
With new awareness and agency, you can directly apply the practical tools gained in our workshops to use in your own communities to creatively frame, explore and transform injustice.