About this Event
The Just 4 Women Expo is an exciting event offering a light breakfast, workshops, shopping, entertainment, free samples from local restaurants and specialists disseminating information on health, local community organizations, and other matters of interest to women. This year's keynote speaker is Cara Nelson who did seven marathons in seven days on seven continents.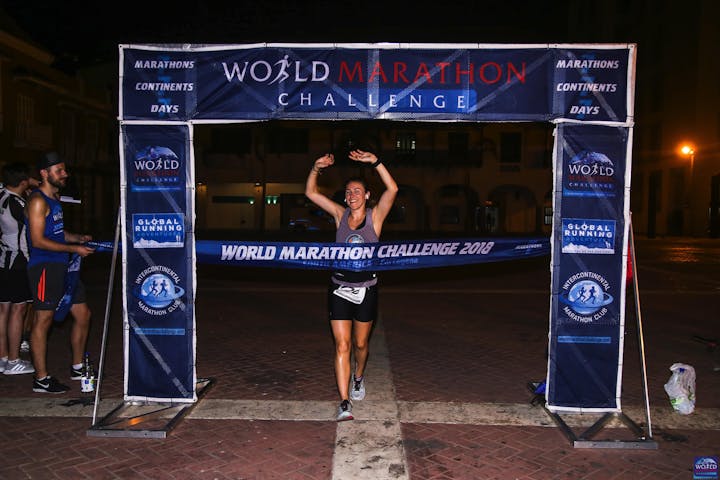 Cara Nelson was born and raised in Smithtown, NY, and currently resides in Moriches, NY. She attended college at the State University of New York at Geneseo, where she received a Bachelor of Arts in History. She received her Masters in Adolescent Education from Dowling College. She is currently a 7th Grade Social Studies Teacher at East Hampton Middle School, in East Hampton, NY, where she also coaches the Girls Soccer, Basketball, and Lacrosse teams and heads the middle school Debate Team.
She has been an avid runner and athlete her whole life. Last January, she competed in the World Marathon Challenge, running 7 marathons in 7 days across all 7 continents! While competing in the World Marathon Challenge, Cara implemented an interdisciplinary virtual classroom with her students, taking them on a once-in-a-lifetime journey around the world! She and 16 other teammates also used their participation in the World Marathon Challenge to raise over $1,000,000 for 11 different charities.
In her free time, she loves to travel the world. She has visited over 30 countries, spanning all 7 continents. She has spent time volunteering and working in countries abroad. She was a 1st Grade Teacher in Arusha, Tanzania, an ESL Teacher to college students in Hanoi, Vietnam, and spent time as a soccer trainer in Bali, Cameroon as part of a coaching exchange with Rush Soccer.