Just 2 Tickets Left For: Celebrate "Worldwide Small Business Owners Day!" - August 24, 2011

Wednesday, August 24, 2011 from 6:00 PM to 8:00 PM (EDT)
Event Details
We have re-opened for ticket sales. Apologies, but unknown to us ticket sales were shutdown yesterday making it impossible for you to RSVP.
This feature has been corrected and there are still 2 tickets available for tonight's event if you would like to attend!
==========
Stop Scrambling For Cash & Get Ready To Move Your Business Up To The Next Level!
An Official Celebration of
"Worldwide Small Business Owners Day!" - August 24, 2011 
Where: Wells Fargo Bank, N.A.

437 Madison Avenue
(Corner of 49th Street)
New York, NY 10022
When: Wednesday, August 24, 2011
6:00 PM - 8:00 PM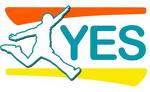 There's a whole lot of unproductive noise out there today that has many small businesses scrambling to keep operating when a fresh injection of cash would easily improve profits.
It certainly doesn't help that relentless media reporting is all about the dark side of a painfully slow recovery. Rarely do we experience anything optimistically useful to small businesses or startups.
It's been said that perception is everything, and with fast traveling negative cyber-news, compounded by plain old word-of-mouth it's easy to believe that lenders simply are not willing to provide loans!
We've heard this gloomy news so often that I'm amazed to find out there are indeed some wonderful opportunities for small businesses to participate in our country's economic healing.
Here's one you definitely don't want to miss!
First, block out the negative buzz and then RSVP YES! to meet Louisa Johnsson Zea, Finance Account Manager with NYC Business Solutions and to hear her speak about how they are eager to assist you with a superb range of free services that will help you build a bridge for your continued success.
On August 24th, you will learn from her "How To Finance Your Small Business" presentation about the most important lenders – who they are and what it takes to get them to say YES! to your loan request.

Louisa will reveal valuable resources that will help you to intelligently pursue and achieve the ultimate vision you have for your business growth!
(By the way, NYC Business Solutions was created by Mayor Mike Bloomberg.)
Who should attend?
Whether you are launching a new business or planning to expand – this is an outstanding opportunity to learn about NYC Business Solutions' free services to help take you where you want to be.

All entrepreneurs and business planners who are required to know about financing options.

If you are not at this time seeking a loan, this is still your top "must attend" event so that you won't find yourself scrambling at the last minute when it's time to apply for that much needed cash infusion!
You will learn:
How to get FREE assistance to identify and apply to the right credit and financing opportunities for you!

About banking institutions in New York city that currently provide small business lending services.

What lenders are looking for in loan applications so you as a business owner will be fully prepared when applying for financing.
In addition, you will find out about free digital and off-line tools that can help you to:
Do better information research when working on future cash projections to get a realistic understanding of your numbers.

Determine interest rates, monthly payments and credit checks so that your financial planning is fully aligned with your loan needs.
Plus, you'll have a chance to speak directly with Louisa and ask her specific questions about how you can tap into the world of powerful, free assistance provided by NYC Business Solutions!
Additional Details:
This is both a learning and networking event

RSVP early: space is limited to only 25 attendees. This is a shared event among all 8 professional networking groups which I organize on Meetup.com, and Linkedin so seats may go fast

Bring plenty of business cards for networking and feel free to place your cards, flyers, brochures, resumes, and sales materials on our business card exchange table

Enter our surprise raffle to win door prizes

Name tags will be provided

Courtesy refreshments will be served

Admission: $10 (for members*) or $15 cash at door (only if space allows)
~~~~~~~~~~~~~~~~~~~
* To SAVE Money & To Get Your $10 Tickets
Without Paying For A Processing Fee:

If you're not a member already, please join:
New York Business Opportunity Seekers and Providers:
http://www.meetup.com/New-York-Business-Opportunity-Seekers-and-Providers/
It's free and easy with one click QUICK registration
You Will Not Need To Come Back To This Site To Purchase Your Tickets.
~~~~~~~~~~~~~~~~~~~

About Louisa Johnsson Zea
Account Manager
NYC Business Solutions, Upper Manhattan
215 West 125th Street, 6th Floor
New York, NY 10027

Tel 1+ 646.688.7289
Fax 1+917.493.7338
Email: lzea@nycbusiness-solutions.com
Web: www.nyc.gov/nycbusiness
As Finance Account Manager at NYC Business Solutions in the Upper Manhattan and Washington Heights Centers, Louisa's focus is to help businesses that are starting, operating and expanding to obtain financing.
Louisa has worked in the Financial Literacy Program at SBDC (Small Business Development Center) at LaGuardia Community College holding workshops on business and finance related topics and helping clients with credit issues and business plans.
She has managed the Moore Street Market in Brooklyn working with various businesses, and has also worked at ACCION, NY where she directed a program for Women Entrepreneurs and advised small businesses on marketing and finance.
Originally from Sweden, Louisa has lived and traveled throughout South America, as well as carried out micro-finance related research work in West Africa.
She speaks Spanish and Swedish and holds a B.A. in English and Human Rights as well as a M.A. in International Relations.
Louisa can be reached at lzea@nycbusiness-solutions.com or by phone at 1+ 646-688-7289.

About NYC Business Solutions
Web: http://www.nyc.gov/html/sbs/nycbiz/html/home/home.shtml
I encourage you to explore their site; they offer an amazing assortment of FREE services, tools and resources no matter the size or stage of your business.
Here's a short list:
About Wells Fargo Bank, N.A.
437 Madison Avenue
(Corner of 49th Street)
New York, NY 10022
Many thanks to our Venue Sponsor, Personal Banker, Kevin Stone and Wells Fargo Bank, N.A. for making this event possible.
To learn more about Wells Fargo Bank, N.A., please visit: https://www.wellsfargo.com


Promote. Market. And, Always Stay Visible!

I am pleased to present to you small business financing expert
Louisa Johnsson Zea, and to be once again working with
Kevin Stone at Wells Fargo Bank!
I very much look forward to meeting and
speaking with you at our next meetup.
To learn more about my work with small businesses,
entrepreneurs, artists, and services provided,
please visit: http://bit.ly/AboutZorkaKovacevich
Thank you for your participation and support!
--Zorka Kovacevich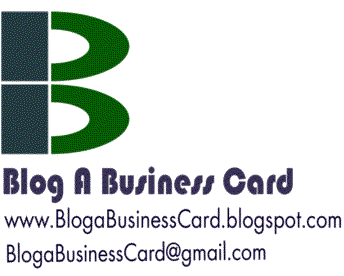 Have questions about Just 2 Tickets Left For: Celebrate "Worldwide Small Business Owners Day!" - August 24, 2011 ?
Contact Zorka Kovacevich
When & Where

Wells Fargo Bank, N.A.
437 Madison Avenue
(Corner of 49th Street)
New York, NY 10022


Wednesday, August 24, 2011 from 6:00 PM to 8:00 PM (EDT)
Add to my calendar
Organizer
Zorka Kovacevich
As a Marketing Consultant & Networking Organizer I enjoy helping like-minded people with shared interests form live & online relationships in local communities around the world for sales-driven inbound marketing, networking, socializing, education & custom list-building purposes.




Here you will find a sample list of Meetup.com Networking Groups which I manage. Please feel free to join them: PINTEREST




To learn more about the affordable Meetup platform and how I can help connect  you to a new world of customers that will generate greater profits, options to contact me are below:

 



---
Zorka Kovacevich
"Delivering on the Power and Promise of Technology"
Marketing Consultant
Networking/Meetup Groups Organizer
Telephone: 1+ 347 291 1367
Email: Zorkakovacevich@aol.com
View My Calendar to Book an Appointment For Us to Speak at a Convenient Time:
http://www.snapappointments.com/listing/18l

Social Media Connect:

 Linkedin:
http://j.mp/ZorkaKovacevichLINKEDIN

 

Facebook:
http://j.mp/ZorkaKovacevichOnFaceBook

Pinterest:
http://pinterest.com/zorkakovacevich/

Twitter:
http://j.mp/ZorkaKovacevichTwitter
Just 2 Tickets Left For: Celebrate "Worldwide Small Business Owners Day!" - August 24, 2011