Description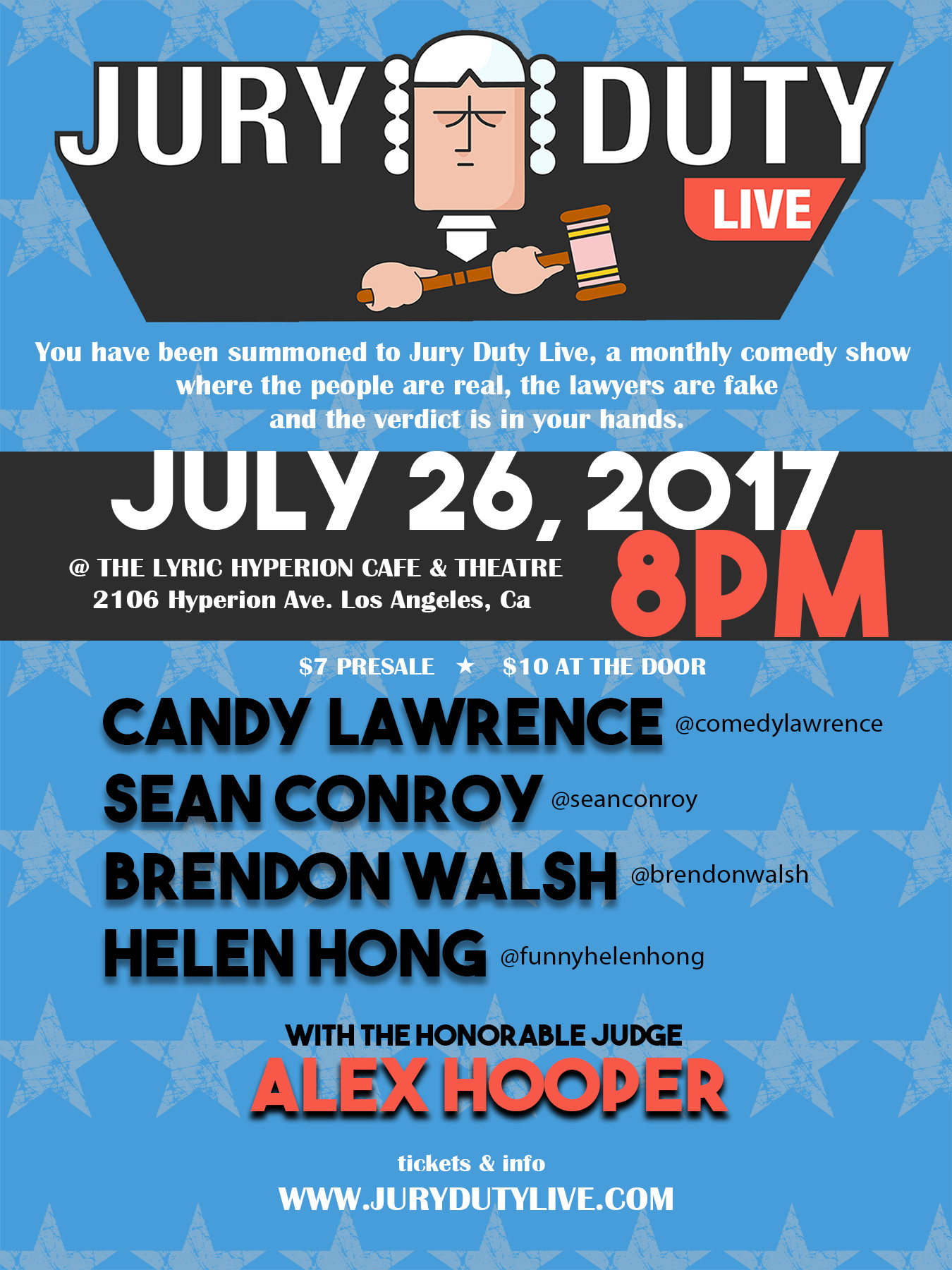 Jury Duty Live is a monthly comedy court show that deal with real people accusing each other about relationship problems, social norms being broken, or typical he-said-she-said problems. Their issues are hashed out on stage by comedians playing the part as their lawyers and the verdict is decided by the live audience.


WEDNESDAY, JULY 26, 2017 - 8-9:45PM
Lyric Hyperion Theatre & Cafe
2106 Hyperion Ave. Los Angeles, CA
**We encourage court room manners and attire.**
Tickets $10
Pre-sale tickets $7
Beer, Wine, Refreshments and Food available for purchase. Street parking is available.
Come hang out for drinks before and after the show and tell us about your issues you'd like to hash out in our court room!
For further questions or concerns at jurydutylive@gmail.com or visit jurydutylive.com