Actions and Detail Panel
Jurnid Sessions// Urbanismo
Thu, February 23, 2017, 10:00 AM – 3:00 PM EST
Description
[WE ARE UPDATING THIS TO BE A HALF DAY SUMMIT WITH SOME COOL ACTIVATIONS BUILT IN].
Please stay tuned - some exciting news and details to come!
---
We are bringing together some of the great minds at the forefront of innovation in urbanism. Learn how technology and investments are creating opportunities for startups to solve important problems affecting how and where we live. What a time to be alive indeed, but what are some of the hardest challenges currently affecting progress and innovation in urbanism? Join us as we explore the business of urbanism in the 21st-Century and the opportunities for entrepreneurs to create within the many verticals offered by urbanism.
Moderated by Andrew Quarrie, Jurnid.
Guest Panelists
---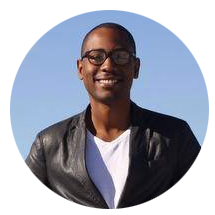 Stonly Baptiste - Investor
Stonly is the Co-Founder, Principal at Urban.us, leading investment research, community management and technology platform development.

Stonly has worked with the University of Chicago's Booth School of Business to help create an MBA class on how Entrepreneurship is being used to solve urban challenges. He was recently recognized as one of CNN Money's 2015 Upstart 30: a list of game-changing companies, entrepreneurs and investors under the age of 40.
Stonly previously founded Veddio Cloud Solutions, an enterprise software company, which was acquired after a year of self-funded growth. He has spent the last 10 years as a serial entrepreneur, building five ventures spanning different sectors from technology to real estate and international markets, including Brazil and Canada.
---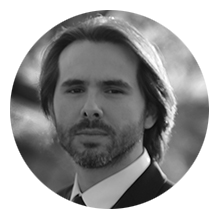 Anthony Garcia - Urbanist
Tony Garcia is a Principal of Street Plans Collaborative, and leads the firm's Miami office. Anthony is a nationally recognized architect, writer, speaker and advocate in the in the field of transit, pedestrian and bicycle infrastructure
As a writer and advocate, Tony's work has appeared in or been featured by The Daily Business Review, Atlantic Cities, Next American City Magazine, New Urban News, The Real Deal, Momentum Magazine, Streetsblog, the Miami Herald, the El Paso Times, and The Miami New Times, among other publications. Tony is a coauthor of the globally acclaimed series Tactical Urbanism: Short-Term Action, Long-Term Change Vol. 2, and together with Mike Lydon authored the full-length book Tactical Urbanism, published by Island Press in March 2015.
He is a part-time adjunct faculty member at the University of Miami School of Architecture, and is currently Chairman of the Green Mobility Network, the largest bicycle pedestrian advocacy organization in South Florida. He co-founded the Ludlam Trail project, which will result in the addition of over 50 acres of new park space in Miami-Dade County over the coming year. Among the many professional organizations he is active with are the Association of Bicycle and Pedestrian Professionals, the Congress for the New Urbanism, the Dade Heritage Trust, the Urban Environment League, and the Miami Chapter of the Congress of the New Urbanism. He lectures and leads workshops on the topics of smart growth, tactical urbanism, and complete streets/active transportation.
Prior to launching the firm's Miami office, Tony was Project Director for six years at the Dover Kohl & Partners affiliated architecture firm Chael Cooper & Associates, and from 2008 to 2012 he was the Publisher and Managing editor of the transportation blog TransitMiami.com, an award winning web journal dedicated to public participation and discourse in South Florida.
Tony holds a Bachelor of Arts in Architecture and Urban Design from New York University and a Masters in Architecture from the University of Miami.
---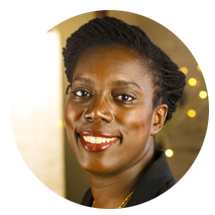 Kenyona Pierre - Chief Lab Engineer, EcoTech Visions
Ms. Kenyona Pierre is the Chief Lab Engineer for EcoTech Visions, a new business incubator located in Miami, FL. Having a background in engineering has allowed her to work in various industries such as construction , transportation and sustainable building design. However, she is most passionate about the sustainability movement, green buildings, and economic development. Her passion has led her to become involved with the USGBC (US Green Building Council) Florida Chapter, where she is currently the Membership Chair & Vice-President for the Miami Branch. She also serves on the Habitat for Humanity of Greater Miami Young Professionals board as the Family Services Co-Chair. A Miami FL native, she holds a Bachelors Degree in Architectural Engineering from Tennessee State University and a MBA with a concentration in Project Management from Florida Institute of Technology.
---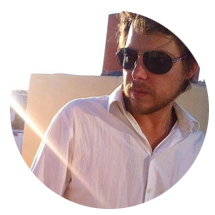 Mark Lesniak - Lawyer / Urbanist
Mark Lesniak is an entrepreneur and tactical urbanist. He is an expert in temporary use of vacant land and advocates for shovel-ready projects that immediately realize a reduction in slum and blight while also affecting positive social and policy changes.
Mark is co-founder of Urban Implementation LLC, a consulting firm that designs and builds temporary use projects. Peviously, he was Executive Director of the Omni Parkwest Redevelopment Association; projects include Grand Central Park, the GCPSkateSpot, Miami Murals, WeedBombing and Go Dutch!

Mark holds a juris doctor from New York Law School, where he graduated with honors in 2008, and a B.A. from the University of Iowa, which he completed in 3 years. Mark has been admitted to practice in New York.
---
Schedule
6PM - 6:30PM - Mingle/snacks/hello time
6:30PM - 7:30PM - Panel interview
7:30PM - 8:00PM - Q&A from the audience (you) - bring your questions!!
Official social media hashtag: #jurnidsessions
Refreshments and fancy snacks. Limited seating. 6:00pm sharp.