Description
Join us for our next installment of "Miami's Tech Hub, Real vs. Hype". We are talking about entrepreneurial growth activities in tech or the lack thereof, challenges, and the solutions to move us forward. No warm and fuzzy kumbaya banter, just the real of it all - so we know what to fix and how to go forward with clarity. We are a community, you have a voice in the matter, so join us. See you there, it's a great networking opportunity among innovators as well! Moderated by Andrew Quarrie, Founder of Jurnid
Panelists
---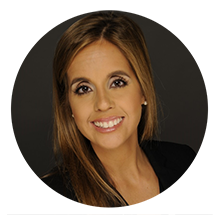 Maria Derchi Russo - Executive Director of Refresh Miami
Maria Derchi Russo is the Executive Director of Refresh Miami, the largest tech and startup community in Florida with over 9,000 members. Founded in 2006, Refresh serves as the hub of Miami Tech through its monthly speaker events, hands-on workshops and community-sourced website. Maria is also the founder of Women in Miami Tech, a group dedicated to supporting and advancing women in technology in South Florida. In her spare time, Maria is active on many boards including the Kellogg Alumni Club of South Florida and the Morningside Civic Association. She is also a Miami native.
---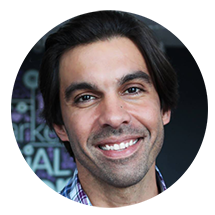 Juan Carlos - Co-Founder of HYP3R
I'm Juan Carlos, Disney Accelerator, Techstars alumni and Co-Founder of HYP3R and Board advisor of Pundit. Recently I won the NFL's and TechCrunch's "1st & Future" competition and the Visa Global everywhere challenge. I've had a lifelong passion for technology, entrepreneurship, culture, design, investing, snowboarding and enjoy advising startups.
---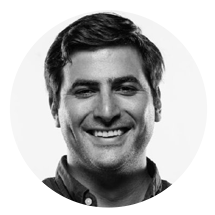 Wifredo Fernandez - StartupFIU
Wifredo "Wifi" Fernández is a social entrepreneur and educator. Currently, he works in the Division of Innovation & Economic Development at Florida International University, helping lead StartUP FIU, and teaches entrepreneurship in the FIU Honors College. He is the Co-Founder of The LAB Miami, a startup community hub in South Florida. Previously, Wifredo was a Founding Director of The Idea Center at Miami Dade College, a student startup incubator. He is a Trustee of OurKids, overseeing the foster system of care in Miami-Dade & Monroe. He is an Advisory Board member and a Fellow at the University of Miami School of Law's Center for Ethics and Public Service and is an adviser to the Urban.Us fund. Before moving back to Miami in 2011, Wifi was a Teach For America corps member in Washington, D.C. He holds degrees from American University and the University of Pennsylvania.
---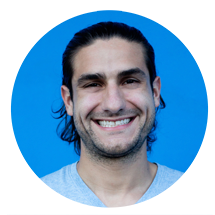 Antonio Manueco - blubeta
Antonio is a Miami native and a graduate of the University of Miami. He earned an Industrial Engineering focused on Business Management and a Masters of Science in Industrial Engineering (MSIE) degree in Logistics. During his time at University of Miami, he worked as a Network Engineer for the Telecommunications department. He has led teams and technical initiatives for numerous projects. As an active community leader, he is involved with Wyncode, Iron Hack, Miami Country Day School, SLA, and aides in organizing a community of creatives, entrepreneurs, and technologists in the most active Slack channel in South Florida, Wynwood Tech.
---
Schedule
6PM - 6:30PM - Mingle/snacks/hello time
6:30PM - 7:30PM - Panel Discussion
7:30PM - 8:00PM - Q&A from the audience (you) - bring your questions!!
Official social media hashtags: #jurnidsessions #miamitechrealvshype
Refreshments/beer and fancy snacks. Limited seating. Networking starts at 6:00PM sharp.
---
Startup Spotlight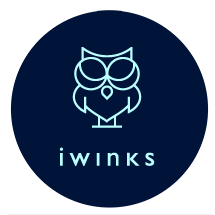 Special presentation by iWinks, a lean team of industry experts transposing advancements in sleep enhancement research to wearable neurotechnologies.
---
---
Our Sponsors