Description
SOLD OUT. SOLD OUT. SOLD OUT. Please join our waitlist and support our goal to send more meals to healthcare workers by making a contribution to junzi Share a Meal

WELCOME TO DISTANCE DINING
VOL. 4 CHINESE-JAPANESE 中華料理

I started my culinary career in Japan. The first year was in home kitchens with Japanese aunts and grandmothers. The second backpacking from Tokyo down to Nagasaki, working in any izakaya that would take me. The third year, I was at what I believe--to this day--to be the best kaiseki restaurant in Kyoto. All of the kitchen staff lived in dorms together, worked 18 hour days, and most importantly we ate together. And every Wednesday, as the only Chinese member of the Japanese kitchen, they would ask me to make Chinese food.
And every time we had Chinese cooking together, we would compare notes, trying to understand what the intricate differences between Chinese-Chinese dishes and Japanese-Chinese dishes were.
The meal we made for you today with our partners at Element Farms and Kitsby traces some of those differences. And in light of China's cultural influence on Japan since (likely) 2000+ years ago, our question is this: of all the Chinese cooking that made its way to Japan, how did certain dishes evolve into Japanese-Japanese cooking and how did others become Japanese-Chinese cooking, or in other words, a regional Chinese cuisine--what we know as Chūka Ryōri today?
As ever,
Lucas Sin,
Chef of junzi kitchen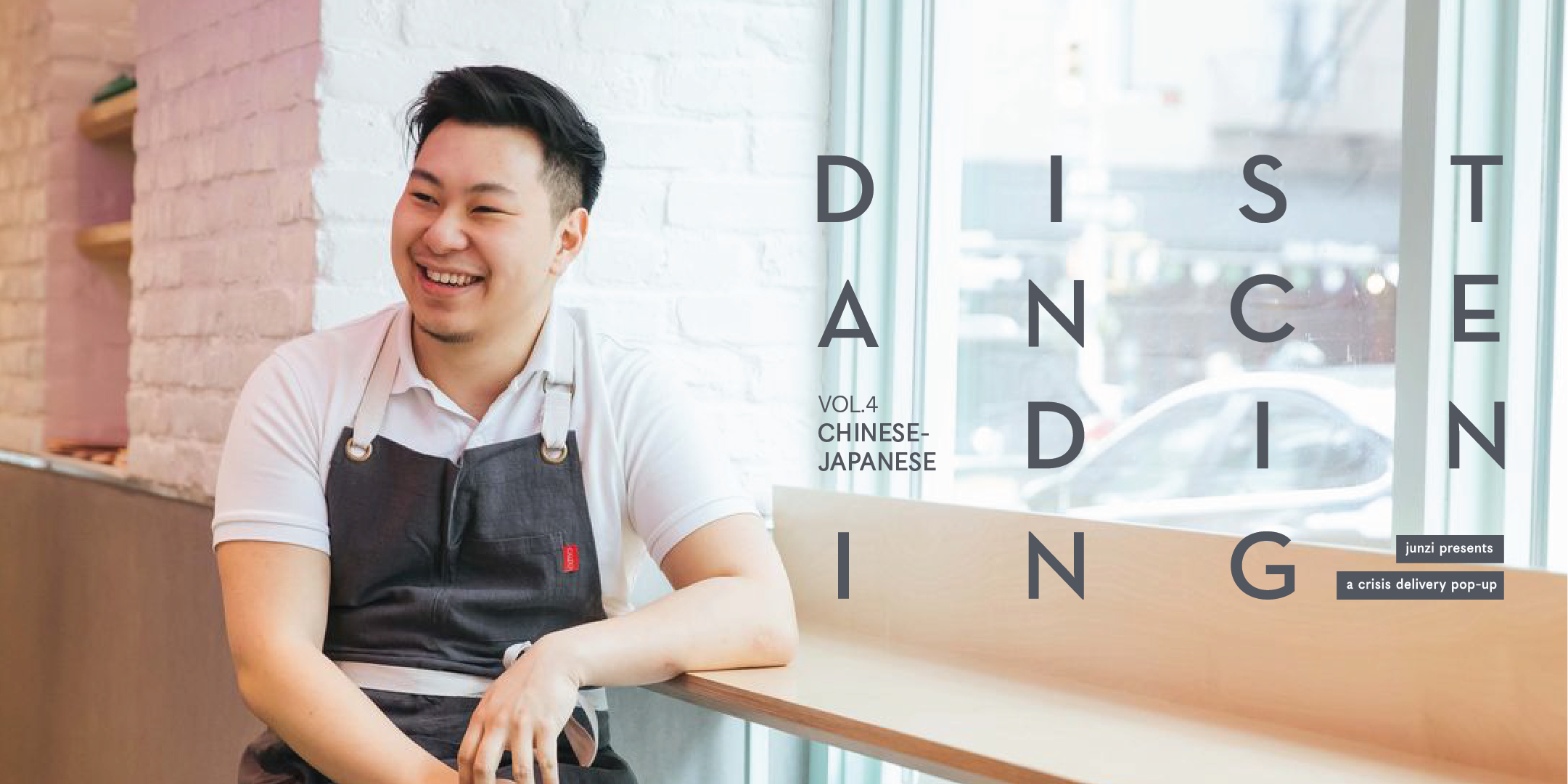 MENU
CHAWANMUSHI
gently steamed egg with jinhua ham dashi, dried scallops, and Element Farms pea shoots
MAPO NASU
eggplants braised in Japanese-style mapo sauce with miso caramel, doubanjiang, and ground pork shoulder, served with a leek dashi rice
GOLDEN SAND LAVA CAKE
Kitsby dim-sum style salted egg custard lava cake with almond cookie crumbs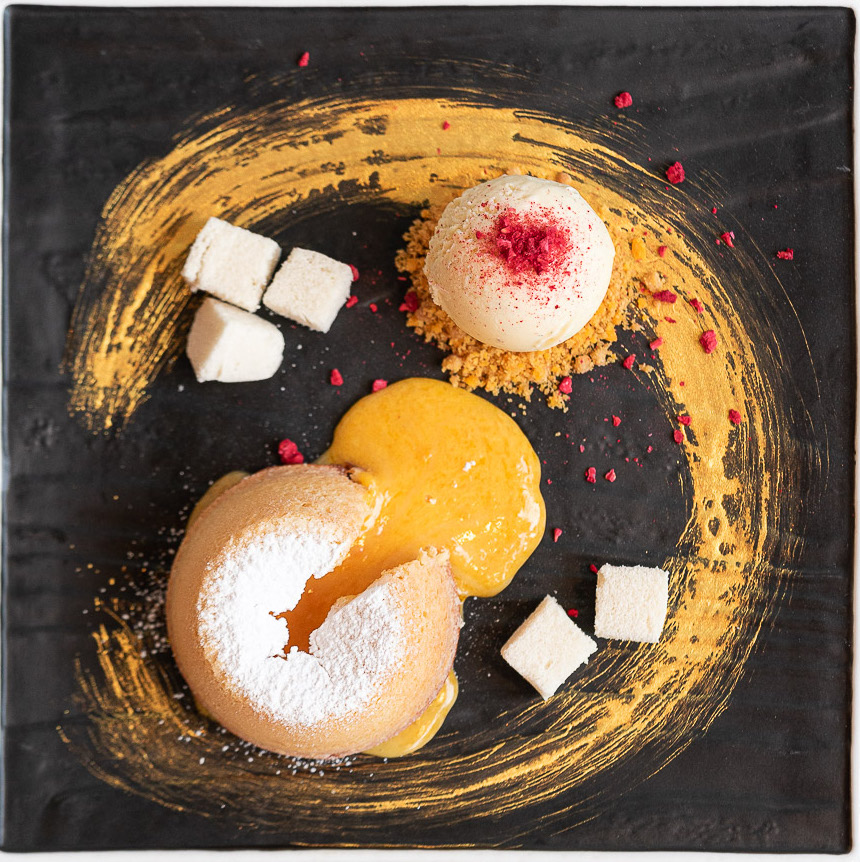 ABOUT DISTANCE DINING
In times like this, we in the hospitality business can only continue to do what we know best: to cook, serve, and nourish. Just because there's a crisis out there, doesn't mean what we eat at home can't be opportunities for creative collaborations and cultural exploration.
Each week, through three courses, designed with contributions from friends in the industry, Distance Dining is our new way to serve, share and explore. Think of it as our Chef's Study tasting menu made for delivery, and more accessible than ever.
All proceeds will go directly to helping us keep our stores open.
In the spirit of optimism, collaboration, and the kindness of strangers,
team junzi
www.junzi.kitchen
@junzikitchen