Description
Back by popular demand! Your favorite Chinese winter sweets are coming back to junzi Dec 13-15. This 3-day, multiple-location Tanghulu 糖葫芦 (handmade candied fruit skewer) experience is brought to you in collaboration with 京味小馆. See complete pop-up schedule below:

Friday, Dec. 13, 5 pm - 7:30 pm
junzi Bryant Park (near Bryant Park & Times Square)
Saturday, Dec. 14, 1:30 pm - 3:30 pm
junzi Morningside Heights (near Columbia University)
Saturday, Dec. 14, 5:30 pm - 8 pm
junzi Greenwich Village (near NYU)
Sunday, Dec. 15, 2 pm - 4:30 pm
junzi New Haven (near Yale University)

Junzi will be the only restaurant in the city bringing these to the market, and guests will be able to see how they're made on site. Be sure to bring your cameras and appetite!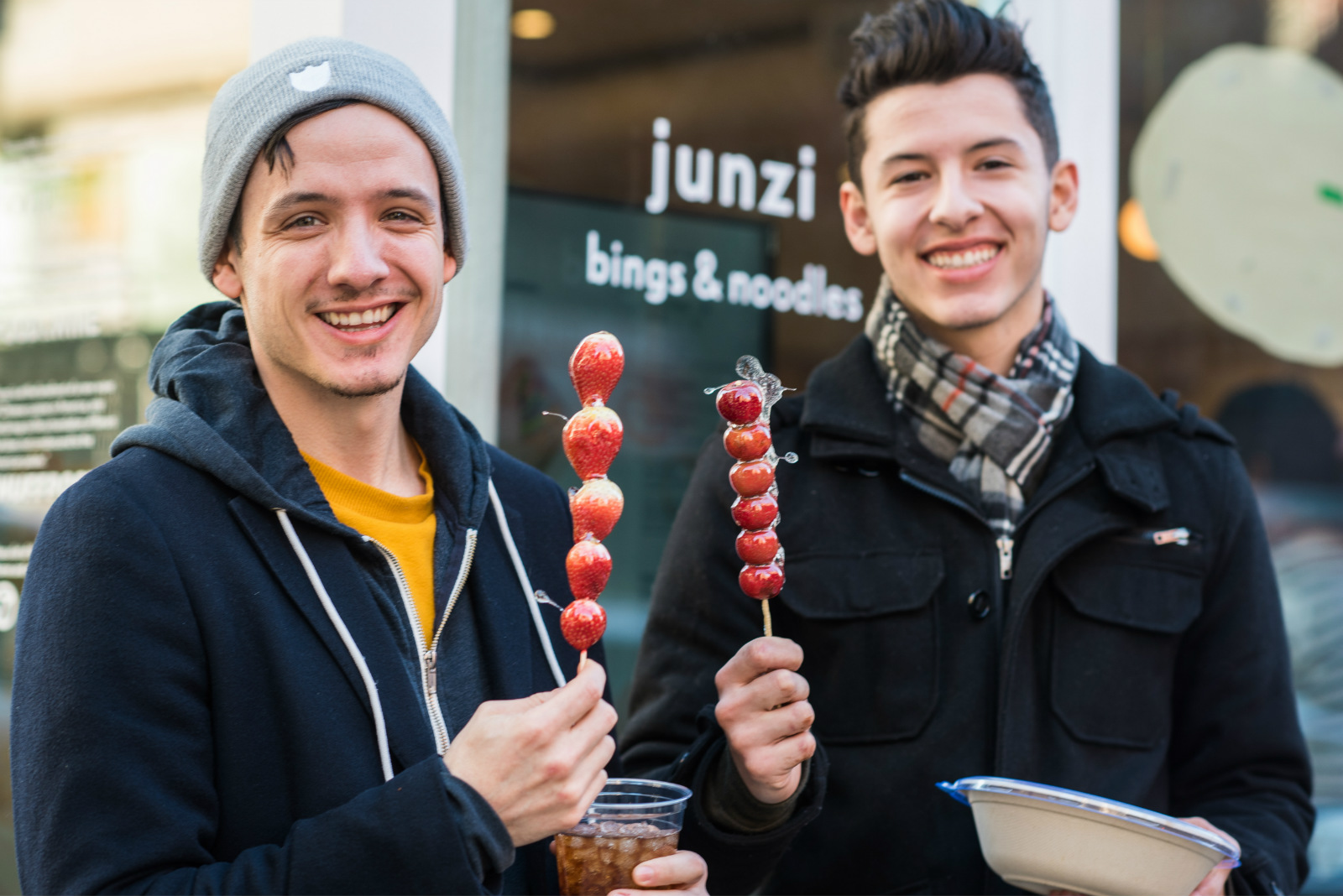 TANGHULU 糖葫芦
The quintessential northern Chinese winter street dessert, Tanghulu is candied fruits on skewers most popular during winter and Chinese New Year in northern Chinese cities. This colorful and festive treat marks every Chinese millennial's childhood memory and this December, we are bringing it to Manhattan.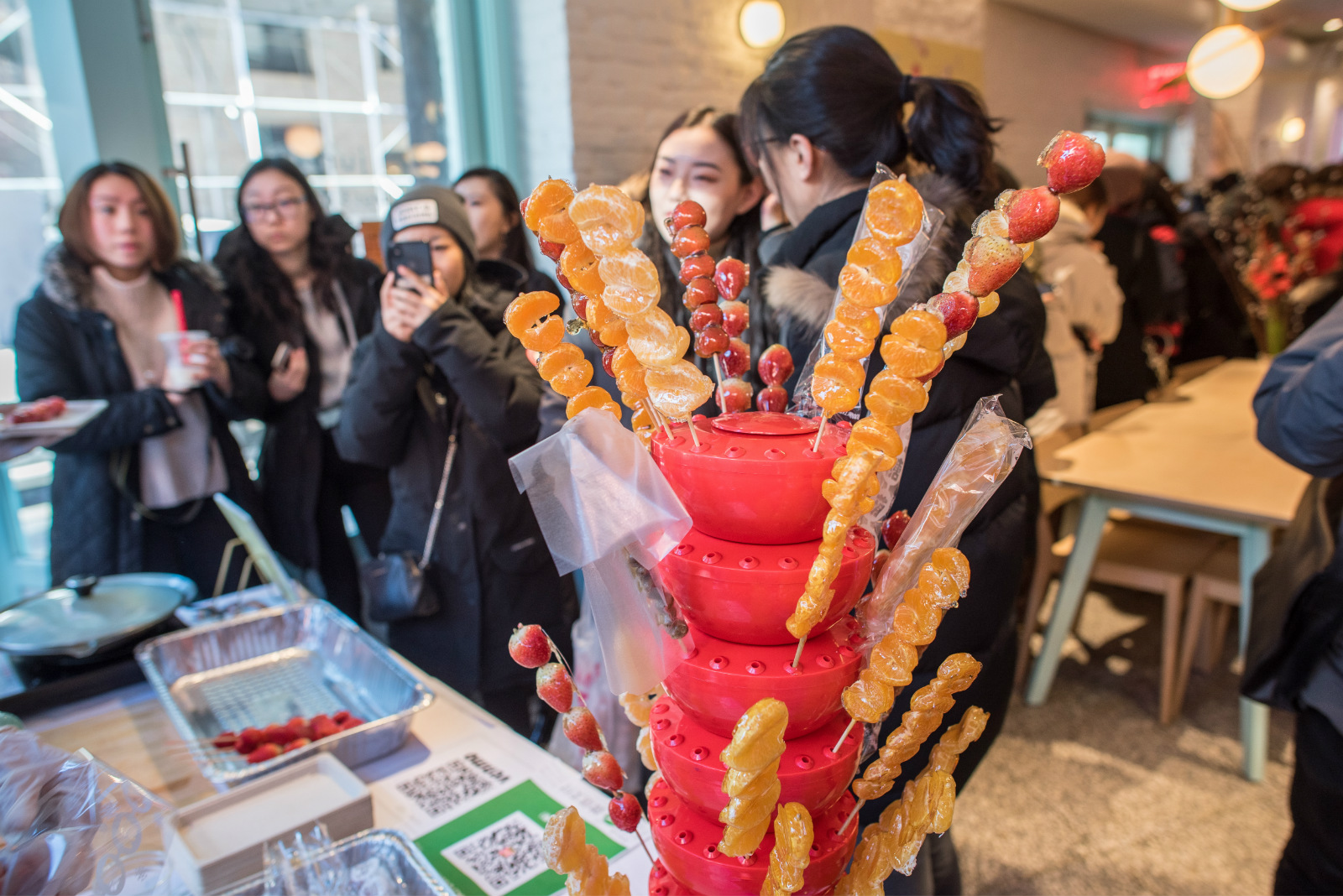 Junzi 君子食堂
A modern fast-casual concept that makes authentic and everyday Chinese food accessible. junzi combines Chinese culinary traditions and new ideas in a menu of bings, noodles and salad bowls. First opened in 2015 in New Haven near Yale University, junzi has locations in both New Haven and New York City. junzi most recently opened the fourth store near Bryant Park, New York, and the first delivery-only location at SoHo.