Description
Thanks for sharing this with your networks, and via your social media outlets!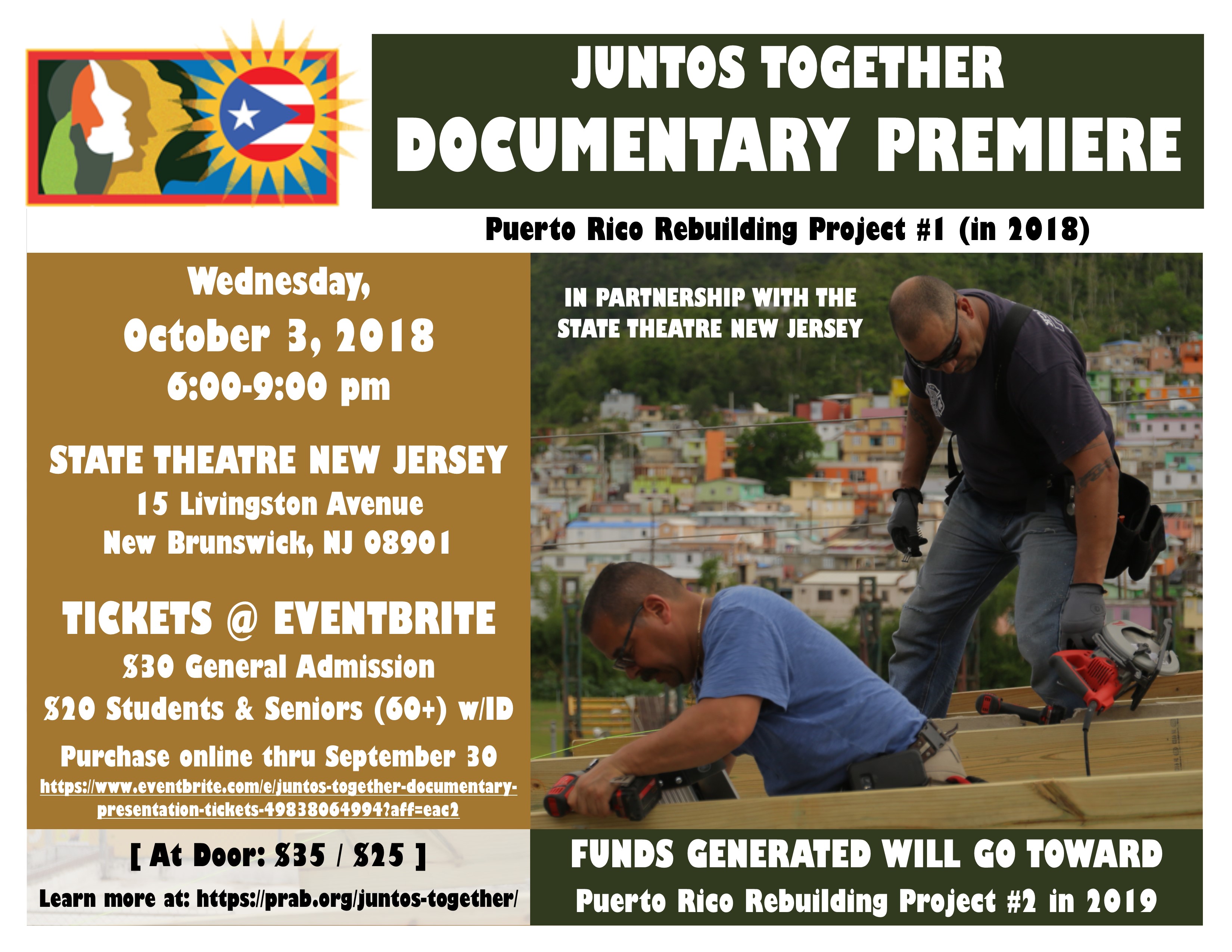 We're excited to have you join us at the renowned State Theatre New Jersey in New Brunswick to view the documentary of our 1st Puerto Rico Rebuilding campaign, which took place in April 2018. The documentary tells the story of the efforts to rebuild the walls and roofs of six homes of first responders and other families in need, who sustained massive damage to their homes as a result of Hurricanes Irma & Maria in 2017. The teams of volunteers came from Greater New Brunswick, other parts of the US, and Puerto Rico. The documentary premiere will also include music, T-shirt sales, a raffle, and an art auction.
The Documentary Premiere kicks off Juntos Together's fundraising efforts to support our Puerto Rico Rebuilding Project #2, scheduled for spring 2019. 1st Responder leaders on the island will help identify the homes of the 1st Responders and residents for the upcoming project.
Current donors for the Documentary Premiere include:
- State Theatre New Jersey
- Middlesex County Board of Chosen Freeholders
- Middlesex County Office of Arts and History
- RWJF President's Grant Fund at the Princeton Area Community Foundation
If you cannot attend the event, please consider donating to Juntos Together at: https://prab.org/donate/, and select the Juntos Together option in the "Cause" dropdown.
See you on Wednesday, October 3 at 6:00 pm!
Thanks,
Juntos Together
https://prab.org/juntos-together/