Description
Join us at our next JuntoDay, a special learning event for growth-stage companies on the topic of leadership, featuring three accomplished CEOs:
HENRY GIVRAY - Chairman & Former CEO, SmithBucklin Corp.
LARRY KAPLAN - CEO, Impossible Objects; Former CEO, Navteq
PAUL PAGEL - CEO, 8th Light
In addition to tools and tactics you can employ right away in your company, you will hear the philosophies, experiences, and lessons that have helped shape each CEO to become an effective leader and build a successful company. Furthermore, during the program and lunch, you will engage with peers who are running growth-stage companies and hear their shared experiences as CEOs and leaders.
---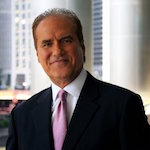 HENRY GIVRAY: LEADERSHIP'S CALLING®
According to Henry, leadership is the uniquely consistent and defining force behind great, enduring organizations. But what is leadership? We know when we see it. We can measure its impact. And we can feel how it inspires us. But leadership is an elusive concept for which no simple formulas or prescriptions exist. That's why leadership can't be taught but only learned through a lifelong process of active engagement, self-discovery and personal growth. During his workshop, Henry will share foundational leadership principles, introduce a working framework to measure leadership capacity and performance, and offer practical ideas and tools, including a hands-on exercise. The framework, its underlying principles, and tools are drawn from Henry's lifelong commitment to leadership learning and practice.
Henry Givray is Chairman of the Board of SmithBucklin, the association management and services company more organizations turn to than any other. He served as SmithBucklin President & CEO from 2002 to 2015. During Henry's tenure as CEO, SmithBucklin achieved unprecedented success in its 65-plus year history including client retention, employee engagement, company growth and financial performance. His insights and ideas on leadership have been prominently featured in business books and top national news media. Recognizing that growing leaders from within is essential to an organization's enduring success and vitality, Henry created and facilitates two intensive, high-impact leadership learning programs, one for high-performing employees and the other for board members of client associations.
---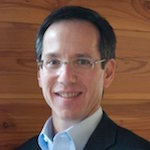 LARRY KAPLAN: (YOU NEVER STOP) LEARNING TO BE A LEADER
Larry earned his first CEO role through a self-admitted mix of "hard work, belief, and luck." It forced him to learn on the job, as he transitioned from a highly functional position to that of top leadership, and put him immediately in the spotlight, challenging him to remain true to himself and the company. Fortunately for Larry, he had an epiphany - "the day that made all the difference" - when he truly learned what leadership was all about. And several years later, that lesson served him well as he transitioned into the CEO role of smaller companies. In his session, Larry will share these experiences, discuss how learning has been at the core of his personal leadership journey, and provide exercises for attendees to apply key elements of his talk.
Larry is CEO of Impossible Objects, the world's first and only provider of 3D printing for rapid manufacture of strong, high-precision parts for industry sectors such as aerospace and aviation, automotive, defense, marine and robotics. Prior to his current role, Larry was CEO of Navteq Corp., the leading provider of digital maps and traffic-enabling navigation and location-based services around the world (acquired by Nokia Corporation in 2008), with over $1 billion annual revenue and 5,000+ employees in 50 countries. Larry also founded and was CEO of Eudora Global which founded and managed a portfolio of companies in the healthcare and online gaming and services industries. Larry has been a CEO Mentor for The Junto Institute since 2013.
---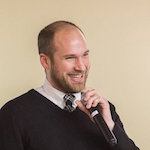 PAUL PAGEL: LEADING FOR THE LONG-TERM
Paul believes that a company's long-term plans shape its decision-making and, therefore, its leadership approach. This is precisely what he has done with his company which, because it was bootstrapped, is not burdened by the need for an exit. As a result, Paul intends to build a durable and lasting company that has invested in its people through a focus on training, onboarding, skill acquisition, and apprenticeship. This has led to a loyal team that sees its employment as a long-term likelihood and has the opportunity for ownership in the business.
Paul is co-founder and CEO of 8th Light, a firm that crafts software—from web applications to robotics—that is beautiful, durable, and shows pride in workmanship. Spread across offices in Chicago, London, Los Angeles, and New York City, 8th Light has over 80 employees, all of whom are craftsmen and apprentices that have enrolled in its rigorous apprenticeship program.
---