Description
Join us at our next JuntoDay learning event, a mini-conference on leadership for growth-stage companies, featuring three accomplished CEOs:
Chris Considine - Former CEO of Wilson Sporting Goods
Tom Gimbel - Founder/CEO of LaSalle Network
Adam Robinson - Co-founder/CEO of Hireology
In addition to specific tools and tactics you can employ right away in your company, you will hear the philosophies, experiences, and lessons that have helped shape each CEO to become effective leaders and build profitable companies recognized for workplace excellence. Furthermore, during the program and lunch, you will meet peers who are running growth-stage companies and hear their shared experiences as CEOs and leaders.
---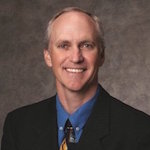 CHRIS CONSIDINE - LEADING FROM YOUR HEART (7:45am - 9:45am)
In his session, Chris will share his leadership journey, experiences, and philosophy. You'll learn how he used humility and vulnerability to build trust and make an emotional connection with the people he led and managed. Chris will also share his unique experience with interacting and leading people from all corners of the world, as well as his personal leadership model on strategy, structure, execution, and capabilities.
Chris is the former CEO and President of Wilson Sporting Goods, where he had full global accountability with 13 direct reports including category General Managers and functional Vice Presidents, revenues of $750MM, three manufacturing locations, and 1,700 employees worldwide. Today, Chris runs Considine Management Advisors, a firm focused on building brands, organizations and leadership.
---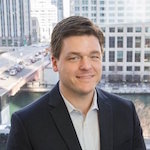 ADAM ROBINSON - LEADING WITH A CAPABLE TEAM (10:00am - Noon)
In his session, Adam will share the leadership practices that have helped him shape an executive team capable of managing a fast-growing company. He will share how he has blended hiring outside talent with developing internal leaders. You'll hear the communication strategies, tactics, and tools that Adam uses to keep his team aligned, as well as how he balances an inspiring yet practical approach to leadership.
Adam is co-founder and CEO of Hireology, a fast-growing company that offers the leading data-driven hiring management software for businesses everywhere. Over the past six years, Hireology has grown to nearly 100 employees and over 3,000 customers, and has been recognized for its employee engagement by Inc. Magazine and workplace culture by Crain's Chicago Business.
---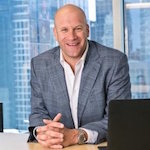 TOM GIMBEL - LEADING PROFITABLE GROWTH WITH CULTURE (1:00pm - 3:00pm)
In his session, Tom will share the leadership philosophy and practices that have helped build a profitable and steadily growing company based on its award-winning culture. You'll learn how his company uses metrics and accountability, rewards employee achievement, promotes from within, trains and develops its team, and finds fit between the right people and the right jobs.
Tom is founder and CEO of LaSalle Network, a leading provider of professional staffing and recruiting services that has received numerous accolades for its growth and culture. With over 150 employees, the company has been on the "Best Workplace" lists of Glassdoor, Inc. Magazine, and Crain's Chicago Business, and on the Inc. 5000 list for fastest growing companies the past nine years.
---