Description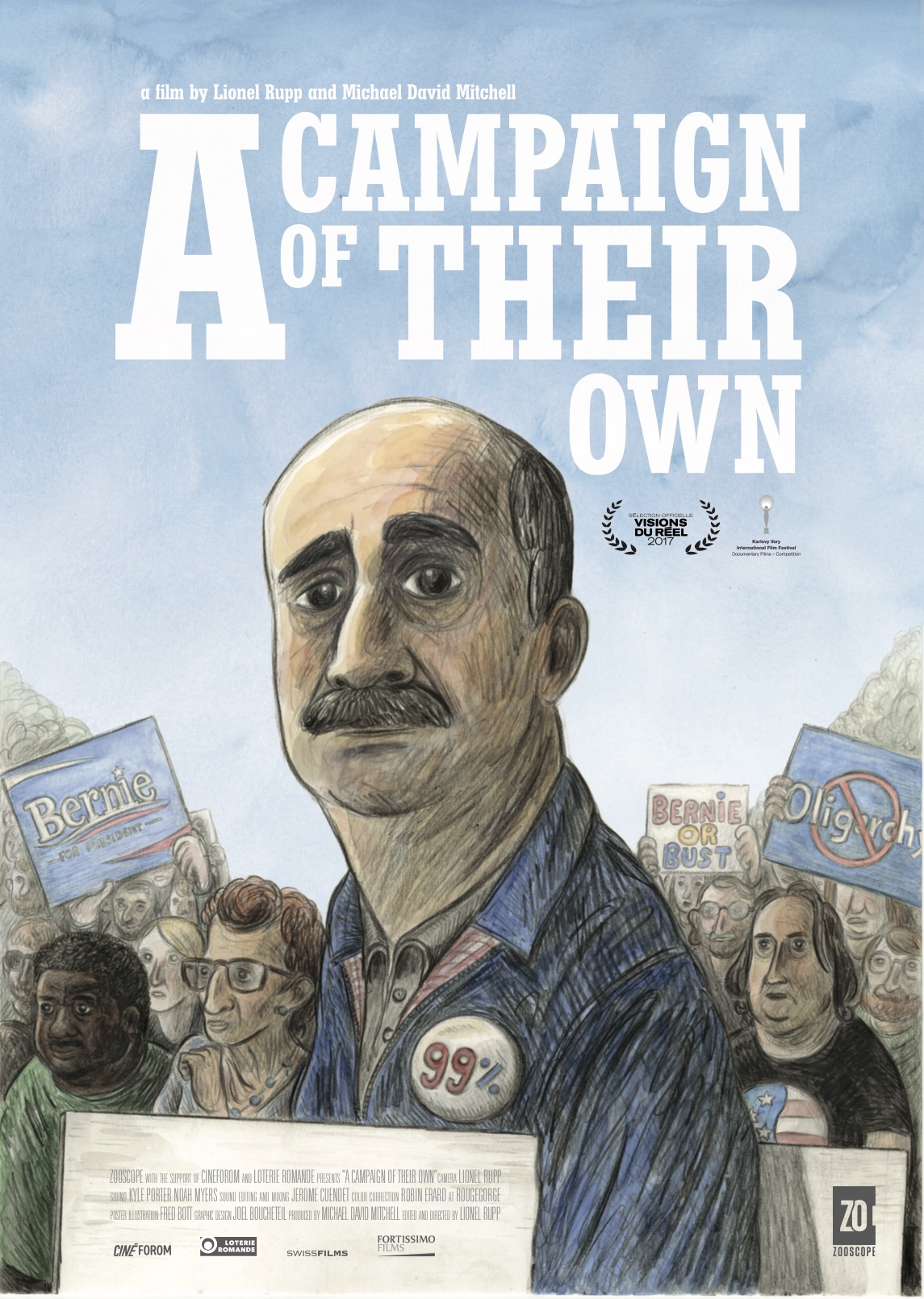 Join us for the first film in our new monthly film series presented by Juno Films at Here Now. Once a month we will present a film from a curated selection to show in our intimate environment. Join us at Here Now to discover new films and new perspectives and engage in lively conversation.
A Campaign of Their Own
Midterms are upon us... and Bernie's voice and ideas continue to resonate in our country. Come and see A Campaign of Their Own and learn about how many Americans were galvanized to push for change in America but then were blocked during the presidential primaries. Stay on for a discussion regarding how the energy that animated a new political movement can be re-energized. Meet Jonathan Katz and Toby Horowitz, two ardent political activists who are featured in the documentary, who remain committed to the progressive ideas Bernie is addressing today in the Senate and across the country.
Join on June 6th at 7:00 PM for the screening followed by a lively discussion hosted by Jonathan Katz and Toby Horowitz with a special guest. Doors at 6:30 PM, film starts promptly at 7:00 PM.
Juno Films curates and releases critically-acclaimed documentaries and feature films from around the world. Recent releases include Michelin Stars, Constructing Albert and The Silk and the Flame. Learn more at junofilms.com.
Organizer of Juno Films & Here Now present A Campaign of Their Own, a film about passionate Americans looking for political change
Here Now is a new multimedia venue for creation and collaboration. 
Do Here Now:
Learn a new skill, meet friends for a workshop, or strengthen with yoga and meditation. Join us for our ongoing series of classes and workshops including: fine art, embroidery, knitting, spinning, rug hooking, crochet. We also host a weekly Saturday morning yoga class to get you energized for the weekend.
See Here Now:
Come be activated by an exhibition, engaged by a film, or inspired by a talk. We hope you will join us as we invite an eclectic roster of seasoned and emerging artists to show their work in our space.
Be Here Now: 
Let our space be your here now for meetings, presentations, photoshoots or small gatherings. Our 3,000 sq ft open space is available for rent. Contact us at info@herenowspace.com for availability and pricing.