Description
Whether it's gathering memorable photos, inspiring quotes, travel momentos, or creative ideas, a junk journal is the most perfect and creative place to hold your collection, cherished items and things you love.
Come learn about what all of the buzz is about! During this beginners journaling workshop you'll create a one-of-kind uniquely-yours junk journal!
We have everything you need—ALL supplies are included—and you'll leave with something extraordinary. So come-relax—-enjoy—--have a good time and indulge!
You deserve it.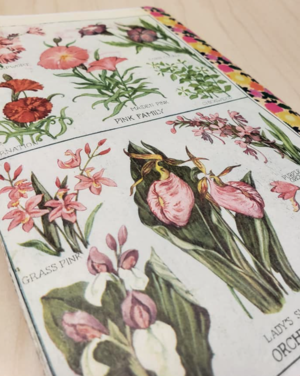 OTHER DETAILS
Learn to decorate inside pages using collage, acrylic paint, fabric scraps, stitching, envelopes, ephemera, found objects and more.
Give your junk journal an organic and aged look as we work with different techniques and repurpose materials to add character to your pages.
Date: Saturday, August 3, 2019
Time: 1p-4pm
Class Journal: A fabric-covered machine stitched single Journal with pockets.
All supplies included, but please feel free to bring any antique, vintage odds and ends newspapers, cards, signage, envelopes and other ephemera you'd like to incorporate into your journal.
Snacks and drinks will be available.
*The class journal similar to what's pictured below.
.