Location
The Museum of Islamic Art
Doha, Ad Dawhah
Qatar
Description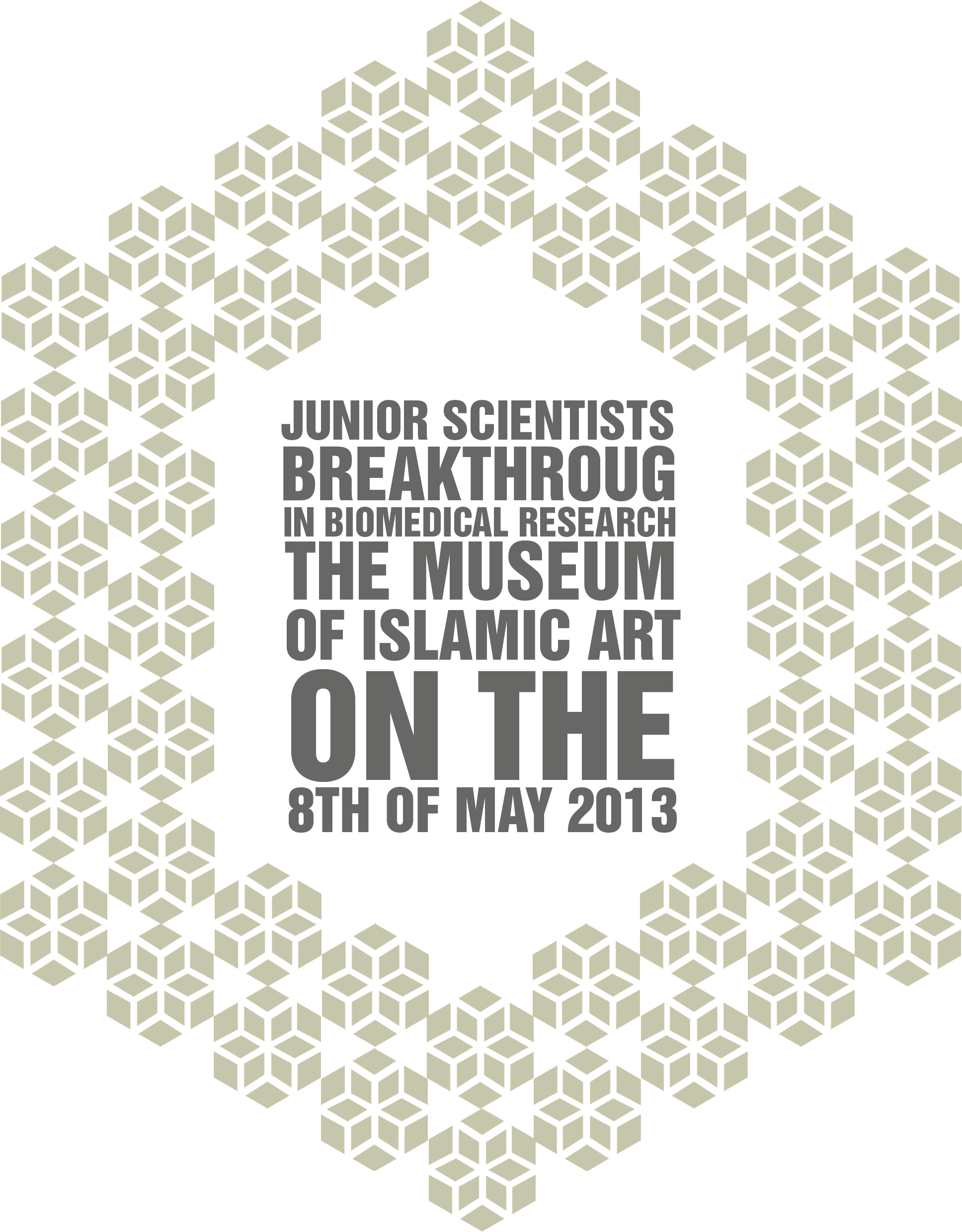 Junior Scientists Symposium focuses on juniors working in biomedical science research in Doha, Qatar. The event is the first of its kind organized by junior scientists at ADLQ. JS symposium will take place at The Museum of Islamic Art on the 8th of MAY 2013.
DEADLINE OF ABSTRACT SUBMISSION IS 28TH OF APRIL, 2013 THROUGH THE FOLLOWING EMAIL JS.2013@ADLQATAR.COM.
Abstract submission guidelines:
New graduates from MSc /PhD or undergraduate programs.

If you are still a student (not graduated yet OR last semester), you must obtain the approval of your faculty advisor before submitting the abstract.

Abstracts must be in the Biomedical or related fields.

The abstract must be based on unpublished data.

Abstract must be in English of up to a maximum 350 words, should be submitted online through our Web site.

Body of abstract must include: Background, Aims, Methods, Results, and Conclusions.
** From the submitted abstracts oral or poster presentations will be selected, ensure to select the type of data presenting.
Oral presentation guidelines:
15 min for presentation and 5 min of discussion.

Should strictly adhere to time allocated.

20 slides, 1 min for each slide.
Poster presentation guidelines:
Poster size of 90cm height and 70cm width, and must be set up before the session, and must remain up until the session ends.

All posters should feature a title, name of authors, the name of the institution where the research was performed, and other acknowledged people.

Presenters will be assigned a specific time for their poster presentation.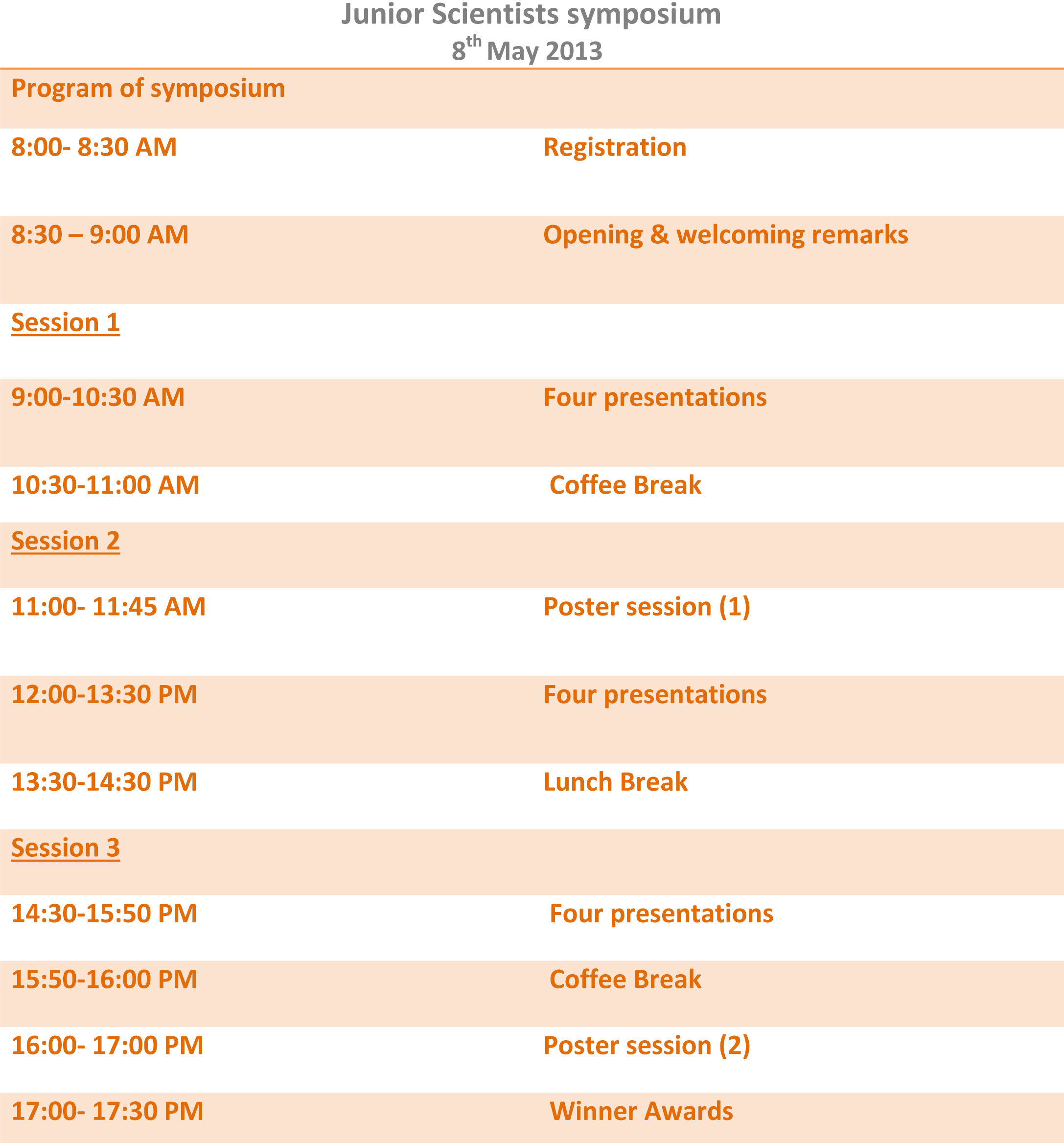 For more details about the symposium program, submission guidelines and the deadlines contact

JS.2013@adlqatar.com.