About this Event
Be a Rock Star! All juniors (ages 7-21) are invited to attend our Junior Learn to Curl Event at Ice Station Valencia. Try an Olympic sport and learn about our Junior Curling Program with opportunities to compete at the local, state, regional and national levels. No experience is necessary. The session is taught by qualified instructors, and all equipment is provided.
Our instructors will give you an overall understanding of what you need to play the game. You'll learn the basics of throwing, sweeping, and some basic game flow and strategy. By the end of just one session, you can be ready to join our Junior Program, curl in a league, and master the game!
Please contact us if you have any questions about the event or our junior program.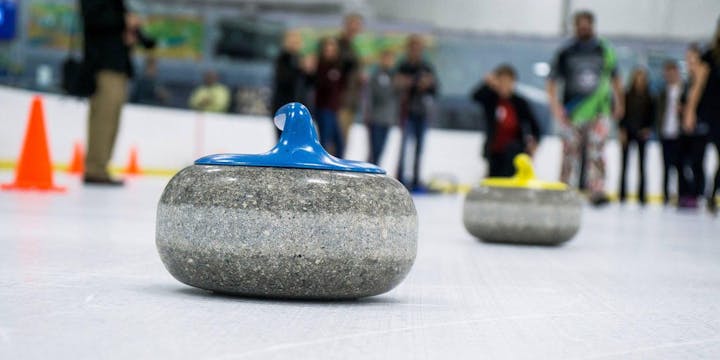 What to Wear
Please wear loose, comfortable clothing that you can lunge in (stretch!), warm socks, and rubber-soled, closed toe shoes. Sneakers work well. We suggest no Converse, Toms, or other low-profile soles—your feet will get cold! Dress in layers—it can be cold on the ice, but you'll warm up once you start sweeping.
Accessibility
Curling is an accessible sport and we welcome participants who use wheelchairs, and others with limited mobility. Use of arms and hands is required, but we can provide a delivery aid (delivery stick) to release the stone without bending down. Please contact us in advance if you have questions or to discuss any special accommodations.
Release Forms
All participants age 18 and above must sign Hollywood Curling's adult release form. All minor participants (under 18) must have their parent or guardian sign Hollywood Curling's minor release form. Any additional guests (photographers, spectators, etc.) must also provide a signed release form before being allowed on the ice. You may download and fill out the release forms in advance, or we will have paper copies available at the event.
Venue and Parking
This class will be held at Ice Station Valencia. Meet us just inside the main entrance, near the elevator. We recommend that you arrive 10 minutes early. This venue has a large parking lot with plenty of free parking available.