Jung & China: Cross-Cultural Fertilization & Contemporary Clinical Practice

Friday, March 28, 2014 at 6:00 PM (PDT)
Event Details
The Extended Education Program at the C. G. Jung Institute of San Francisco Presents a Conference:
Jung and China: Cross-Cultural Fertilization & Contemporary Clinical Practice
Friday Evening and Saturday, March 28 & 29, 2014
Chinese philosophy and religion had a significant influence on the development of Dr. Carl Jung's psychological work, and today, Jung's psychology is becoming an influence in China. A strong interest in Jung and analytical psychology has emerged in different Chinese societies, including mainland China, Hong Kong, and Taiwan.
Join us, as local Jungian analysts and international scholars from various facets of Chinese society explore the connections –historical and contemporary—between Jung and China.
The conference takes place at the atmospheric Chinese Historical Society of America (CHSA) in Chinatown, San Francisco. The CHSA is housed in a historical building designed by Julia Morgan. There will opportunity to view the CHSA during the Friday reception.
Refreshments will be served on Friday evening; lunch on Saturday; and valet parking is available to reserve. Friday's reception will feature live music performed on the Chinese guzheng.  
7 Continuing Education Credits are available for MD, PhD, PsyD, MFT, LCSW, RN. 
"Jung and China" is made possible in large part by the financial support of Jenny and Steve Chang.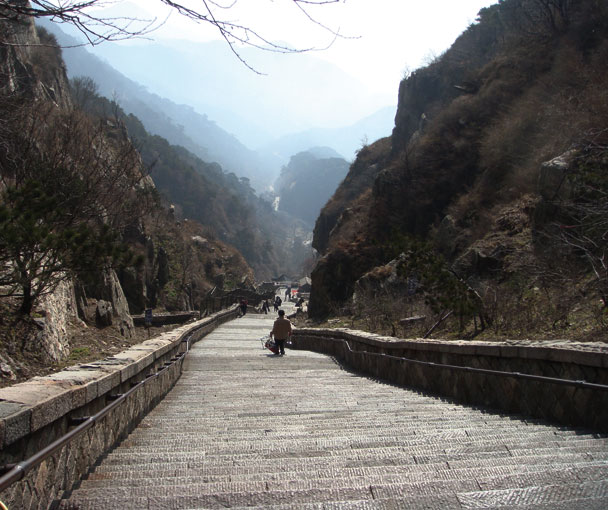 Conference Schedule
Friday, March 28, 2014
6:00 – 9:00 PM
Wisdom of Changes: Richard Wilhelm and the I Ching
Friday evening will feature a film screening of an engaging and award-winning documentary, Wisdom of Changes: Richard Wilhelm and the I Ching. The film was written and directed by Bettina Wilhelm who will be on hand to introduce her work. Ms. Wilhelm's grandfather, Richard Wilhelm, was an unconventional Chinese missionary who strove toward a deep understanding of Chinese thinking. He is remembered especially for his translation of the I Ching and was a close colleague of Dr. Jung's. The evening will also include a reception.
6:00 – 7:15 PM Conference Reception and Welcome, appetizers and drinks will be provided.
7:00 – 9:30 PM Film Screening with an Introduction by the Director, Bettina Wilhelm, and followed by a question and answer session.
Saturday, March 29, 2014
9:00 AM – 5:00 PM
Saturday's symposium will offer a day of discussion and lecture in the spirit of cultural and intellectual exchange, with the goal of advancing clinical knowledge. Chinese scholars and Jungian analysts will present psychological, cultural and historical information related to the intersection of Jung and China. The event will have appeal for practicing psychotherapists as well as anyone interested in Jungian thought and cultural exchange. A sit-down luncheon is included in the day's proceedings.
Round Table Discussion: How Does Culture Influence Psychology?
How does the historical past influence the cultural present? How is the practice of psychology in China shaped by Jung? How was Jung shaped by China? What does it mean to be a depth practitioner in today's Chinese societies? Deborah Chan MA, MFT; Dr. Shen; and Dr. Hao-Wei Wang will come together to discuss the various ways Jung and analytical psychology have been adopted, influenced, and applied by various Chinese societies. Moderated by Dr. Thomas Kirsch.
Paper Presentations (in chronological order):
"The I Ching and Integrity" 
John Beebe, MD
The I Ching is a book that one consults when uncertain how to act in a particular situation.  The answer that this oracle gives is usually pitched, not simply to hopes and wishes but beyond the ego, to the overarching question of what is ethically right from the standpoint of a higher self.  To get at the standard by which that discrimination is being made by the I Ching, John Beebe will introduce us to some of its central ethical ideas.  He will explain and amplify concepts that, taken together, begin to convey a unique image of integrity—one that is immediate, practical and effective.  Dr. Beebe will contrast what he finds in this ancient source of both Taoist and Confucian philosophies to the more limited and rational picture of the ethical attitude that emerges from Western philosophy.
"Jung Across Cultural Borders: A Western Analyst in China"
Liza Ravitz, PhD
Practicing analysis in another culture can be challenging considering the cultural differences.  The experience is one of holding the opposites: Chinese and American Society; Eastern mind and Western mind; and Extraversion and Introversion.  In the Redbook, C. G. Jung chronicles his process of uniting ego consciousness with the unconscious. The result of this union was his discovery of the self, the archetype of wholeness. It is through this union of opposites whereby the human being discovers his deeper self and makes meaning of his life.  In this paper I reflect on my experience of analyzing Chinese patients and the paths to wholeness that emerged.
"A Psychological interpretation of the Taoist Concept of the Self: Hun and Po"
Shiuya Sara Liuh, PhD
This paper is derived from the writer's inquiry, "How can Jungian psychology help Chinese to engage with our traditions in order to nourish our souls in this modern world?" In his investigation of human psyche, Jung delved into many ancient and foreign classical scriptures and brought forth much insightful knowledge. In this paper, Jung's symbolic and psychological approach of Taoist text "The Secret of the Golden Flower" and Taoist's concept of Self, Hun/Po is discussed.  From Jung's and Von Franz's interpretation of Hun/Po, we will explore a possible path to reviving old spiritual symbols for a development of new modern Chinese consciousness.
 "'Active' Imagination in Analytical Psychology, 'Passive' Imagination in Buddhism: How Do They Compare?"
Wen-Yu Cheng, MS, MA
A discussion in Taiwan between a teacher of Zen and a group studying Jungian analytical psychology prompted the question: How does the meditator, trying to stay mindful, deal with images emerging from the unconscious? The Buddhist attitude is not one of creative dialogue with the image. The meditator's stance of non-attachment is relatively passive and does not lead to the degree of active engagement Jung recorded in his Red Book. Nevertheless, in Buddhist practice, images of different kinds do appear and can contribute to the development of consciousness. What, then, are the essential differences between the two approaches?
Conference Speakers
Jungian analyst John Beebe is a psychiatrist in private practice in San Francisco.  He lived in China as a child and currently serves as the International Association for Analytical Psychology's liaison to the Shanghai Developing Group.  A professor at City University of Macau, Beebe has lectured and written about psychology and Chinese philosophy, including in his book, Integrity in Depth. 
Deborah Chan, MFT, has a Bachelor's degree in Journalism from the University of California, Berkeley, and a Master's degree in Psychology from Saybrook University in San Francisco. She is also a Training Candidate at the C.G. Jung Institute in Zurich, Switzerland. Deborah grew up in California and was an Editor at KCBS News in San Francisco before moving to Hong Kong, where she has lived most of her adult life. She is currently in private practice.
Wen-Yu Cheng, MA, earned his psychology degree at the National Taiwan University. He is a licensed clinician in Taiwan and a member of the Taipei De­veloping Group of the International Association for Analytical Psychology. Wen-Yu is currently studying at the C. G. Jung Institute of San Francisco through the Institute's International Analytical Psychology Student Program, and is a doctoral student at the Wright In­stitute in Berkeley. He is a noted translator of Jung­ian writers in Taiwan. His most recent translation is Contemporary Man Still in Search of a Soul by Thomas Kirsch. His primary professional interests include Vipassana, mindfulness and analytic process, and online therapy.
Shen Heyong, PhD is a Jungian analyst and a professor of psychology at South China Normal University and City University of Macao. He a member of the IAAP; a sandplay therapist/ISST/STA; President of the Chinese Federation for Analytical Psychology; and the main organizer of the International Conference of Analytical Psychology and Chinese Culture (1998-2012). A speaker at the Eranos East/West Round Table (1997/2007), Shen Heyong has published widely in the field of Jungian psychology and the Psychology of the Heart. He is the chief editor of the Chinese version of the Collected Works of C. G. Jung.
Shiuya Sara Liuh, PhD, a Taiwanese licensed psychotherapist, taught at Tamkang University, and is founder of the Shiuh-li Foundation, a psychotherapy training institute in Taiwan.  She is currently a diploma candidate at ISAP Zürich. Her primary research interest is "modernity and its impact on Chinese psyche." 
Liza J. Ravitz, PhD, a member of the C.G. Jung Institute of San Francisco, is a Jungian Child and Adult Psychoanalyst, a Clinical Psychologist, and a teaching member of the International Society of Sandplay Therapists (ISST).  She has clinical practices in San Francisco and Petaluma and is an associate professor at Sonoma State University.  For the past two years, Dr. Ravitz has been living in Taipei, Taiwan, practicing Jungian analysis with Chinese patients and teaching Jungian theory as a visiting scholar at Shih Chien University.
Hao-Wei Wang, MD received his medical education at Kaoshiung Medical University and Psychiatry training at National Taiwan University Hospital. As a licensed general psychiatrist and child psychiatrist, he has been on the psychiatry faculty of Hualien Buddhistic Tze-Chi General Hospital, Sun Yat-Sen Cancer Center, and National Taiwan University Hospital. Currently, he is the founder and Executive Director of Taiwan Institute of Psychotherapy, TIP, and Current Chairperson of Taiwan Association of Psychotherapy. In addition to his work in psychiatry and psychology, Dr. Wang is also a writer. He has published fourteen books, including a volume of poems.
Filmmaker Bettina Wilhelm was born in Shanghai, China. Bettina studied psychology in Basel, Switzerland before earning her diploma in film and television from Middlesex Polytechnic in London. She apprenticed as assistant director to Agnieszka Holland on "Angry Harvest" (1985) and studied directing with Krzysztof Kieslowski. She directs films and theater and writes screenplays. In 1990 she made her feature film debut with "All of Me." "Julie´s Spirit" was her second feature film. Both films received Best Film awards at international festivals. Her latest film "Wisdom of Changes – Richard Wilhelm and the I Ching" is a theatrical documentary. Bettina lives in Berlin and Basel.
Conference Coordinator: Thomas Kirsch, MD, is a psychiatrist and Jungian analyst. He is a graduate of Yale Medical School and completed his psychiatric residency at Stanford Medical Center in 1965. A graduate of the C.G. Jung Institute of San Francisco, he served as president of the Institute from 1976 - 1978. From 1977 until 1989 he served as a vice-president of the International Association for Analytical Psychology, and from 1989 - 1995 as president. He has also been a member of the American Academy of Psychoanalysis since 1976. Author of many papers on dreams, history of analytical psychology, and the analytic relationship, and editor of Jungian sections in encyclopedias and psychoanalytic dictionaries, he has also published The Jungians, a history of the development of analytical psychology. In addition to his private practice, he is on the faculty of the C.G. Jung Institute in San Francisco and a lecturer in the Department of Psychiatry at the Stanford Medical Center.
The Jung Institute of San Francisco is accredited by the Institute of Medical Quality/California Medical Association (IMQ/CMA) to provide continuing medical education for physicians. The Jung Institute takes responsibility for the content, quality and scientific integrity of this CME activity. The C. G. Jung Institute of San Francisco designates this educational activity for a maximum of 7 AMA PRA Category 1 Credits™ Physicians should only claim credit commensurate with the extent of their participation in the activity. This credit may also be applied to CMA Certification in Continuing Medical Education.
When & Where

The Chinese Historical Society of America
965 Clay St
San Francisco, CA 94108


Friday, March 28, 2014 at 6:00 PM (PDT)
Add to my calendar
Organizer
The Jung Institute of San Francisco
A non-profit educational and community service organization that devotes itself to the furtherance of Jungian thought in clinical work and in cultural discourse.

In addition to its Analytic Training Program, the Institute provides educational events for the general public, seminars for professionals, and produces Jung Journal: Culture and Psyche, now published by Taylor & Francis. The Institute houses an extensive library and offers a sliding scale psychotherapy clinic.  Friends of the Institute, an auxiliary organization, welcomes new members. 
Jung & China: Cross-Cultural Fertilization & Contemporary Clinical Practice