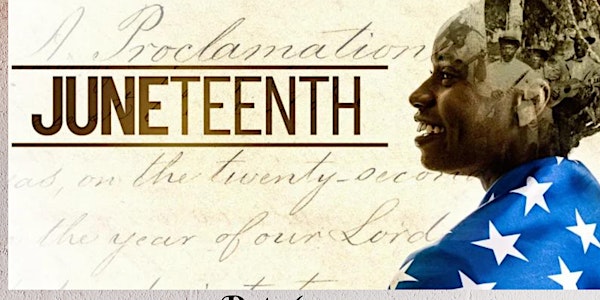 Juneteenth Past Present & Future
Bloomfield C.R.C has collaborated with the Bloomfield B.O.E and transformative community leaders of NJ to explore the dynamic of Juneteenth.
When and where
Location
Bloomfield High School 160 Broad Street Bloomfield, NJ 07003
About this event
The Bloomfield Commission on Civil Rights an organization designed to foster goodwill and cooperation within the community by holding events, educational programs, education campaigns, recommending policy initiatives to the mayor and town council, and like-minded activities.
Juneteenth, a portmanteau of June and Nineteen, is an annual celebration marking the end of slavery in the U.S. The holiday commemorates a specific date — June 19, 1865, the day many enslaved people in Texas learned they had been freed. Join us at Bloomfield H.S. as we observe the 156th anniversary of this day.
Bloomfield's 1 st annual Juneteenth celebration will contintune, on 6/19.21with a township wide celabration that comemcese with a ceromaony comemoratingt the ocasion followed by perfomaces and festivites hosted by a township collaboration that includes The Bloomfield Civil Rights Commission, Bloomfied Board of Education , Bloomfield College, Town Counil and the Give Back Hair Show
For more information contact
kdudley@bloomfield.k12.nj.us or Kasey.dudley@gmail.com