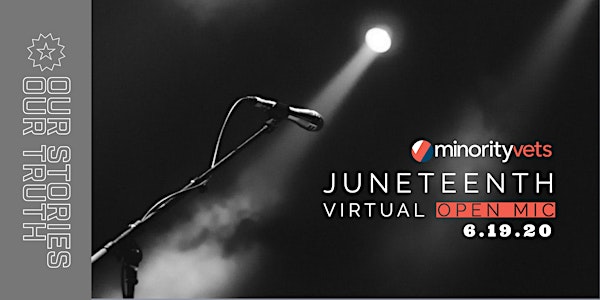 Juneteenth: Our Stories, Our Truth
This Juneteenth (June 19, 2020), Our Stories, Our Truth will feature black and African American veterans, service members, military families
About this event
Minority Veterans of America was built as a space in which minority veterans could come together to share in connection and to fight for justice for our collective communities. Along the way, we have built a platform to speak our collective truth and to speak truth to power.
The lived experiences of minority veterans are riddled with contradictions such as the pride we feel for having served our country coupled with the impacts of the systems of oppression that intersect in our lives to keep us marginalized. This is why we started Our Stories, Our Truth. This series is made up of open mic style events where members of the community share stories of their service and post-military lives.
Come join us as we share collectively.