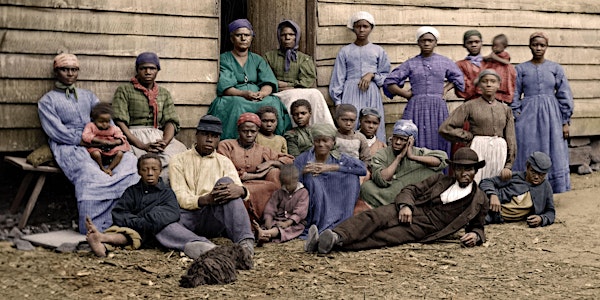 Juneteenth: Georgetown Slavery & Emancipation Tour (DC In-Person Event)
Location
Outside the former Dean & DeLuca
3276 M Street NW
Washington, DC 20007
Juneteenth: Georgetown Slavery & Emancipation Tour. DC In-Person Event with Edward J. Ingebretsen.
About this event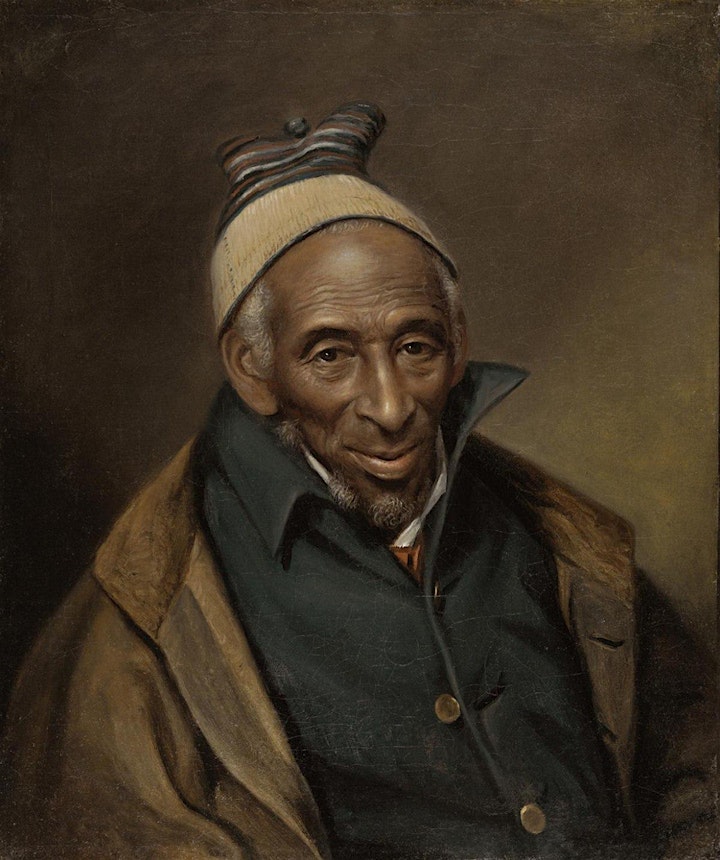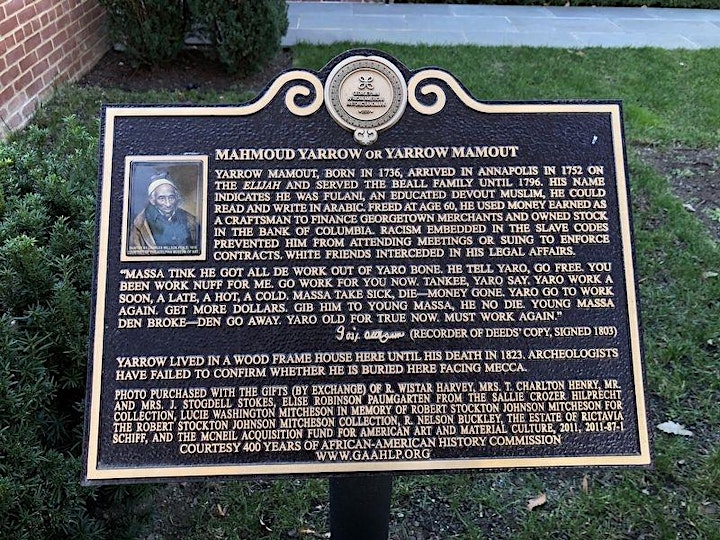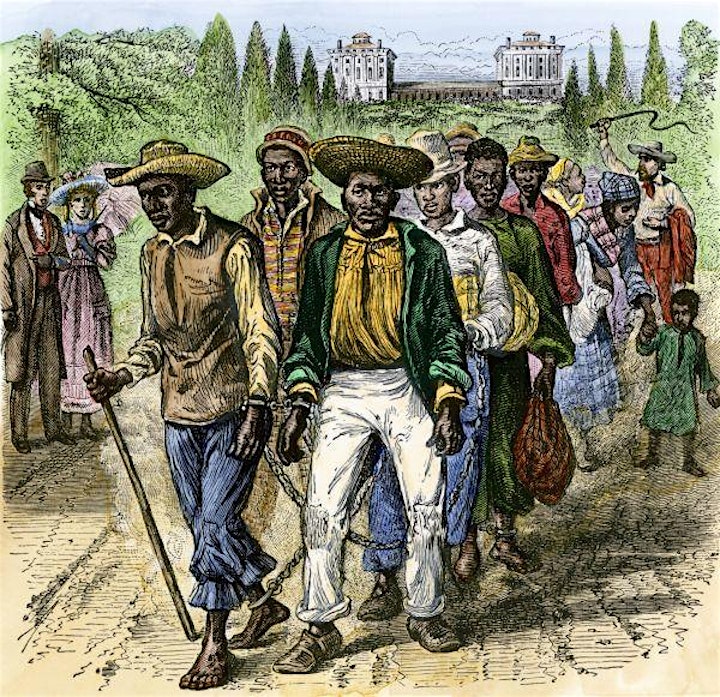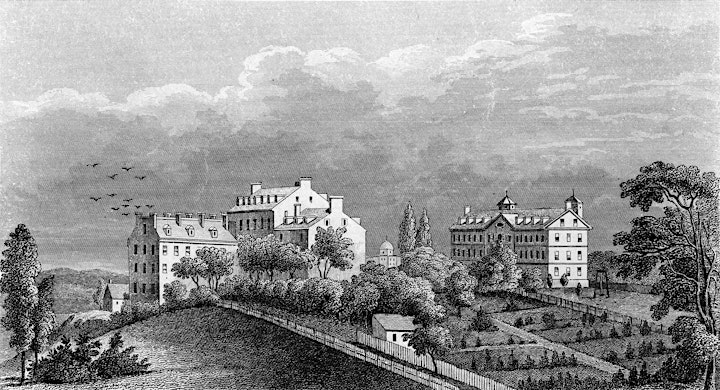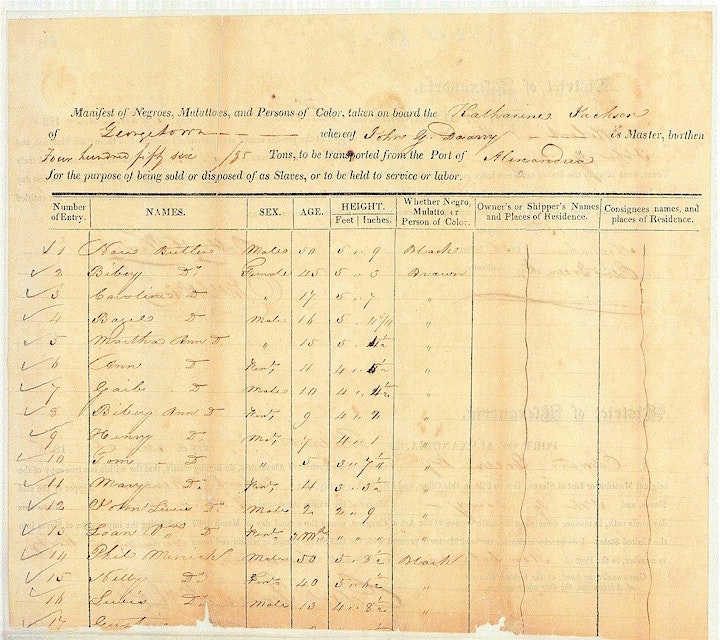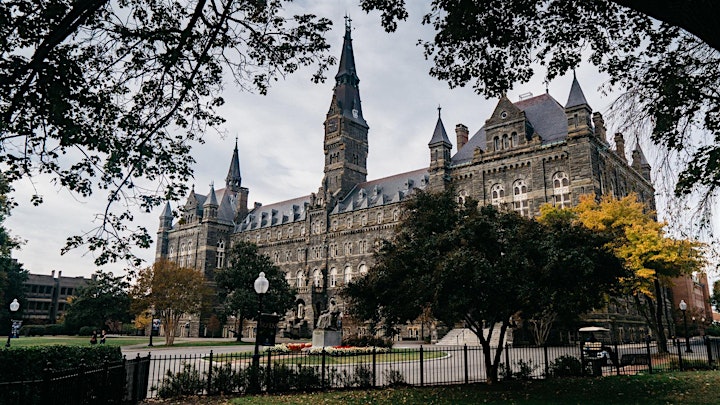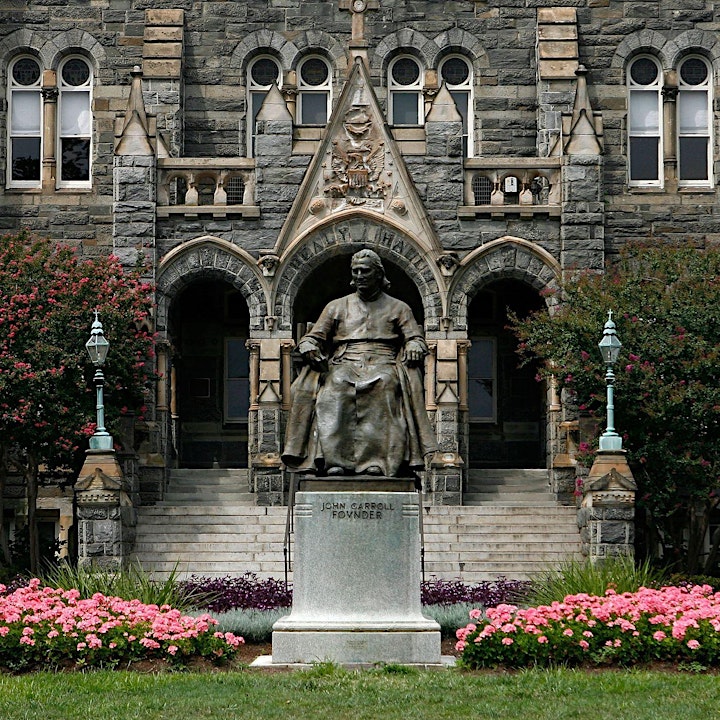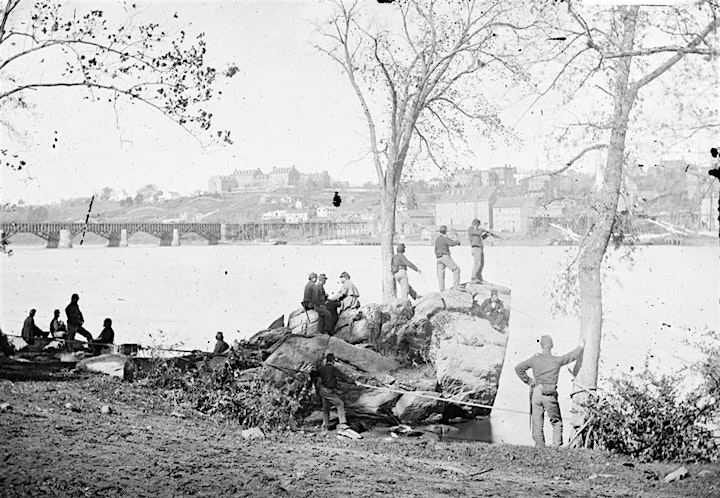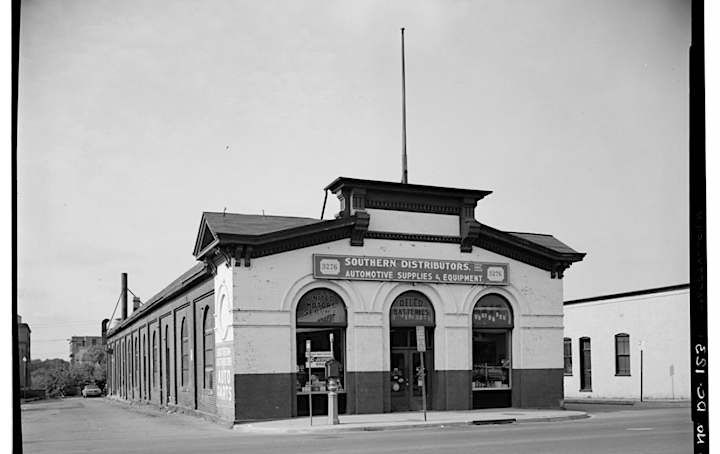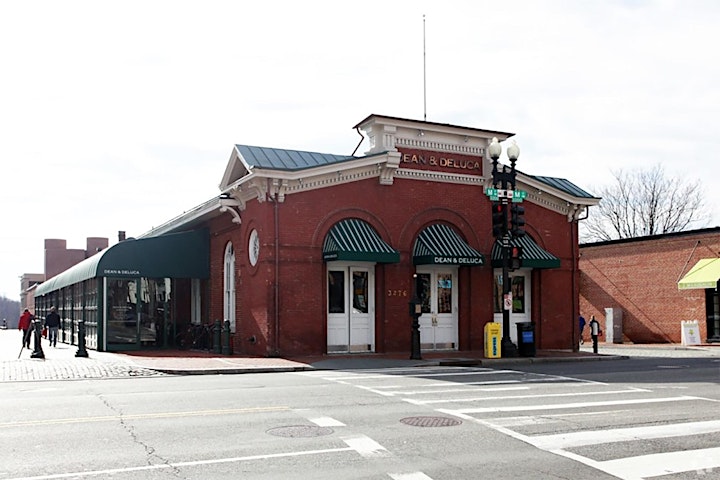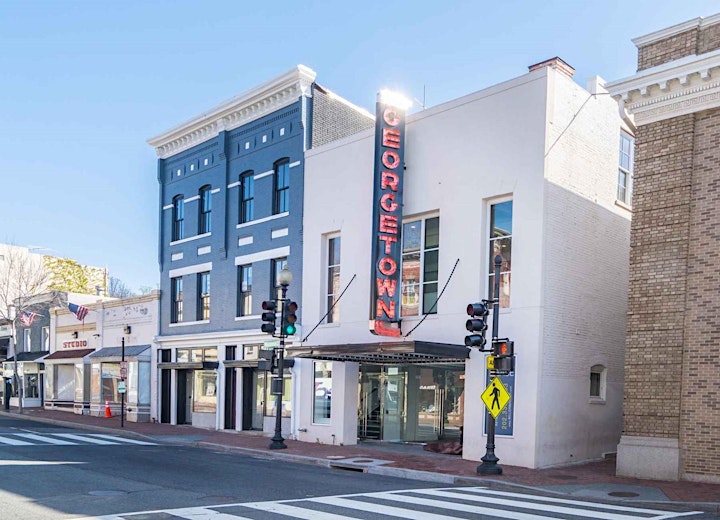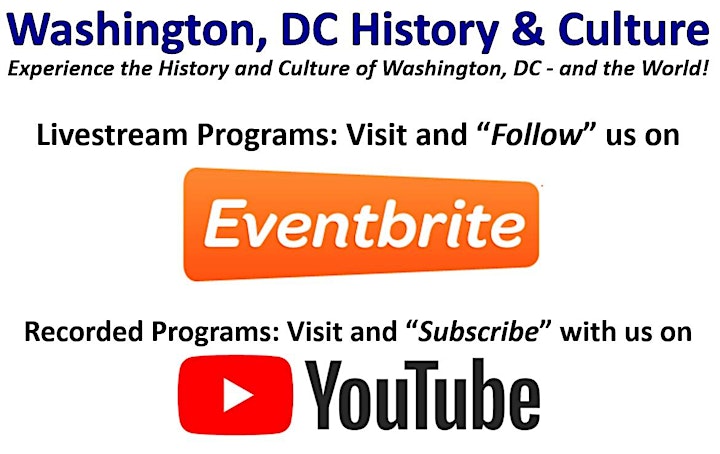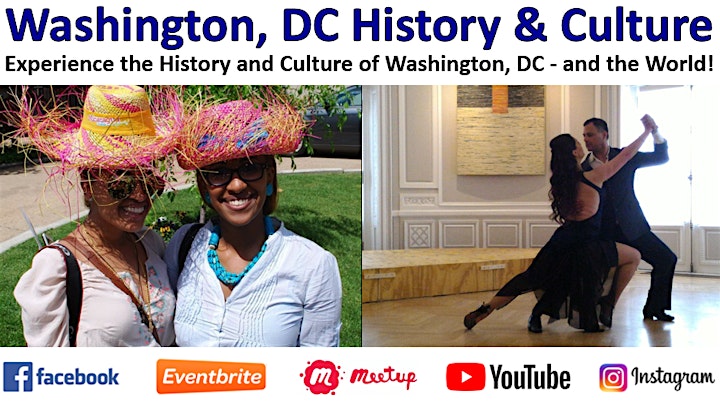 Juneteenth: Georgetown Slavery & Emancipation Tour (DC In-Person Event)
Please note that this is an in-person event in Washington, DC - not an online/virtual Zoom livestream.
Enslaved: George Towne (1751-2022)
Established as a port city for the colony of Maryland, Georgetown was a hub not only for the tobacco trade, but also the slave trade. Taverns were the site of slave auctions and housed enslaved workers in basement pens.
A 90 minute walk through Georgetown, Beginning at the 1796 site of the Old Georgetown market (Dean & Deluca - 3276 M Street NW); exploring the history and commerce -- including enslavement -- practices of the Port of George Towne. We walk north on Wisconsin to Volta place, west to the front gates of Georgetown University. This archeology of memory considers selected sites, in order to understand how a history of enslavement -- hidden, submerged, erased -- persists to this day Georgetown. One example: Georgetown's Healy Hall tower is iconic Georgetown tourism; it is also named after Patrick Healy, a (legally) black man who was known as Georgetown's "second founder."
Tour Logistics
Meeting Point: Outside of the former Dean & DeLuca at 3276 M Street NW.
Please be on time (or better yet, early), and budget plenty of time for metro/traffic/parking delays.
Look for your host Edward, and a group of friendly people.
__________________________
Juneteenth (officially Juneteenth National Independence Day and also known as Jubilee Day, Emancipation Day, Freedom Day, and Black Independence Day is a federal holiday in the United States commemorating the emancipation of enslaved African-Americans. It is also often observed for celebrating African-American culture. Originating in Galveston, Texas, it has been celebrated annually on June 19 in various parts of the United States since 1865. The day was recognized as a federal holiday on June 17, 2021, when President Joe Biden signed the Juneteenth National Independence Day Act into law. Juneteenth's commemoration is on the anniversary date of the June 19, 1865, announcement of General Order No. 3 by Union Army general Gordon Granger, proclaiming freedom for enslaved people in Texas, which was the last state of the Confederacy with institutional slavery.
President Abraham Lincoln's Emancipation Proclamation, issued on January 1, 1863, had freed the enslaved people in Texas and all the other Southern secessionist states of the Confederacy except for parts of states not in rebellion. Enforcement of the Proclamation generally relied upon the advance of Union troops. Texas, as the most remote state of the former Confederacy, had seen an expansion of slavery and had a low presence of Union troops as the American Civil War ended; thus, enforcement there had been slow and inconsistent prior to Granger's announcement.
__________________________
Tour Host: Edward J. Ingebretsen, Ph.D
Ingebretsen holds advance degrees in Theology, Philosophy and Education, and a PH.D from Duke in American Literature and Culture. His courses include Anglo-colonial race theory and practice; animals, justice and culture; Gay culture and theory, and Ethics on the Fly: The daily practice of Moral habit. His publications include At Stake: Monsters and rhetoric of fear in American Culture (2001). And Maps of Heaven, Maps of Hell: Religious Terror as Memory from the Puritans to Stephen King (1995). He has lived in DC since he began teaching at Georgetown University in 1986.
YouTube Previously Recorded Program
Enslaved Washington, DC: 1790-2021
https://www.youtube.com/watch?v=xxdB5yW-yR4
Ed Ingebretsen, Ph.D
Georgetown University
Emeritus Professor,
English, American Studies, Animal Studies
Ingebree@georgetown.edu
________________________
Washington, DC History & Culture
A non-profit community organization.
Experience the history and culture of Washington, DC - and the world!
For more entertaining and educational programs visit us at:
https://www.Facebook.com/DCHistoryAndCulture
https://DCHistoryAndCulture.Eventbrite.com
https://www.Meetup.com/DCHistoryAndCulture
http://www.youtube.com/c/WashingtonDCHistoryCulture
We look forward to seeing you - thanks!
Robert Kelleman
rkelleman@yahoo.com
202-821-6325 (text only)
History & Culture Travels / Washington, DC History & Culture