Juneteenth Celebration and Crab Feast
About this Event
The Washington Bar Association Educational Foundation, Inc. is a 501(c)(3) non-profit organization. This event is a fundraiser for The Chief Judge Eugene Hamilton Scholarship Competition and The Charles Hamilton Houston Scholarship. The cost is $85 per person. The Crab Feast is served with a generous assortment of unlimited buffet food items and your choice of beer, wine, beverages, and desserts. You don't want to miss this amazing event!
In addition, we will be promoting African-American Entrepreneurship through vendor participation. There are currently 10 tables allocated for vendors. The WBAEF, Inc. is charging $135.00 per vendor for their participation at the Juneteenth Celebration and Crab Feast. The vendor charge also includes one ticket for the Crab Feast. In the event a vendor has more than one person selling items at the Juneteenth event, all additional personnel will be required to pay $65.00 for admission to the Crab Feast event. All vendors will be located in the event ballroom at the Juneteenth Celebration and Crab Feast. Set-up begins at 12:30 P.M. on 6/23/2019.
All vendors must complete the vendor application. You will receive it once your payment is made.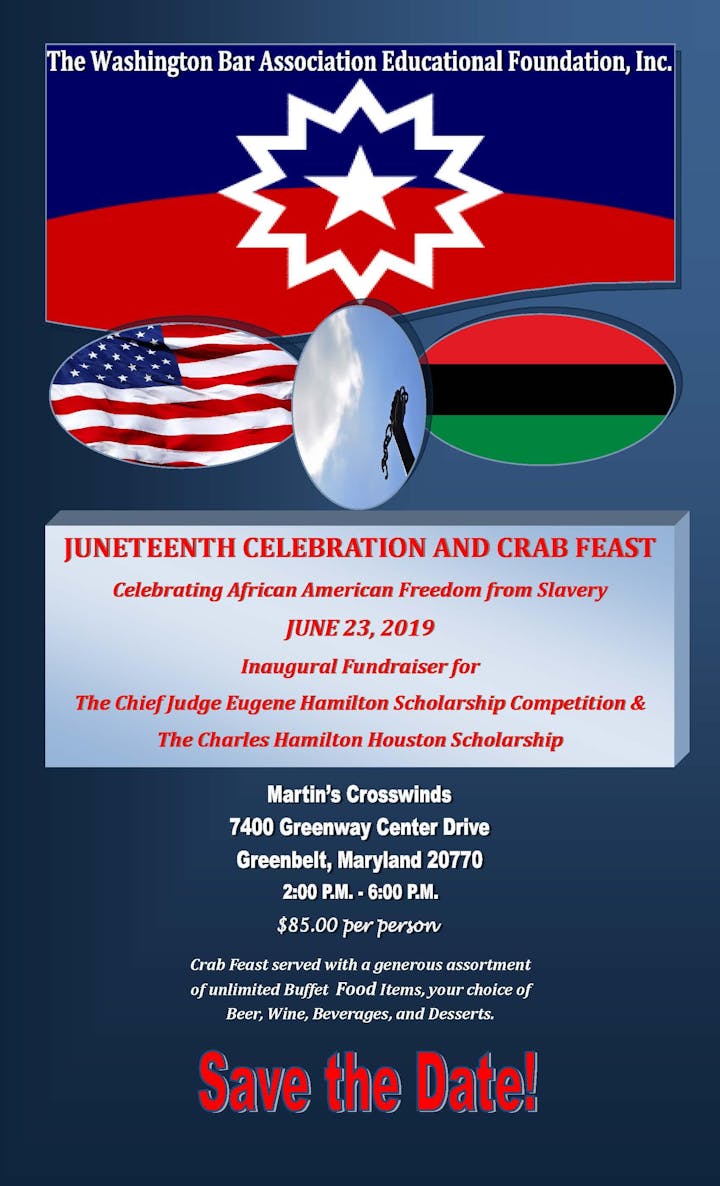 Please note that there has been a revision to the tickets! The general admission is now $65!!!