Juneteenth Celebration: A Night With Warrick Dunn Charities
About this event
Celebrate Juneteenth with 3x Pro Bowler and former Tampa Bay Buccaneer and Atlanta Falcon running back Warrick Dunn and NFL Network's Steve Wyche in a free, virtual event that will drive an engaging dialogue centered around diversity and inclusion.
WDC will address the plight of underserved communities stemming from decades of oppression and what the award-winning star's charity is doing to combat it. We will also give a sneak peek at our June 25th star-studded event with surprise celebrity guests.
We are grateful for the support from PNC, RGT Wealth Advisors, AccordCare, Hoffman Financial Group, J&E Property Group LLC, Tarpon Cellars, Always Fresh Farms, Open Sesame, Idealease, PGA Tour, Davidoff of Geneva, Papa John's and Eighty-One.
TO VIEW: After registering you will receive a confirmation email with your ticket. The event can be accessed through this ticket or please click "Access Event" on this page to view the live stream (must be already registered).
OR
TAP HERE TO JOIN THE LIVESTREAM NOW!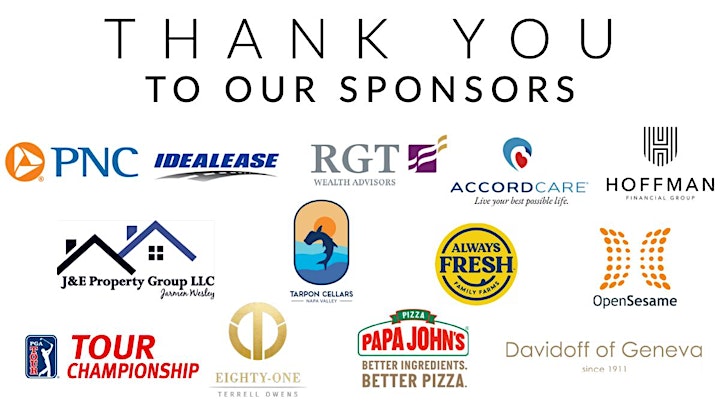 Organizer of Juneteenth Celebration: A Night With Warrick Dunn Charities
Our Mission & Vision
Inspired by our Founder's life journey, our mission is to empower families to break the cycle of generational poverty and to achieve a better quality of life for all.
Warrick Dunn Charities, a 501(c)(3) recognized nonprofit, has helped single parents and children thrive academically, socially, and economically.
Honoring a Dream
Warrick Dunn, former NFL Pro Bowl running back and philanthropist, started Homes for the Holidays in 1997 during his rookie year with the Tampa Bay Buccaneers. The program is a tribute to his mother, Betty Smothers, a Baton Rouge police officer, who as a single-mother of six, worked tirelessly to achieve the American dream of owning her own home.
While working a second job as a security guard, she was ambushed and killed. Ms. Betty was never able to realize her dream.
Homes for the Holidays partners with local community organizations to reduce the financial burden on single parent homeowners by fully furnishing their new house, providing down payment assistance, and stocking the pantry with food and other household necessities.
To date, our Homes for the Holidays program has rewarded 189 single parents and 512 dependents nationwide who have achieved first-time homeownership. Warrick Dunn Charities, Inc. has also expanded upon our flagship initiative with three additional programs: Count on Your Future, SCULPT, and Hearts for Community Service Scholarships. Together, our four programs are dedicated to strengthening families and transforming communities by combating poverty, hunger, and improving their quality of life academically, socially, and economically. For more information, visit www.wdc.org.