Description
Live Demos. Playtime. Pizza.


---
Playcrafting SFO is the place to see the newest independent games being built in San Francisco and network with the people who built them. Each month, we get together to watch developers explain their mechanics and origins of their games while doing live game demos. Attendees then play each game with the developers behind them. Join our community of game developers, designers, creatives, investors and more building across multiple platforms and genres. Enjoy complimentary pizza as you meet the developers and network with game professionals from throughout our community. Hope you can make it!


---
For Attendees:
You must register on Eventbrite. Please include your first and last name when you RSVP. Your name must be on the list to get past building security. Also, all guests must RSVP on their own in order to get each name on the list at the door. There will be a limited number of tickets available for purchase at the door. See you all there!



---
Game Demos
MARS ROVER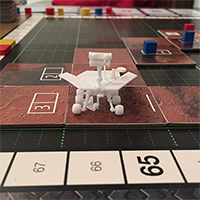 In Mars Rover, players are academic rivals inside a space agency, fighting to be the most influential scientist at the end of the mission. However, you share control of the only piece that moves around the board, - the rover. You'll work together to discover interesting landmarks and take valuable samples, but compete to publish research papers and reach mission milestones. Coming 2018 from Spiral Galaxy Games.
PHASERBEAK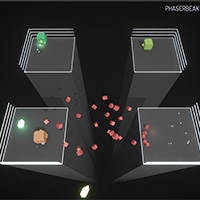 PHASERBEAK is a fast-paced, local-multiplayer party game. Controls are simple to pick-up, but hard to master and every round features a different mechanic.
ZENBLOCK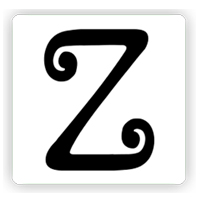 Zen Block is a modern approach the Chinese game Go. Zen Block is a match 3 game that is design to be relaxing and mentally stimulating.

METAREAL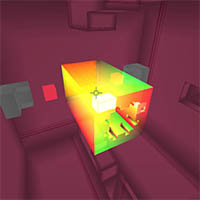 Metareal is an abstract, open world, first person puzzle game. A blend of logic, intuition, observation, and persistence is needed. But above all, the scientific method. Historical note: Metareal is a reimagining of the author's 1984 game for the Apple II called "Ankh or 64 Rooms: An Adventure in the Metareal World".
DEPARTMENT OF SPIN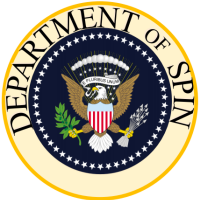 Think you can do a better job than the White House Press Secretary? Department of Spin is a non-partisan party game that empowers you to put your armchair political expertise to the test. Turn absurd scandals into achievements for your administration by applying your creative spin and a little moral flexibility to the issues. It's an improvisation game that's fun and accessible for everyone!
More Games Coming Soon!
Visit us at playcrafting.com | Tweet us at @PlaycraftingSFO #DemoPlaySFO