Sales Have Ended
Registrations are closed
Sorry, this event is closed! Please pay at the door if you're planning to attend. We look forward to seeing you!
Sales Have Ended
Registrations are closed
Sorry, this event is closed! Please pay at the door if you're planning to attend. We look forward to seeing you!
Description

Inside the Culture of Care:
Provision Proton Therapy

Luncheon
Wednesday, June 10
11:30am to 1:00pm
Provision Learning and Innovation Center

Sponsored by: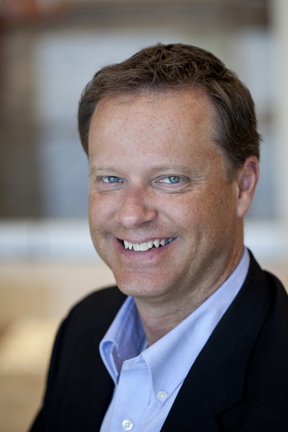 Join our luncheon, and hear Bill present both the challenges and marketing strategies that have helped ramp up patient treatments at the Provision Center for Proton Therapy!
Provision Center for Proton Therapy is the first cancer treatment center of its kind in Tennessee and only the second in the southeastern United States. Open to all credentialed physicians and health systems in the region, the Provision Center for Proton Therapy has three treatment rooms and is able to treat up to 900 cancer patients annually. Treatments typically require daily 30-45 minute sessions for four to eight weeks. The next closest location offering proton therapy is more than 450 miles away. The center has brought to Knoxville and the world an advanced cancer treatment capability that presently is available in only a handful of cities. It is one of only 14 in the nation and 46 in the world.
The Center is located on the Provision Health Alliance campus at Dowell Springs, a comprehensive clinical outpatient healthcare facility that consists of multiple physician practice groups, comprehensive diagnostic imaging, advanced chemotherapy and radiation therapy, a wellness center, physical therapy, nuclear pharmacy, and clinical trials and research capabilities.

Bill Hansen, Vice President of Business & Strategic Development
Provision Healthcare
Bill joined Provision in late December 2012, and is responsible for business and strategic planning, marketing and public relations. He has over twenty years of experience in business and marketing management with U.S. and international market experience.
Bill has also provided comprehensive marketing, product development and sales direction in his previous positions. Bill was responsible for strategic planning and marketing for IBA, a Belgium company and the current leader in the development of proton therapy equipment, before joining Provision. While at IBA, Bill helped the company build a leadership position in market share and revenues. He spearheaded corporate strategic planning, market research and promotional analysis.
Bill also spent 10 years at Colle + McVoy in Minneapolis, MN, where he was an advertising strategic planner for multiple clients, including Medtronic, 3M and Pfizer. Bill spent 11 years in Silicon Valley, where he was a Business Unit Manager for KLA-Tencor, a semi-conductor equipment manufacturer in San Jose, CA. Bill holds a BSEE degree from DeVry Institute and an MBA from Santa Clara University.
Organizer of June Luncheon - Inside the Culture of Care: Provision Proton Therapy
The Knoxville chapter of the American Marketing Association brings together marketing minds, across Knoxville and surrounding areas, through valuable professional development events, networking opportunities and monthly luncheons. The opportunity to meet and mingle with some of Knoxville's brightest just might spark your next big idea, or yield an introduction to a valued connection.