June Early Childhood Network Meeting: Writing Grants with Impact
Description
Join us and Training Director Marybeth Afleck-Nacey for an informational training sessions on writing grants!
The key to successful grant writing is more than just great writing, successful grant writers are strategic, understand and articulate program impact, align grants to organizational mission and are financially knowledgeable. In this workshop, participants will understand the key components to writing a successful grant proposal including:
data-based problem description

specific and

measureable

outcomes that demonstrate organization

al

success

a

budget outline and grant research
In addition, participants will explore the role of relationships in grant seeking. This workshop will combine both lecture and hands on activities to assure skill development and understanding.
---
Speaker Info: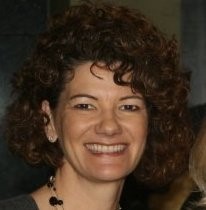 Marybeth Affleck-Nacey brings more than 25 years of experience in nonprofit management, strategic fundraising, strategic planning and operations, board development and marketing. She owns her own consulting firm – A & N Consulting Group and was the prior Executive Director of The Role Model Program and the Franklin McKinley Children's Initiative.
In her role at SVCN, Affleck-Nacey will bring her extensive experience to build an outstanding professional development program that is relevant to nonprofit organizations. The goal of SVCN's training component is to build and develop a strong, well developed nonprofit system of care for the provision of health and human services. SVCN will provide a range of nonprofit trainings to build capacity within the nonprofit sector. (i.e. board development, leadership development, strategic and organizational planning). In addition, we will have leadership coaching through individual or smaller group sessions to build leadership skills.
Ms. Affleck-Nacey earned an MBA/MSW in Business and Social Work from Boston College and a BS in Child Development from the University of Rhode Island.
She and her husband Scott, son Michael and cat Leo live in Willow Glen.
You can contact Marybeth at MarybethN@svcn.org