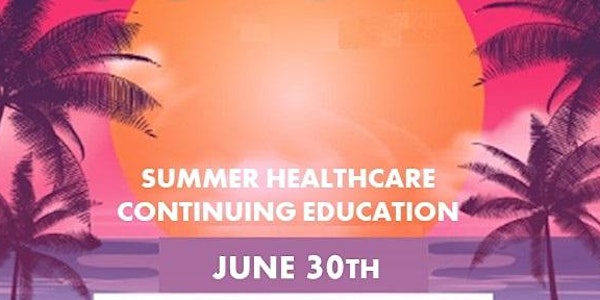 June Continuing Education for Case Manager, Nurses & Social Worker - FREE
Join us Thursday, June 30th for 1 or 2 FREE CEUs for Healthcare Professionals
About this event
Medical Professionals including Nurses, Case Managers, and Social Workers are invited for Complimentary Continuing Education Credits!
Join us Thursday, June 30t for 1 or 2 FREE CEUs!
CEU 1 Virtual - 12-1:00PM: Mental Health and the Aging Population
CEU 2 Take-home: Superheroes in Healthcare: Fighting for Justice with Jurisprudence and Medical Ethics
Space is Limited - Register today: https://June2022CEUs.eventbrite.com
Call for info: Karen 210-633-6263
A thank you from us for ALL that you do every day!