June Atlanta BENG Meeting featuring Michael Q. Parker
Description
Join Us for the June Atlanta BENG Chapter Meeting
featuring Michael Q. Parker, President, Dressed To Deal

Michael will present: How To Look When You're Looking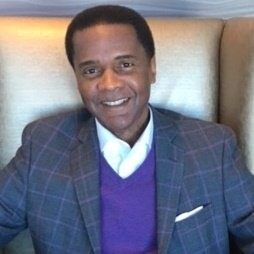 ABOUT MICHAEL Q. PARKER: Before serving as President of Dressed To Deal, Michael held executive marketing and general management positions at leading global companies including Cox Enterprises, General Mills, and Laureate Education.
Michael is a frequent speaker at several local job networking ministries including Roswell United Methodist Church's job networking program. In addition, Michael presents to clients of global outplacement companies including Right Management and Lee Hecht Harrison.
His workshop, "How To Look When You're Looking" is consistently 5-star rated by participants. Here's a quote from one of his past workshop participants... "I took away some great tips which I have previously overlooked or never thought of as a big deal. I will be sure to work on all my rough edges with regards to my visual presentation going forward."
Michael's talk is part workshop and part motivational speech with something for every job seeker. You'll leave with actionable tips to improve your interview presence and increase your chances of getting the offer.
Trust us, you don't want to miss this!
ABOUT BENG:
The Atlanta chapter of the Business Executives Networking Group (BENG) is a multidiscipline, independent group of job seekers, those currently employed and business networkers, who are willing to help others. Current membership includes mid to senior level executives with over ten (10) years of business experience. Past attendees have come from the financial management, information technology, legal, manufacturing, engineering, transportation, logistics, distribution and general management industries. We actively seek new members from all disciplines.
Monthly meetings are structured to help each member get the maximum benefit.
BENG Networking Meetings:
Are approximately two hours in length.

Are typically held monthly.

Range from 10 to 30 attendees, but average is 20.

A skill building presentation.

Allows each attendee 30 seconds to introduce themselves, talk about their background and expertise, and to present their Target Companies and networking needs.

Please bring business cards and your marketing plan if you have one.
Networking meetings provide members with an opportunity to sharpen their networking skills, meet peers from various disciplines and share business opportunities and job leads.