About this Event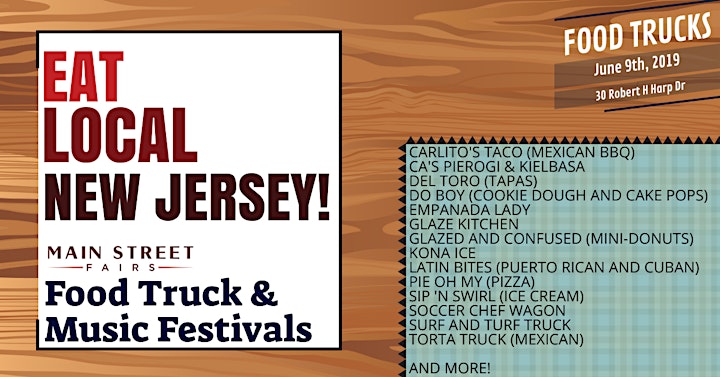 Admission - $5
Kids under 10 free
*Unfortunately Dogs are NOT allowed at this event*
Come and celebrate a day in the sun with quality food trucks and great music.
Bring your family - plenty of fun for all
Bring blankets and chairs - pop up tents permitted
Domestic and craft beers that will be available are Bud Light, Goose Island IPA, blue Point Summer Ale, and Shock Top.
More information on this event here:
http://www.mainstreetfairs.com
Interested in becoming a vendor? Contact Us!
Caveats
The weather is not always our friend.
People occasionally get sick and bands occasionally cancel. Magicians have days that aren't magic and clowns have days that aren't funny. Other things periodically pop up to subvert our best intentions.
Unfortunately, dogs must be on leashes.
Obviously, outside food, drinks or coolers are not allowed inside. Bags are subject to search.
Other than the ground, seating is not provided.