This Full Moon adventure will give you a front row seat to a magical showing of the full moon rising above Lady Bird Lake.
About this event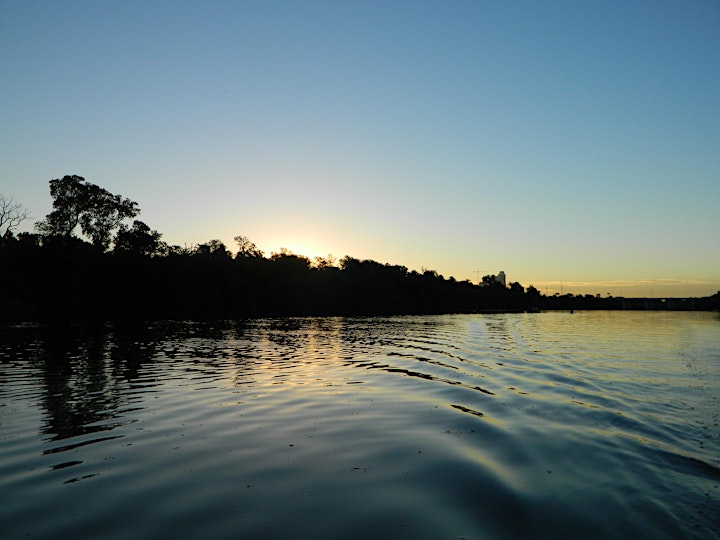 Join Rowing Dock for a fun-filled night of moon gazing on Lady Bird Lake, with the downtown skyline as your backdrop.
Rowing Dock will outfit each vessel with a boating light and provide light lanyards, but feel free to come decked out in glow in the dark gear to make the experience even more radiant!
Time-specific details:
Paddle Time: 7:30 pm - 10:00 pm
Check-In: Guests can check in any time between 7:00 pm- 8:30 pm. We suggest arriving no later than 8:10 pm to ensure you are checked in and on the water before check-in ends. Guests who arrive after 8:30 pm will not be allowed out on the water and will not be given a refund.
Paddle End Time: This paddle ends promptly at 10:00 pm. Please ensure that your boats are back at the dock in time to close your ticket at the hut before 10:00 pm. Boats that return after the event ends and /or tickets left open after 10:00 pm will accrue significant late fees.
What you need to know:
One person in your group will need to bring a valid state-issued ID and a matching credit or debit card. (no AMEX) Your ID and card will be kept on file for incidentals.
We are encouraging guests to wear facial coverings while on site.
A $20 late fee per boat will be applied every 10 minutes past your scheduled return time. Yes, that is steep and yes we are serious! This is intended to motivate you to be on time. Thanks in advance for being on time.
Inclement Weather: If there is inclement weather (heavy rain/lightening/thunder), we will cancel the event and process a full refund for all tickets.
Pro Tip: Wear a waterproof watch or bring a phone in a waterproof floating case so you know what time it is. (we also rent & sell floating dry bags)
FAQ:
What is your refund policy? We will offer refunds with 48 hours of advance notice. Refund requests must be put in writing and emailed to manager@rowingdock.com. Refund requests received within 48 hours will be processed on a case by case basis but are not guaranteed
Are dogs allowed? This is not the best event for pets. We suggest leaving pets at home.
Can we bring a cooler? Small coolers are allowed but NO GLASS. Please also make sure you have a way to keep your trash from getting into the lake.
What is the earliest I can arrive to get checked in? Check-in will start 30 minutes prior to your departure time.
Organizer of June 24, 2021 Full Moon Paddle
Kayaking, Canoeing, and Stand Up Paddleboarding on Lady Bird Lake
Rowing Dock offers outdoor enthusiasts an unforgettable experience on Lady Bird Lake. Whether it's a Pedal Kayak tour, a SUP yoga classes or Bat Watching under the Congress Avenue Bridge, there's always something going on at the dock which is conveniently located in the heart of downtown Austin in Zilker Park.