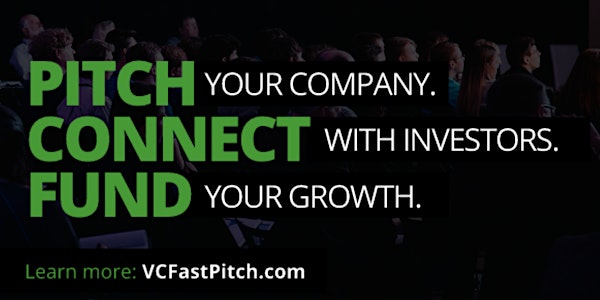 June 2023 Online VC Fast Pitch
Pitch & network with venture capitalists, angels and accredited investors from throughout the country at the June Online 2023 VC Fast Pitch
By Scott Kelly, CEO Black Dog Venture Partners
Date and time
Thursday, June 29 · 10am - 2pm PDT
Refund Policy
Refunds up to 30 days before event
About this event
Pitch and network with venture capitalists, angels and accredited investors from throughout the world at our June 29th, 2023 Online VC Fast Pitch Conference.
Hosted by Black Dog Venture Partners
Black Dog Venture Partners is a business accelerator that provides access to funding through our network of 13,000 investors, business development though our network of 40,000 business partners, sales/marketing and executive coaching services for disruptive companies. We also host our VC Fast Pitch Events that connect startups with the nations top investors. We invite you to review our site and learn more about our team, our services and our portfolio companies.
Agenda
Opening remarks from Scott Kelly and investor introductions
5 minute company presentations followed by 5 minutes of questions from investor panel
Special guest presentations
Fireside chat and Q&A with investor panel
Closing remarks
Recommendations from past events:
February 7, 2023 - I had the pleasure of attending a VC Fast Pitch Event in St. Petersburg and what an incredible event it was! Scott does a phenomenal job of bringing together high-caliber investors, sponsors, and companies to share an incredible amount of business knowledge, leadership, and resources. I'm looking forward to the next event and many more to come! Thanks, Scott!! Matt Deaton, EMBA Chief Growth Officer at Devsu
February 7, 2023 - I would highly recommend Scott Kelly as an exceptional individual in the venture capital industry. He goes the extra mile by organizing events to help bring together entrepreneurs and investors. His events not only provide an opportunity for businesses to secure capital, but also allow for local businesses to connect and grow.
Additionally, Scott takes pride in giving back to his community by promoting local businesses and contributing to their success. His commitment to both the financial growth of companies and the well-being of his community sets him apart from others in his field. Yesenia Legorreta Entrepreneur
February 6, 2023 - Scott is a top-notch dealmaker, always up to put his network to work. From Blackdog's expert consulting to the whirlwind of VC Fast Pitch, Scott's business advice and events are a welcome addition to the Central Florida tech scene. Adam Ben-Evi Cofounder & CEO at Spot
February 3, 2023 -I had the pleasure of attending Scott VC fast pitch event and I can confidently say that he is an amazing organizer and super connector. He has a knack for connecting people and resources in ways that are truly remarkable. He is able to create a valuable container and lead a diverse group of people throug a terrific program. His attention to detail and ability to think outside the box are invaluable assets. I highly recommend attending Scotts events and if you have a chance to have him as an advisor or investor consider yourself blessed. Kyle Kemper Chief Solutions Officer @ Raze
February 3, 2023 - The VC Fast Pitch was a great event. Scott brings it all together and makes all feel welcome. I can clearly see why is able to draw real funders. I enjoyed seeing many of these companies. I look forward to participating more in the future. Raymond Oliver CEO at Bear Creek Capital
October 24, 2022 - I recently attended an event Scott Kelly sponsored called Tampa Bay VC Fast Pitch! The event was very well organized and executed with precision. There was a nice balance of VC firms and entrepreneurs looking for investment. On top of that, the venue at the University of Tampa provided a perfect backdrop for Entrepreneurs to thrive. I left the event inspired by the cross section of ideas capital flowing in the room! Great job, Scott! Sokoni Scott, Lincoln James Capital
October 17, 2022 - Scott did an excellent job curating the proper audience for his Tampa VC Fast Pitch event. A strong balance of service and capital providers, and a diversified base of Founders. All said and done, it's certainly a worthwhile engagement for Founders and potential VC partners alike., and kudos to Scott for keeping us true to the agenda - no small task! I made great connections at my first event, and look forward to the next. Matt Livak Private Banker at J.P. Morgan