June 2017 Functional Forum Meetup GUEST OF HONOR JAMES MASKELL [Glendale, CA]

Tuesday, June 6, 2017 from 6:00 PM to 8:30 PM (PDT)
Event Details
Join us as we watch and discuss the June 2017 Functional Forum: The Evolution of Neurology. The Evolution of Medicine will be bringing us footage from the annual IFM conference as well as, special footage from the EvoMed pre-conference party.  The theme for IFM's Annual Conference is "The Dynamic Brain: Revealing the Potential of Neuroplasticity to Reverse Neurodegeneration.


This conference comes at an interesting time for neurology. We will be hearing from speakers who are conducting the most exciting research in the field. The keynote, Dr. Dale Bredesen, of the Buck Institute, has successfully, with his Functional Medicine protocol, reversed MCI – mild cognitive impairment, as well as, Alzheimer's disease.
Dr. Bredesen will be joined by luminaries from the field of evolved neurology, along with those who are working on the front lines of care, including Dr. Kara Fitzgerald, Dr. David Perlmutter, and Dr. Mark Menolascino. Dr. Perlmutter, also known as the Empowering Neurologist, will be back on the show for a 2nd interview. Dr. Fitzgerald, an expert in the area of methylation, will join us to talk about how methylation affects the brain. Dr. Menolascino has been treating patients with these issues for two decades using Functional Medicine and will be sharing some of his best practices. Join us June 5th as we accelerate the evolution of neurology!
Speakers
Dale Bredesen, MD
Mark Menolacino, MD
Kara Fitzgerald, ND
and the IFM Practitioner Community


A Message from your Host, Dr. Cynthia Thaik:
Please join us again on June 6th, as we continue the inspiring conversations started at the May meeting of the Functional Medicine Forum, Los Angeles Chapter, a movement that's reinventing the delivery of health care throughout the world. 
This meeting, held on the first Tuesday of every month, is an opportunity to bring together local, like-minded health care practitioners to learn the latest in clinical research, participate in engaging conversations, and network with your peers. 
---
This Meetup is Sponsored by:
Contact Name: Dr. Cynthia Thaik Phone: (818) 842-1410
Email: info@drcynthia.com
Thank you to our generous partners and supporters!
 Contact Name: Brian Thompson

Contact Name: Kelsey Guerra
Phone: (818) 414-5804
Email: Kelsey@theoilproject.org
Contact Name: Nancy Ogan
Phone: (323) 344-8834
Email: nancy.ogan@genxlaboratories.com
Contact Name: Camille Leon
Phone: (310) 490-6862
Contact Name: Jay Sykes
Phone: (225) 603-3345
Email: jsykes@idealprotein.com
Contact Name: Michelle Sherman
Phone: (626) 344-1999
Email: michellesherman@metagenics.com 
Contact Name: Matt Major
Contact Name: Beth Cooper
Contact Name: Jim Hassett
Phone: (818) 660-2430
Email: 
jhassett@standardprocess.com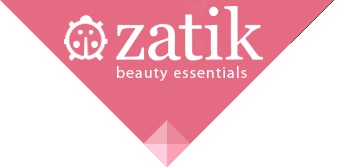 Contact: Ovsanna Mkrtumyan
Phone: (888) 928-4595
Email: info@zatiknatural.com
When you RSVP: As part of our educational mission, the Evolution of Medicine will also email you resources on clinical, practice development and other relevant topics for practitioners in functional integrative medicine. As a reminder, you can always adjust email frequency in the footer of each email.
When & Where

Glen Arden Club
357 Arden Avenue
Glendale, CA 91203


Tuesday, June 6, 2017 from 6:00 PM to 8:30 PM (PDT)
Add to my calendar
Organizer
Dr. Cynthia Thaik, Cardiologist, Author, Health and Wellness Speaker
Dr. Cynthia Thaik, is a Harvard-trained Cardiologist, as well as noted Author of "Your Vibrant Heart: Restoring Health, Strength, and Spirit from the Body's Core. Often described as one of Los Angeles' best cardiologists, Dr. Thaik is a functional medicine doctor who practices with her heart. She is known for her holistic approach to treating, educating, and empowering her patients to be proactive in their health and healing.  
Dr. Thaik manages two successful cardiology clinics and is the founder of Holistic Healing Heart Center and Burbank Aesthetics Medical Spa.  Her goal is to help patients achieve optimal health as they age by paying attention to both inner and outer beauty. Beyond her academic and professional achievements, she is most proud of the praises that she receives from her patients who describe her style of practice as caring, compassionate, service, and excellence oriented.

June 2017 Functional Forum Meetup GUEST OF HONOR JAMES MASKELL [Glendale, CA]