Description
5:30 pm: Dinner and networking with fellow CBIG members
6:00 pm: Introduction & Spotlight Sponsor: BlueGranite, Inc
6:15 pm: Main Presentation
Topic: Building Blocks of Cortana Intelligence Suite in Azure
Abstract: Join us for a practical look at the components of Cortana Intelligence Suite for information management, data storage, analytics, machine learning, and visualization. Interoperability between components in the Azure ecosystem will be explored. We will also identify expertise levels required for implementation, as well as potential ways Cortana Intelligence Suite components seek to reduce complexity and development time. If you are a technology professional who is involved with delivering Business Intelligence, Analytics, and/or Big Data using Azure, this session will help you gain familiarity with these new components in Azure.
Level: A fast-moving introductory session
Target Audience: Technology professionals seeking to understand the system components
Presenter: Melissa Coates is a business intelligence developer based in Charlotte, NC. As a solution architect with BlueGranite, she specializes in delivering BI and data warehousing solutions using corporate and self-service BI tools. Formerly a CPA, Melissa is ridiculously proud to be an IT geek and downright giddy to be a SQL Server MVP. When Melissa steps away from the laptop, you can probably find her hanging out with her border collie on a paddle board. Melissa blogs at sqlchick.com.
---
Gold Sponsors: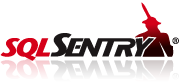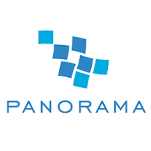 Silver Sponsors: