June 2015 Meeting - Israel Dot NET Developers User Group (IDNDUG)

Wednesday, June 17, 2015 from 5:30 PM to 8:30 PM (IDT)
Event Details
On our 5th meeting of 2015, we will stretch our boundaries into the IoT realm. Internet of Things, is a steaming buzzword circulationg all over the industry. Come and learn how to do cool stuff with that.
Building an End-to-End IoT System
IoT is the new buzzword and soon it will be in every part of our life. But what are the parts that compose an IoT project? What is the correct way to build it?
In this session we will look at how to build an IoT system using devices, sensors and the Cloud. We will demonstrate working with sensors in C# on a Raspberry Pie 2 running the IoT edition of Windows 10, we will understand the roles of Event Hubs, Stream Analytics and other cloud platforms in successfully delivering such a system and use them to end up with a complete IoT system from start to finish.
 On Wednesday 17th June 2015
17:30 - 18:00   Assembly 
18:00 - 19:00  IoT - Part I
19:15 - 19:25   Break 
19:25 – 20:30  IoT - Part II
About the speakers: 
Tamir Dresher is a Senior Consultant at CodeValue and a Software Engineering Lecturer at Ruppin Academic Center. 
Tamir is an expert in .NET Framework and Software Craftsmanship and is helping to small and large companies as well as open source projects.
Tamir Has a MSC degree in Computer Science from the Interdisciplinary Center Herzeliya.
Tamir Writes about his adventures in his blog www.tamirdresher.com
Eran Stiller is a software architect, consultant, instructor and technology addict. Cloud Division Leader and Co-Founder at CodeValue. Eran lives and breathes code and software flows through his veins. Eran is a known instructor, and is a co-organizer of the Israeli Azure Developer Community which meets once a month to discuss all things related to Microsoft Azure.
 מפה והוראות הגעה למשרדי מיקרוסופט
הסדרי חנייה:
למשתתפים רשומים - החניה חינם, בחניון האורחים בניין, שימו לב שהנהלים התחדדו וכעת כל אורח נדרש לספק שם מלא בעברית, מס' רכב ומס' טלפון נייד.
למשתתפים לא רשומים -  בסמוך לבניין, נמצא חניון כורכר בתשלום. 

למגיעים בתחבורה ציבורית:
קווי אוטובוס:
מתל אביב (תחנה מרכזית) לצומת רעננה: קווים 501, 502, 567. 
מהרצליה (תחנה מרכזית) לצומת רעננה: קווים 501, 502 
         ירושלים (תחנה מרכזית) לצומת רעננה: קו 947. 
       מפתח תקווה (תחנה מרכזית) לצומת רעננה: קווים 561, 921, 641, 551. 
         מהוד השרון אל צומת רעננה: קווים 921, 551, 561, 641, 564. 
  מנתניה (תחנה מרכזית) אל צומת רעננה: 947, 641.
נתראה באירוע!
When & Where

Microsoft Israel Office
4 HaPnina
Ra'anana
Israel

Wednesday, June 17, 2015 from 5:30 PM to 8:30 PM (IDT)
Add to my calendar
Organizer
Israeli Dot Net Developer User Group (IDNDUG) At Microsoft Israel (Developers)
בהתאם למסורת של קבוצות המפתחים שהתקיימו בעשור האחרון IVCUG ו- IVBUG, קבוצת מפתחי .Net היא מקום מפגש למפתחים המעוניינים להעמיק את הידע וההיכרות עם הטכנולוגית והכלים בפלטפורמת הפיתוח .Net. במפגשי הקבוצה נדון בתכנון ועיצוב אפליקציות, על הדרכים לגשת לפרוייקטים מורכבים, באינטגרציה בין הטכנולוגיות השונות, מתודולוגיות ועוד. בקבוצה חברים נציגים מבתי תוכנה וארגונים בארץ, חדשים ובעלי ותק, אשר משתפים ידע, נסיון, מעלים רעיונות חדשים לשיתופי פעולה, יצירת קשרים ואף לעיתים מציאת עבודה למפתחים וארכיטקטים. בקבוצה ירצו מיטב המומחים בארץ, וכן יתארחו בה מרצים מחו"ל.
מנהלי הקהילה: שי בר-לב ואריאל בן-חורש
הקבוצה נפגשת בכל יום רביעי בשבוע השלישי של החודש
הספונסרים שלנו (תודה רבה!!)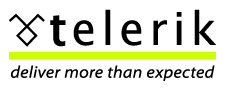 June 2015 Meeting - Israel Dot NET Developers User Group (IDNDUG)