June 2014 Meeting - Israel Dot NET Developers User Group (IDNDUG)

Wednesday, June 18, 2014 from 5:30 PM to 8:30 PM (IDT)
Event Details
On our 6th Meeting of 2014 we will be deep diving into .NET Security!
Description:
It looks like you can't get on the internet without hearing about some massive security vulnerability, from the world famous CVE-2014-0160 (also known as Heartbleed) to the latest problem with default Ruby-on-Rails configuration it looks like everything out there is full of security holes.
In this talk we will see how we can avoid being the programmer behind the next famous vulnerability.
We will go well behind the normal tricks like how to avoid SQL injection. We will learn who the enemy is and how they operates, we will talk about what vulnerabilities are and how they are discovered – and we will see how we can design a system to survive on the internet even when a new vulnerability is discovered in a component we use.
  On Wednesday 18th June 2014
17:30 - 18:00   Assembly 
18:00 - 19:00   Building Secure Systems Part I
19:00 - 19:15   Break 
19:15 – 20:30  Building Secure Systems Part II
About the speaker: 
Nir Dobovizki is a consultant at CodeValue, Nir is an expert in .net with well over a decade of experience developing – and securing – web and Windows software, Nir worked as a developer on a successful anti-malware product and was responsible for designing sensitive military software sold to multiple armies.
 מפה והוראות הגעה למשרדי מיקרוסופט
הסדרי חנייה:
למשתתפים רשומים - החניה חינם, בחניון האורחים בניין.
למשתתפים לא רשומים -  בסמוך לבניין, נמצא חניון כורכר בתשלום. 

למגיעים בתחבורה ציבורית:
קווי אוטובוס:
מתל אביב (תחנה מרכזית) לצומת רעננה: קווים 501, 502, 567. 
מהרצליה (תחנה מרכזית) לצומת רעננה: קווים 501, 502 
         ירושלים (תחנה מרכזית) לצומת רעננה: קו 947. 
       מפתח תקווה (תחנה מרכזית) לצומת רעננה: קווים 561, 921, 641, 551. 
         מהוד השרון אל צומת רעננה: קווים 921, 551, 561, 641, 564. 
  מנתניה (תחנה מרכזית) אל צומת רעננה: 947, 641.
נתראה באירוע!
When & Where
4 HaPnina
Ra'anana
Israel

Wednesday, June 18, 2014 from 5:30 PM to 8:30 PM (IDT)
Add to my calendar
Organizer
Israeli Dot Net Developer User Group (IDNDUG) At Microsoft Israel (Developers)
בהתאם למסורת של קבוצות המפתחים שהתקיימו בעשור האחרון IVCUG ו- IVBUG, קבוצת מפתחי .Net היא מקום מפגש למפתחים המעוניינים להעמיק את הידע וההיכרות עם הטכנולוגית והכלים בפלטפורמת הפיתוח .Net. במפגשי הקבוצה נדון בתכנון ועיצוב אפליקציות, על הדרכים לגשת לפרוייקטים מורכבים, באינטגרציה בין הטכנולוגיות השונות, מתודולוגיות ועוד. בקבוצה חברים נציגים מבתי תוכנה וארגונים בארץ, חדשים ובעלי ותק, אשר משתפים ידע, נסיון, מעלים רעיונות חדשים לשיתופי פעולה, יצירת קשרים ואף לעיתים מציאת עבודה למפתחים וארכיטקטים. בקבוצה ירצו מיטב המומחים בארץ, וכן יתארחו בה מרצים מחו"ל.
מנהלי הקהילה: שי בר-לב ואריאל בן-חורש
הקבוצה נפגשת בכל יום רביעי בשבוע השלישי של החודש
הספונסרים שלנו (תודה רבה!!)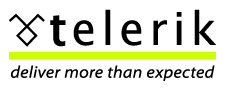 June 2014 Meeting - Israel Dot NET Developers User Group (IDNDUG)