June 20 2019 Functional Forum [Carlsbad, CA]

Thursday, June 20, 2019 from 6:00 PM to 7:30 PM (PDT)
Event Details
This will be our Carlsbad Functional Medicine Forum of 2019 on Glyphosate Toxicity:
Paul J. Mills, PhD, professor and chief in the Department of Family Medicine and Public Health at UC San Diego School of Medicine. He found that exposure to glyphosate, the primary ingredient in the popular weed killer Roundup, correlates to more severe cases of nonalcoholic fatty liver disease. In his study published in Clinical Gastroenterology and Hepatology examined glyphosate excretion in the urine samples of two patient groups — those with a diagnosis of NASH (nonalcoholic steatohepatitis, a type of nonalcoholic fatty liver disease or NAFLD), and those without. The results, they found, were significant: Regardless of age, race, body mass index (BMI), ethnicity or diabetes status, glyphosate residue was significantly higher in patients with NASH than it was in patients with a healthier liver.
The Carlsbad March Functional Forum Dinner is sponsorship: Osteostrong
**Please note the venue change: our meeting will take place at Osteostrong.
AGENDA
6:00 to 6:15pm: Introductions and dinner
6:15 to 6:45pm: Dr. Paul Mills
7:00 to 7:30pm:  Questions and Networking
As part of our educational mission, the Evolution of Medicine and KNEW Health will also email you resources on clinical, practice development and other relevant topics for practitioners and consumers of functional and integrative medicine. As a reminder, you can always adjust email frequency in the footer of each email.
When & Where

Osteostrong
6949 El Camino Real Suite 103
Carlsbad, CA 92009


Thursday, June 20, 2019 from 6:00 PM to 7:30 PM (PDT)
Add to my calendar
Organizer
A Message from your Host:

My name is Dr. Carolyn Candido, I'm a board certified family medicine physician and a functional medicine practitioner at Carlsbad Integrative Medical Center. Our goal with hosting the functional medicine forum is to connect with other functional medicine practitioners in San Diego to share knowledge and ideas to increase access to functional medicine to more patients.

If you would like to join the Carlsbad, CA FFMU Facebook group, please click here. 
About Carolyn Candido, MD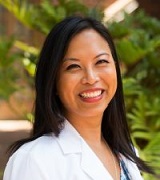 Carolyn Candido MD, a graduate of University of Southern California Family Medicine program is a board certified Family Medicine physician that specializes in Integrative Medicine. She completed the University of Arizona Integrative Medicine curriculum in Residency and the winner of the Weil Foundation grant. Dr. Candido combines her experience in Functional Medicine, Ayurvedic medicine, Chinese Medicine to provide an individualized approach to health.