June 2: Annual Event & 25th Anniversary & Film: A Dangerous Method

Sunday, June 2, 2013 from 2:30 PM to 7:30 PM (EDT)
Who's Going

Loading your connections...
3 of your friends are going.
Share it to get more people on board!
Share

Sara Haughty
San Francisco, California

Luke Picard
London, United Kingdom

Rick Vespucio
Florence, Italy
Event Details
Sunday, June 2, 2013
25th Anniversary Event Celebration
&
"A Dangerous Method: History and Perspective"
With local Jungian Analysts and CJSSF Board Members

June 2, 2013
Sunday 3:00 – 7:30 pm (Sign-in 2:30pm)
The Riverside Hotel, Ft. Lauderdale, FL
25th ANNIVERSARY EVENT CELEBRATION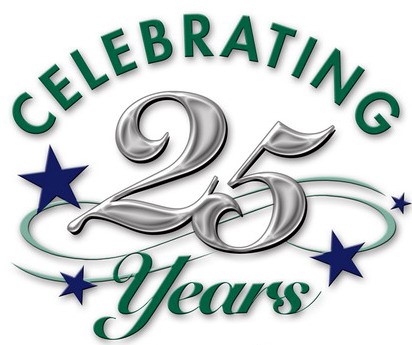 The Center for Jungian Studies of South Florida is celebrating its 25th year Anniversary of serving South Florida. In 1988, Jungian Analyst Fr. Fred Fleischer met with a small group of individuals who wanted to study the works of C.G. Jung. The group met on a monthly basis to learn how Jung's ideas impacted themselves and our culture. Some studied in preparation to become Jungian Analysts while others wanted to apply the ideas to their own lives and the world. Since that time, the Center has been through many changes and we have built a vibrant community, serving over 1000 different individuals in over 300 events, with the idea that Jung's concepts provide a larger view of humanity and serve a profound purpose. Our mission statement says we are a not-for-profit organization serving the wider community by presenting lectures, workshops, and discussions to address the psychological, social and spiritual issues of our times and provide a forum for personal reflection and growth inspired by C. G. Jung's Analytical Psychology. Many local Jungian Analysts and Board Members (present and past) will be attending to share their memories of the development of the Center. Please join us in celebrating this milestone in our history and become a part of this caring and dedicated community.
Film & Discussion: "A Dangerous Method: History and Perspective"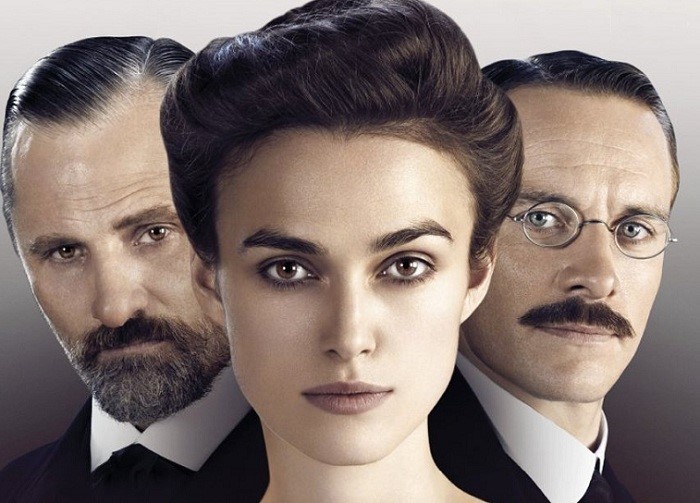 On the eve of World War I, Zurich and Vienna are the setting for a dark tale of sexual and intellectual discovery. Drawn from true-life events, A Dangerous Method, directed by David Cronenberg, explores the tremulous interactions among fledgling psychiatrist Carl Jung, founder of Analytical Psychology; Sigmund Freud, Jung's mentor and developer of Psychoanalysis; and Sabina Spielrein, the beautiful but disturbed young woman who initially was a patient of Jung, and later comes between Jung and Freud. Sensuality, ambition and deceit set the stage for the pivotal scene when Jung, Freud, and Spielrein come together and then split apart, forever changing the face of modern thought.
Spielrein arrives from Russia at the Burghölzli psychiatric hospital in Zurich, suffering from hysterical symptoms. She begins treatment with the young Swiss doctor, Carl Jung. Investigating Freud's radical new science of Psychoanalysis, Jung uses word association and dream interpretation as part of his treatment of Spielrein. Jung experiences compelling counter-transference in response to Spielrein's intelligence and energy. He finds in her a kindred spirit with a unique perspective as her self-awareness sharpens, and their attraction deepens. Although Jung is initially resistant to infidelity and breaking the sexual taboo with a patient, he eventually begins an affair with her. Since Spielrein intends to study medicine, Jung also permits her to assist in experiments that research Freud's contention that all mental illness is rooted in childhood sexual experience, be it real or fantasy.
In anticipation of meeting, Jung and Freud correspond at great length. They begin sharing their dreams, they analyse each other, and Freud adopts Jung as his "heir apparent." However, Jung's relationship with Spielrein inteferes as Jung is ultimately forced to tell Freud the truth about this liason. Freud subsequently uses not only this information but also Jung's emerging, and very non-Freudian, theories of symbolism, archetypes and transformation, against him. Jung throws off his mantle as Freud's "son and heir" and their friendship ends. Both men, in turn, betray Spielrein, Jung by failing to acknowledge the extent to which his pivotal work on the Psychology of the Unconscious is based on Speilrein's work on original creations arising from conflict, and Freud by dismissing her ideas at a psychoanalytic meeting in Vienna.
Speilrien leaves both men behind and marries another Russian physician. She becomes one of the first female psychoanalysts and a successful child psychologist. Later she returns to Zurich and Jung acknowledges her contribution to his work.
A discussion follows the film with local Jungian Analysts and the audience. An elegant dinner will complete this celebration, recognizing our 25th Anniversary Season of serving the South Florida community. (Three (3) CEU's are available for Psychologists, Licensed Clinical Social Workers, Marriage & Family Therapists and Mental Health Counselors and other professionals)
Film, Discussion & Celebration Dinner $75; (Add $9 for 3 CEUs); Student $60
Learning Objectives: Following the completion of this program, participants will be able to:
Demonstrate broader knowledge of the history of Jung's professional development, particularly as it relates to his relationship with Freud;

Describe and appreciate the power of counter-transference, how it influenced Jung's professional life, and how important it is in therapeutic relationship mental health professionals have with their clients; and

Identify the influence that women in general, and Sabina Spielrein in particular, had on the development of analytical psychology.
To REGISTER with a credit card, click ABOVE. (Be sure to indicate your entrée choice.)
Note: If you are on our mailing list, you will receive a printed invitation with the opportunity to
select your dinner entrée that can be mailed to:
Patrick Parham, P.O. Box 669, Hallandale, FL 33008
Or Mail this form with your entrée choice (Chicken, Fish or Vegetarian) to Patrick.
Or Call our Message Phone: 954-525-4682 and leave a Message, someone will
return your call. (Please repeat your name & phone number.)
Or Email us: info@JungCenterSouthFloirda.org
Visit our Website: www.JungCenterSouthFlorida.org
Directions to The Riverside Hotel, 608 E. Las Olas Blvd, Ft. Lauderdale, FL 33301
Take I-95 to Broward Blvd. Exit, go EAST past Federal Highway for a half block to SE 8th Avenue, turn RIGHT and go one block past Las Olas Blvd., then turn RIGHT on SE 4th Street to back entrance to The Riverside where valet parking is $6 per day. We will meet on the 8th Floor in the Tower.
When & Where

The Riverside Hotel
620 East Las Olas Blvd.
Fort Lauderdale, FL 33301


Sunday, June 2, 2013 from 2:30 PM to 7:30 PM (EDT)
Add to my calendar
Organizer
Center for Jungian Studies of South Florida
The Center for Jungian Studies of South Florida, Inc. is a non-profit educational association that serves licensed mental health professionals and the greater community by fostering the study of the psychology of Carl G. Jung. The Center presents educational services including lectures, seminars, discussions and workshops to address the psychological, social and spiritual issues of our time while providing a forum for personal reflection and development. For more information: Call the Center's Message Phone:954-525-4682 http://www.jungcentersouthflorida.org
June 2: Annual Event & 25th Anniversary & Film: A Dangerous Method