Description
Presentation Title: Blockchain - An overview of the technologies to separate the hype from the reality
Speaker: Peter Linder, CISSP - Vice President Assured Enterprises Inc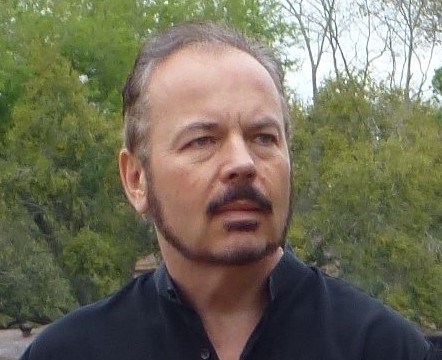 Abstract: Bitcoin and other crypto-currencies have attracted increased media headlines, generating attention from the general public, the investment community, government regulators, and engineers. But there is so much hype and such a steep learning curve, that fairly few people have a good grasp of the field's true capability and potential. In this presentation, I will focus on the underlying technologies and what they can realistically deliver. For those people who are new to this field, I will explain the most important basic concepts. For those who are already much farther along, I will also touch on many of the technologies currently being developed and where they may lead. Blockchain is a vast and quickly evolving field. But I will attempt to frame it in terms well suited to cyber-security practitioners and to focus on what they need to know both personally and professionally.

Speaker Bio: Peter Linder earned his computer engineering degree at MIT.
- For over 20 years he was deeply involved in computer hardware. He designed CPU and memory chips for large semiconductor manufacturers, as well as chipsets and motherboards for PC manufacturers. He founded and led a team of 50 chip designers. He also founded and led a world-wide application support team, gaining expertise in supporting and debugging computer architectures at the hardware, firmware, and OS levels. He met regularly with Fortune-100 computer-related manufacturers in the JEDEC organization setting industry standards, where he received multiple awards for his contributions as Vice-Chairman and Chairman of JEDEC standards engineering committees.
- After becoming involved in cyber-security, Peter earned his CISSP in 2008 and served as chapter president of the ISSA South Texas chapter in 2010. While working in security, Peter became interested in software development, especially in Python and focused on bitcoin and other crypto-currencies.

- In 2015 Peter transitioned full time into his current role as a blockchain technology consultant and developer.

- Peter can be reached at peterlinder@houstondesign.com
Prerequisite: An interest in information security
CPE Hours: 1
ISSA Lunch Sponsor: TBD
Meeting Agenda:
11:15 a.m. Registration / Networking

11:30 a.m. Luncheon / Networking

11:45 a.m. Chapter Business Meeting

12:00 noon Keynote Presentation
Please Note: The South Texas ISSA Chapter may record (Video and or Audio and or Photograph) the monthly chapter meetings for 2016. We may record (Video and or Audio and or Photographs ) at this event as we believe it brings great value to our membership. While we are not planning, or anticipating, to record (Video and or Audio) the general audience, we are obligated to inform you that you may be recorded (Video and or Audio and or Photograph) during the course of the event. Therefor as a condition of attendance to the event, we require the following release and consent for use.
Effective as of May 12, 2016 and beyond CONSENT and RELEASE is being granted by the REGISTRANT(RECORDED PARTY) to South Texas ISSA (the RELEASED PARTY) to use Video and or Audio and or Photographic recordings taken during the South Texas ISSA Chapter Meetings. I confirm that the RECORDED PARTY is an adult and is fully authorized to agree to this Consent and Release. In exchange for access to the Chapter Meeting and payment as indicated in the fee structure, the REGISTRANT/RECORDED PARTY hereby grants consent to South Texas ISSA and or its agents (collectively, the RELEASED PARTY) and authorizes the use of any and all Video and or Audio and or Photographic recordings taken of me and any reproduction of them in any form in any media whatsoever and any derivative work based hereon throughout the world, for the use of documentation, publicity, promotion, and advertisement of the RELEASED PARTY events. The REGISTRANT/RECORDED PARTY also consents to the use of his/her own name or any fictitious name which may be employed in connection with the aforesaid Video and or Audio and or Photographic recordings. The REGISTRANT/RECORDED PARTY hereby releases any and all claims for Video and or Audio and or Photographic materials collected at this event for the sole use of documentation, publicity, promotion advertisement of the RELEASED PARTIES events. The REGISTRANT/RECORDED PARTY hereby waives any right that he/she may have to inspect and/or approve the documentation, publicity, promotion and advertisement materials that may be created from them. BY COMPLETING THE REGISTRATION, THE RECORDED PARTY WARRANTS THAT HE/SHE HAS READ THIS CONSENT AND RELEASE PRIOR TO THE COMPLETION OF THE REGISTRATION PROCESS, AND UNDERSTANDS IT, AND FREELY ENTERS INTO THIS CONSENT AND RELEASE.