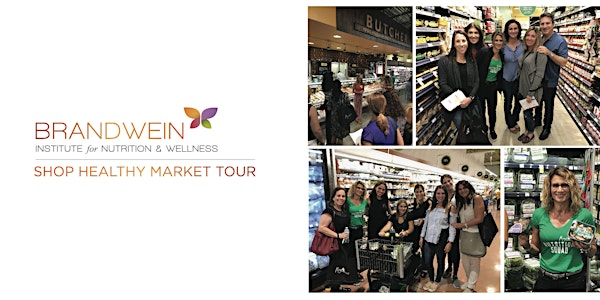 JUNE 13 2019 Learn to Shop Healthy with Nutritionist Meryl Brandwein
When and where
Location
Whole Foods Market 1903 South University Drive Davie, FL 33324
Description
How long have you been promising yourself that you're going to get healthier? Learn more about the foods you want to eat and how to cook them? Start the summer off with this market tour and learn everything you need to get started.
Grab your friends and family members as Nutritionist Meryl Brandwein takes you through the aisles. She'll help you find the best (and healthiest) choices for you and your family - especially those foods in season! Meryl will show you what to buy, why it's the most nutritious, and which foods best benefit you and your family.

You'll also get our Market Tour Guide Booklet. The class is limited to 12 people so reserve today!
During your tour with Meryl will show you:
How to navigate the aisles to help you make better choices
How to understand nutrition labels to make healthier choices
The difference between common food claims like "all-natural" and "organic"
Recipe ideas that are suitable for the whole family
Foods that will help boost your immunity
How to Construct strategies to avoid impulse buying
New ways to buy healthy food on a budget!
How to Find The healthiest, most nutritious seasonal foods
Our tours fill up, so please call 954.727.9006 to RSVP
We will meet at the front of the store at 6:15 pm. Invite your friends and join us for this important nutritional discovery of your local market and make your steps towards a healthier you. This market tour is an independent tour provided by Meryl Brandwein Nutrition and is not affiliated with Whole Foods Market.