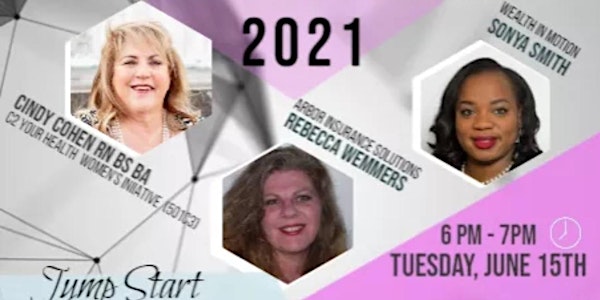 Jumpstart Your Women Entrepreneur Business
The pandemic slowed entrepreneurs but its time to jumpstart our businesses and take it to the next level! JUMPSTART 2021!
When and where
Location
Mishawaka-Penn Public Library Parking 209 Lincolnway East Mishawaka, IN 46545
About this event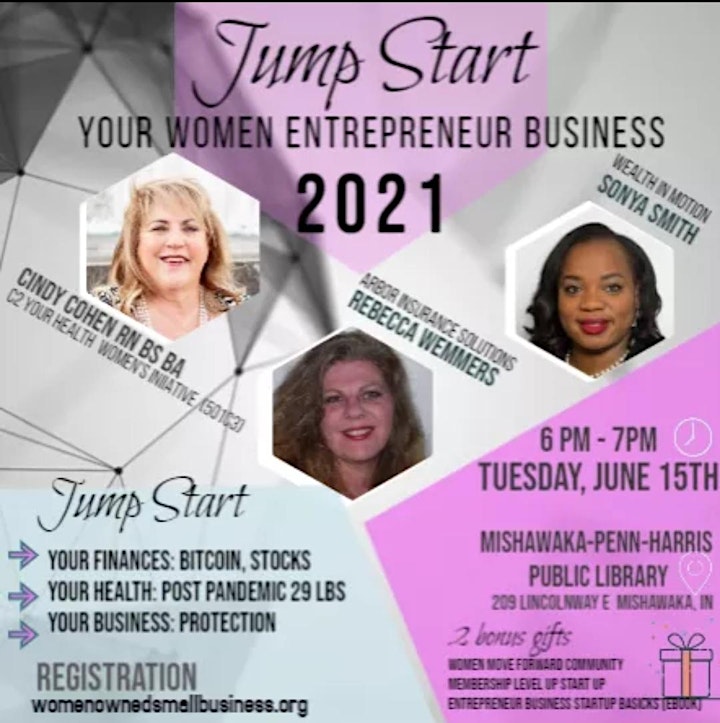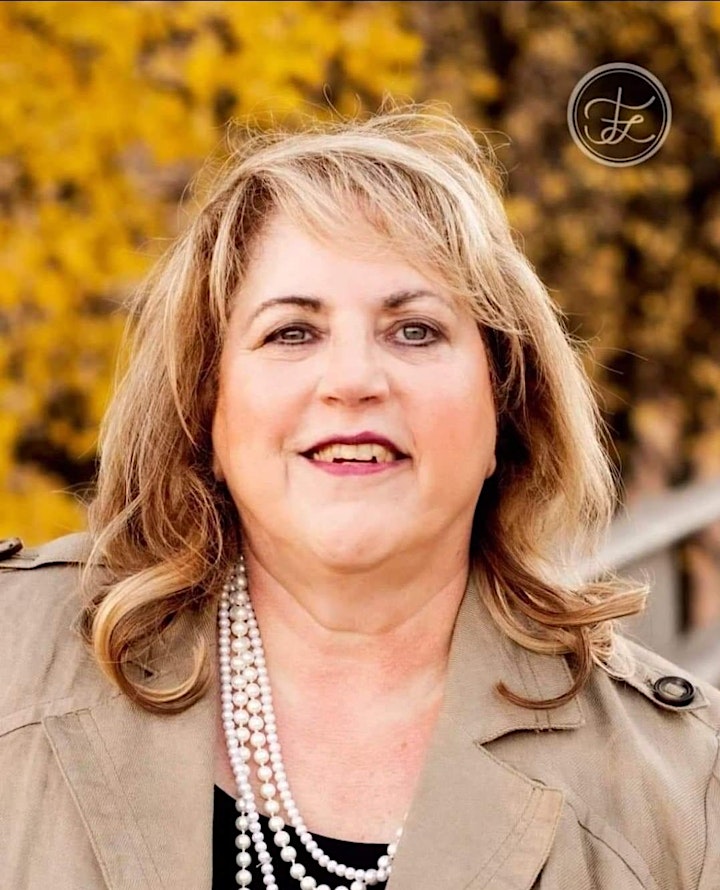 Cindy Cohen, RN- C2 Your Health Women's Initiative
Cindy Cohen is a Certified Health Coach, Nurse/Wellness Consultant, published author and sought-after national speaker. Cindy is also known in her community as the "Networking Queen" for her ability to make meaningful connections.
In 2002 Cindy founded C2 Your Health LLC and has been championing & inspiring healthy living around the world one person at a time through health coaching, corporate wellness and community seminars ever since winning many awards throughout the years including Wellness Council of America's Top 50 Health Promotional Professional in 2016.In 2010 Cindy began a much-needed women mentoring program for college women seeking to learn more about how to become healthier and entrepreneurship as a career choice.
In July 2018 Cindy formalized this program, with the development of C2 Your Health Women's Initiative Inc. envisioning a healthier, happier, and productive community by providing support and resources for college women, high school girls and women from low income neighborhoods. We not only recognize their leadership potential, we inspire them to dream big, focus on the next steps and to realize their potential as entrepreneurs in the field of nutrition, health and wellness through women mentoring.
To learn about C2 Your Health LLC go to http://www.CindyCohenRN.com
To learn about our community events
Expo for Women
http://www.expoforwomensouthbend.org
Women's Entrepreneur Summit
http://www.womensentrepreneursummit.org
EDUCATION: San Jacinto College, Metropolitan State University of Denver Wellness Council of America (WELCOA) University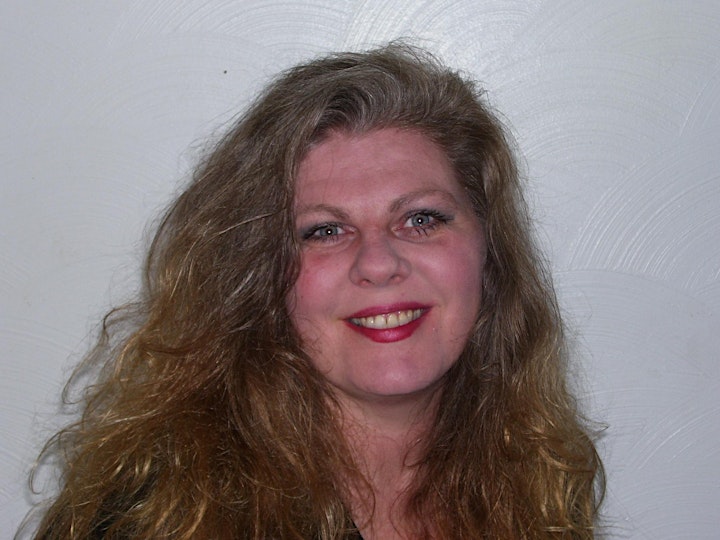 Rebecca Wemmers- Arbor Insurance Solutions
I have been an insurance agent for 25 years, and consider myself an "insurance nerd" because I love to help people with their insurance needs: I have compassionately helped many families deal with car accidents, tornados, houses burning down, death of loved ones, hitting a deer, floods:
I am Bilingual in Spanish and English.I lived in Europe for 3 years where I attended college and played basketball for the Air Force. I later settled back in the Michiana Area, and have served families for 25 years.Education:University of Maryland, European Division, England with concentration in Business ManagementAttended Oxford Polytechnic, Oxford, England studied Graphic ArtI have in local office appointments, but I am totally mobile and can reach you most places within 15 minutes drive in Michiana including Granger, Mishawaka, South Bend, and surrounding areas for preferred service.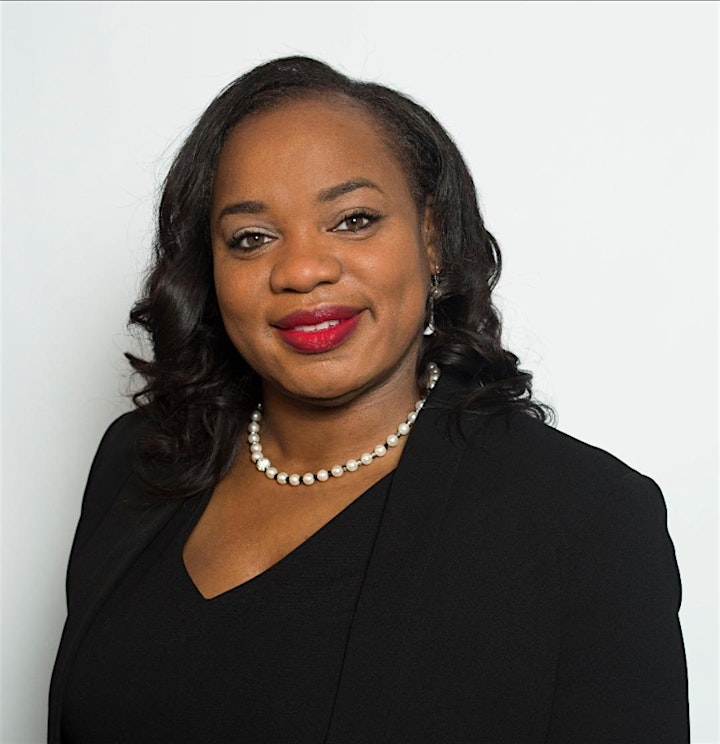 Sonya Smith- Wealth In Motion Consulting LLC
Sonya has over 26 years of sales, leadership, finance, and investment experience in the pharmaceutical, hospital, insurance, mortgage, and real estate industries. She is an experienced leader who has owned and invested in properties in three states including condominiums, commercial, single family residences, and construction development investment. Sonya has sold mortgages, insurance and tax preparation services during which she has successfully coached clients in increasing wealth while reducing tax liabilities.
Sonya received her Bachelor of Science degree from Butler University in International Management and Spanish. After years of experience, she completed an MBA from Michigan State University in Integrative Management. She has completed training, certifications, and licenses in project management, mortgages, taxes, and insurance. Sonya has developed and implemented business and financial plans internationally (Doha, Qatar) and in the United States for CEOs, COOs and government leaders. In the process, she has saved and raised millions of dollars.
Sonya has a passion for financially empowering others to control their future and ultimately lead to a life of financial independence.