Description
How To Jumpstart Your Instagram Brand And Business
We're excited to announce that television, radio and social media personality, author of Breast Easy, entertainment and sports journalist, CEO of The Nikki Rich Show, TMZ Live contributor and Oprah Winfrey Network ambassador Nikki Rich is going to share awesome tips, tricks and secrets to help us understand and grow our brand and business through social media on August 28 evening. Nikki Rich, who has amassed tens of thousands of engaged followers on her multiple social media channels, is going to show us the path towards jumpstarting our Instagram brand.
Why Your Business Needs To Be On Instagram
Estimated 71% of US businesses are on Instagram as of 2018.

More than 2 Million Monthly Advertisers and 25 Million Business Profiles.

200 million+ Instagrammers visit at least one business profile daily.

More than 500,000 Influencers on Instagram.

1/3 of the most viewed stories are from businesses.

78% of Influencers prefer Instagram for Brand Collaboration.

User-Generated Content has a 4.5% higher conversion rate.

55.4% of Influencers use Instagram Stories for sponsored campaigns.

The potential reach of advertising on Instagram is 802 million. (source: Omnicore; various)
Nikki Rich will be sharing Seven Steps to Instagram Success:
1. Create a name (Brand) for social media.
2. Know your Market - Demographics,
3. Develop a plan/strategy- How you market? Will you use social media influencers or purchase ads online?
4. Engage with your followers - Commenting, liking and sharing helps to bring visibility to your page.
"Because I engage and support others, I have gotten on TV Networks, booked for tours, created a book and released it with and for my followers." Nikki Rich

5. How to Network - When attending networking events, jot down others Instagram name and handle, and then share collaborative content.
6. Have a way to Promote and Sell the product you are advertising - Leveraging your website, links, landing page, etc.
7. Closing - How to put all the principles together for success on Instagram
Entrepreneurs and Business Owners are going to take away the best insights around building your business on Instagram.
Meet our Instagram Guru Nikki Rich

Oprah Winfrey and Nikki Rich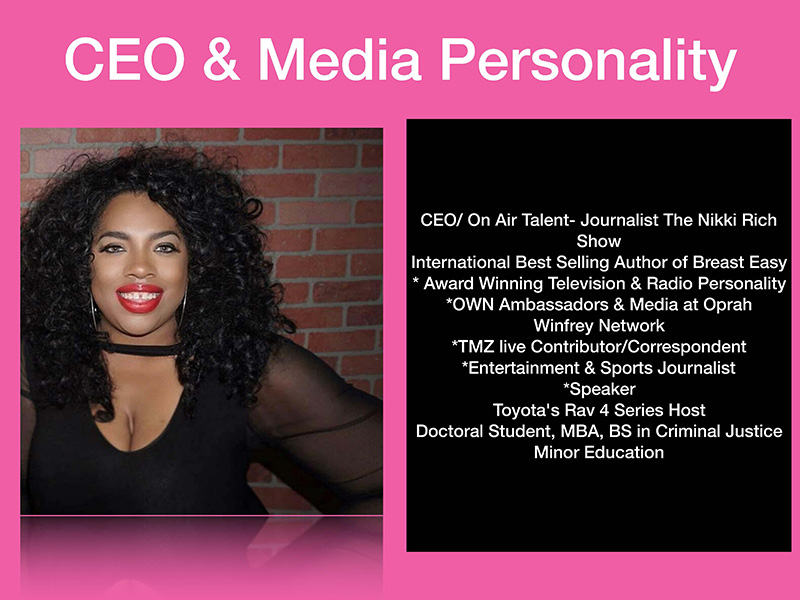 Instagram Guru Nikki Rich who has over 34K screaming followers. She is the:
* CEO/ On Air Talent- Journalist
* Founder of The Nikki Rich Show
* International Best Selling Author of Breast Easy
* Award Winning Television & Radio Personality
* OWN Ambassadors & Media at Oprah Winfrey Network
* TMZ live Contributor/Correspondent
* Entertainment & Sports Journalist
* Speaker Toyota's Rav 4 Series Host
* Doctoral Student, MBA, BS in Criminal Justice
Connect and Share Ideas with Business Owners on How To Grow Your Business on Instagram
Our Business Owners Roundtable average 20 to 25 local owners for maximum interaction, engagement and sharing of ideas. Each participant gets meaningful opportunity to share their story, their ideal customer, and their current needs. And we have lots of fun too ;-)
---
Have You Joined oGoing B2B Community?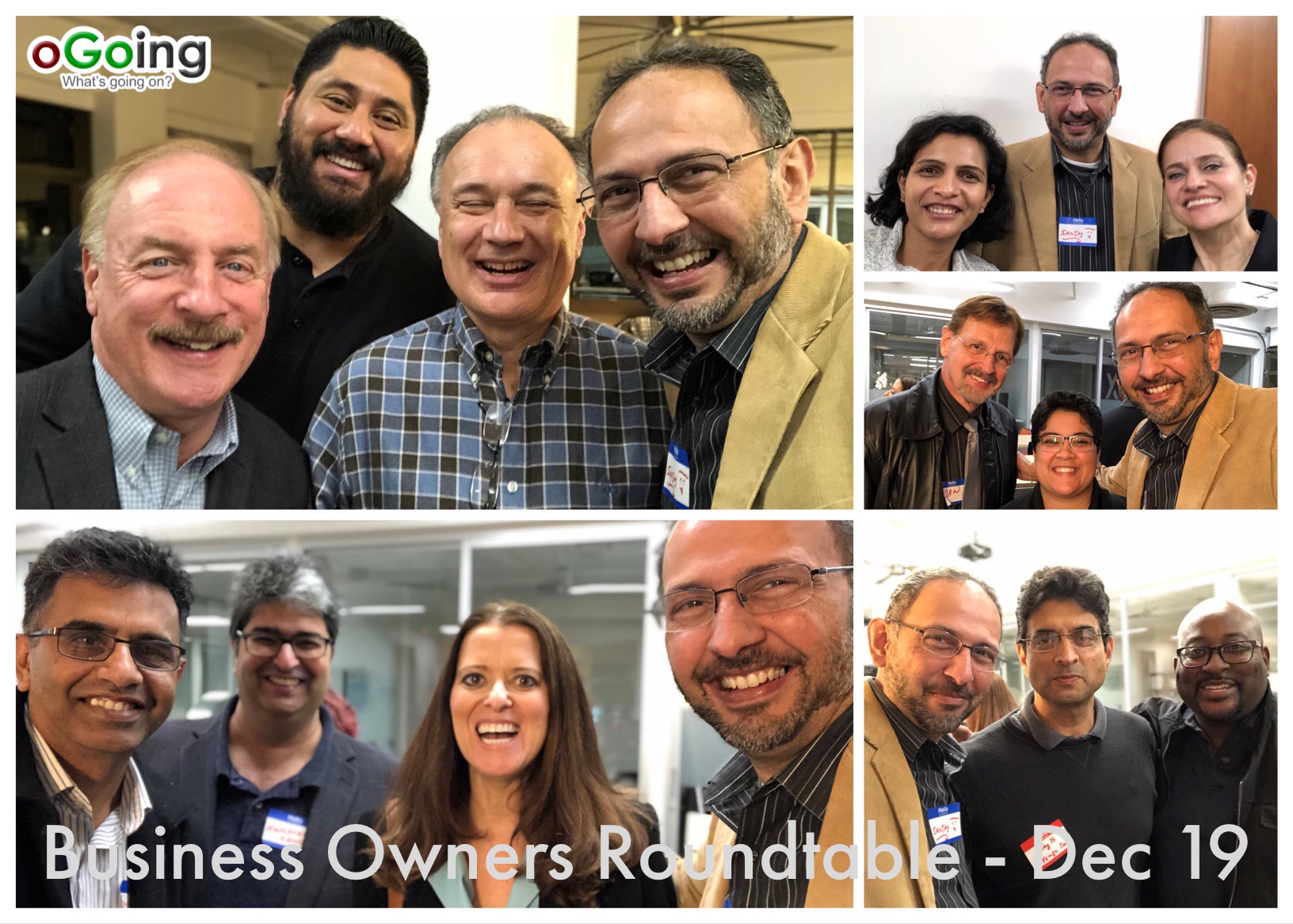 Get to know the growing oGoing B2B community, now connecting over 75K local, small and growing businesses. Share your business story, promote your products and services, connect with prospective clients and boost your SEO.
Come prepared to network, share and learn (and have a fun time)!

Detailed Business Owners Roundtable Schedule
5:30 to 6:30 pm - Business Networking, Pizza and Coke (and Breadsticks too ;-) )
6:30 to 7:00 pm - One-minute Stories by Business Owners
7:00 to 8:00 pm - The Roundtable Main Topic - Our expert speaker
8:00 to 8:30 pm - Networking and Close


Thank You Next7 for your hospitality!
We look forward to seeing you at our Sixth Business Owners Roundtable of 2019